Sir Keir Starmer warned not to take Unite's Labour funding for granted by union leader
Len McCluskey plans 'gathering' of the left and warns Labour will 'go under' if leader steers it to the right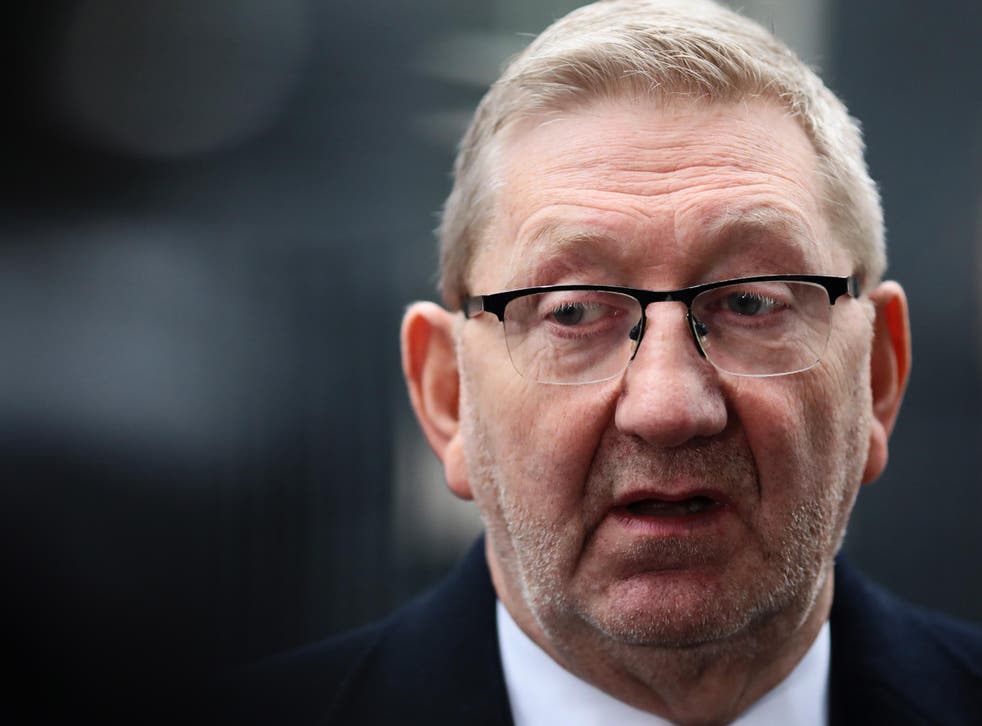 The leader of the Unite union, Len McCluskey, has warned Sir Keir Starmer not to "take for granted" continued funding from Labour's biggest donor.
Mr McCluskey warned that Labour would "go under" if Sir Keir steered the party too far to the right, and confirmed plans for a "major gathering" – likely to feature his close ally Jeremy Corbyn – as a signal that the left has not gone away.
Speaking to The Observer, Mr McCluskey voiced fury at Sir Keir's "extraordinary" decision to reach a financial settlement with former party workers who became whistleblowers over antisemitism allegations. He said it was "a huge miscalculation".
The Unite general secretary played down suggestions that he might scale back his political interventions ahead of his retirement in 2022, and said he would be keeping a close eye on Sir Keir to ensure he keeps to his leadership election pledges to carry forward parts of Corbyn's "radical" programme.
"The fact is that Keir Starmer ran on a radical programme, some might say a Corbyn programme, and of course I keep this to hand," said Mr McCluskey. "I intend to keep that front and centre for the coming months and years."
UK news in pictures

Show all 50
Sir Keir had enjoyed a "honeymoon period" after defeating left-wing candidate Rebecca Long-Bailey for the leadership in April, said Mr McCluskey.
And he said his message to left-wingers had been: "Look, just calm down until we get to the stage of whether there's a shift in and a move in policies, because that would constitute a problem."
He added: "For me, he has to recognise that the ship he is sailing, if it lists too much to the right, then it will go under."
Asked whether a move to the right could prompt the withdrawal of financial backing from Unite, which gave Labour almost £6m last year, he replied: "It would be a mistake if anybody took Unite for granted. I think that would be a mistake."
Insisting that Labour's left wing remained a force to be reckoned with despite December's general election defeat and Sir Keir's victory in April, Mr McCluskey said: "The scale of the defeat was difficult to contemplate and therefore, of course, the left and the so-called Corbyn project, socialism, took a major hit.
"The election of Keir against the perceived left candidate Rebecca Long-Bailey was a further disappointment. So people have to brush themselves down, but the reports of the left's death are greatly exaggerated."
He said he had "no doubt" that some people would view his planned gathering of the left as an alternative to the traditional Labour conference.
"I've no doubt that people may see it as an alternative," he said. "It's not supposed to be an alternative. It's supposed to be a declaration that we are here. We are going nowhere. And we stand for those principles of radicalism and socialism that we've fought for all our lives."
Register for free to continue reading
Registration is a free and easy way to support our truly independent journalism
By registering, you will also enjoy limited access to Premium articles, exclusive newsletters, commenting, and virtual events with our leading journalists
Already have an account? sign in
Register for free to continue reading
Registration is a free and easy way to support our truly independent journalism
By registering, you will also enjoy limited access to Premium articles, exclusive newsletters, commenting, and virtual events with our leading journalists
Already have an account? sign in
Join our new commenting forum
Join thought-provoking conversations, follow other Independent readers and see their replies