Labour to set a 'cap' on salaries of top executives in Government-employed companies, says John McDonnell
'The ratio will create a maximum that will be earned by chief executives and directors and others in relation to the average pay of their workers,' says shadow Chancellor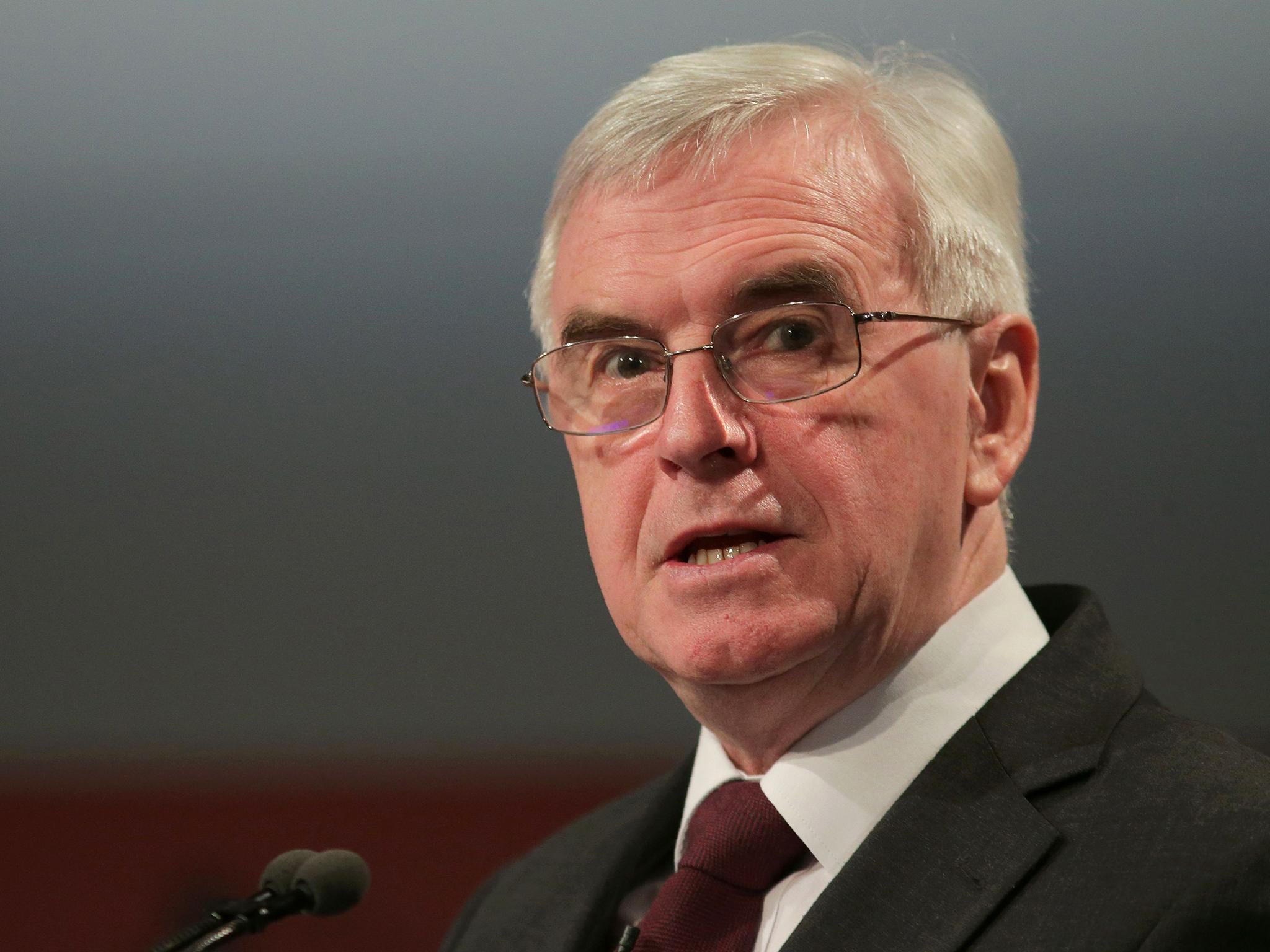 Companies that are employed by the government will be forced to link the the salaries of their highest and lowest paid employees if Labour is elected, according to the shadow Chancellor.
John McDonnell said the party's manifesto will include a pay ratio, meaning there would be a "cap" on how much the CEOs and directors could earn in relation to their employees, if they undertake government work.
This would help create a "fair economy" by setting a cap on earnings within companies, he told the BBC's Today programme.
"We've been arguing that we will go for pay ratios," he said. "In our campaign and local government elections we've said that we'll use public procurement to secure pay ratios.
"The ratio is with regards to the maximum that will be earned by chief executives and directors and others in relation to the average pay of their workers. We want a fair economy. That sets a cap according to that ratio."
When asked if it would be a pay "cap", he said: "It will be a pay ratio, and that in itself will set a cap in terms of what the maximum earning will be within that company in relation to the average worker's pay because we believe in fairness within our economy."
Jeremy Corbyn floated the idea of a cap on executive wages earlier this year. He said the Government should encourage companies to introduce a wage cap for bosses earning more.
Research for The Independent in January suggested that Mr Corbyn's proposal was supported by 57 per cent of the public. Just 30 per cent of those surveyed disagreed with the idea that the government should set a limit, while 13 per cent said "don't know".
Mr McDonnell also told Today that Labour wanted to ensure that there was a "fair taxation system".
"We believe that if we can have a fair taxation system, tackling tax evasion and tax avoidance, making sure that we end the tax giveaways to the corporations and the rich, we'll be able to afford the public services that we need," he said.
"We want a system that is fair, so that the corporations and the rich pay their way more. And that means ending the tax giveaways so the corporations, and also those with inheritance tax, capital gains tax and the bankers levy, all of those giveaways under this government."
Join our commenting forum
Join thought-provoking conversations, follow other Independent readers and see their replies