Labour hands evidence of Falkirk 'ballot-rigging' by Unite to police
The selection row has sparked the worst crisis of Miliband's time as leader
Andrew Grice
Friday 05 July 2013 20:23 Comments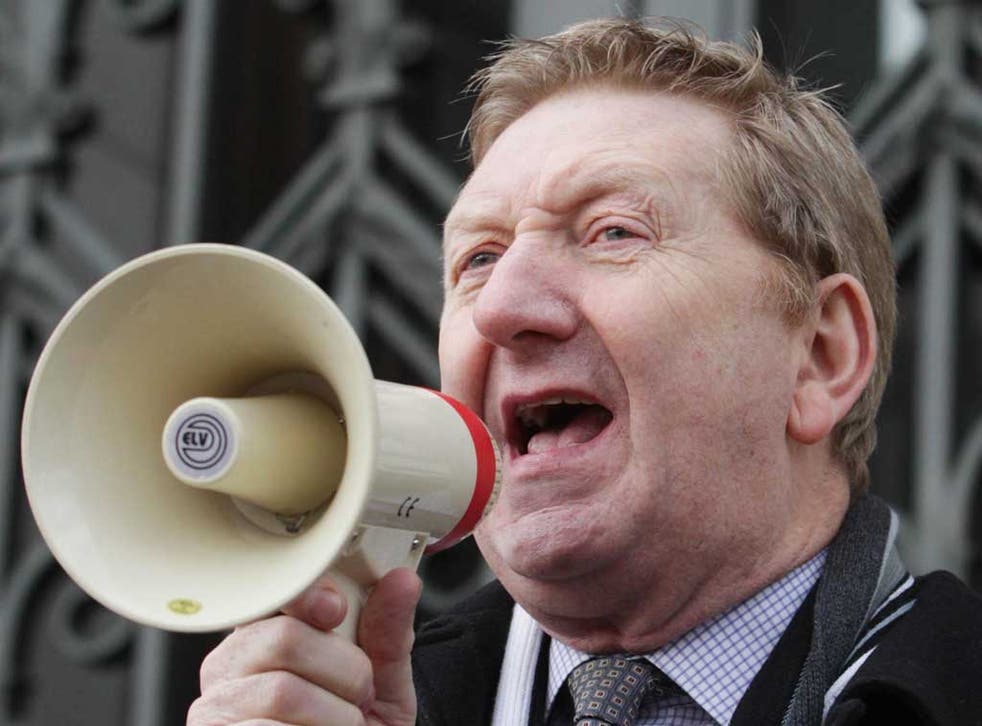 Ed Miliband's dispute with its biggest financial backer took a dramatic twist when Labour decided to hand over evidence of alleged ballot-rigging by Unite to the police.
As he tried to reassert his authority, a furious Mr Miliband was locked in a damaging war of words with Len McCluskey, the union's left-wing leader. It is understood that some of the 100 members recruited by Unite in the Falkirk constituency in Scotland were asked to allow others to cast votes on their behalf.
The controversy erupted when Unite tried to install Karie Murphy, office manager of the senior Labour figure Tom Watson, as Labour's candidate in Falkirk at the 2015 election. Mr Watson resigned as Labour's election campaign co-ordinator on Thursday. Ms Murphy and Stephen Deans, chairman of both Falkirk Labour Party and Unite in Scotland, were suspended by the party on the same day after Labour found evidence of malpractice.
This did not emerge during Labour's initial investigation into the Falkirk party but when Labour officials mounted a wider inquiry into a scheme allowing unions to pay the first-year subscriptions of members they recruited to the party. It has now been scrapped. A Labour source said the scheme should have been used only to sign up members "legitimately, knowingly and willingly with no conditions attached."
After taking advice from its solicitor, Labour yesterday telephoned the office of Scotland's Procurator Fiscal to ask how to hand over its documentary evidence to the police. This will be done shortly.
The Conservatives claimed Labour was panicked into this course after learning that Henry Smith, a Tory MP, was about to ask the Scottish Police to investigate whether Unite had committed fraud in Falkirk. Labour insisted its action had nothing to do with the Tories' intervention. Labour hopes its move will show the public it takes the allegations seriously.
During a round of TV interviews, Mr Miliband declared that he was "incredibly angry." He said: "We had members being signed up without their knowledge, bad practice, malpractice and, frankly, instead of defending that kind of thing, Len McCluskey should be condemning it… [He] should be facing up to his responsibilities. He should not be defending the machine politics."
The Unite leader hit back, accusing Mr Miliband of seeking a "punch-up" with the unions. He said: "As far as Unite are concerned, we have done nothing wrong. We are being attacked mercilessly by the media. We've had Shadow Cabinet members saying that Unite has 'overstepped the mark'. What does that mean? We asked too many of our members to join the Labour Party. We should have told them that the Labour Party was full up perhaps? It is a nonsense."
Mr McCluskey said Unite would co-operate with the police inquiry but warned that it would not bring the matter to an end, and demanded an independent investigation. A Labour aide replied: "He has got an independent inquiry - by the police."
Grant Shapps, the Tory chairman, said: "If Ed Miliband is serious about stopping Len McCluskey's takeover of the Labour Party, then he should freeze all 41 candidate selections that Unite admit it's rigging, and refuse to take a single penny more of Len McCluskey's cash."
Register for free to continue reading
Registration is a free and easy way to support our truly independent journalism
By registering, you will also enjoy limited access to Premium articles, exclusive newsletters, commenting, and virtual events with our leading journalists
Already have an account? sign in
Join our new commenting forum
Join thought-provoking conversations, follow other Independent readers and see their replies