By-election candidate demanding action from Labour on violence against women is refused Starmer meeting
Exclusive: 'I allowed myself to believe that Sarah Everard's death could be a turning point,' Women's Equality Party leader says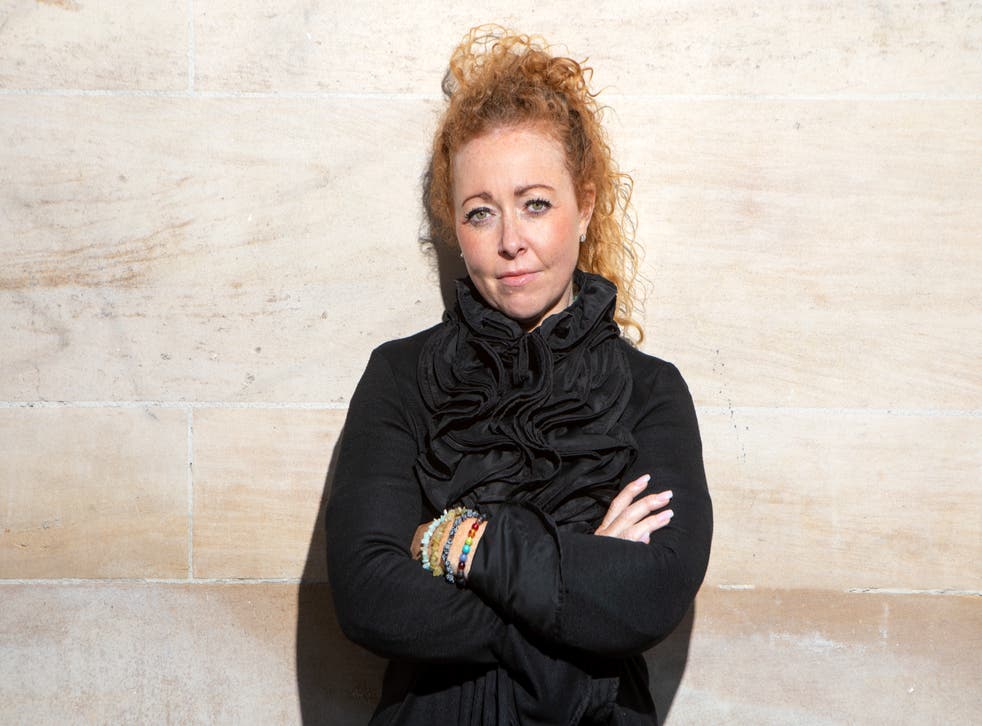 A by-election candidate who offered to stand aside if Labour agreed to policy demands over violence against women and girls has been refused a meeting with Sir Keir Starmer.
Gemma Evans, a domestic abuse campaigner and survivor, decided to run for the Hartlepool seat for the Women's Equality Party (WEP) in a bid to put pressure on Labour over the issue.
WEP's leader asked Sir Keir to meet her and Ms Evans "to discuss how we can work together to make sure that ending violence against women and girls is the political priority it needs to be" in a letter from 23 March seen by The Independent.
Mandu Reid reiterated commitments the party wanted Labour to make in exchange for Ms Evans stepping down and asked to meet before 8 April, the nomination date for Hartlepool by-election candidats.
In an email exchange seen byThe Independent, Labour said pressures on Sir Keir's schedule - especially in the run-up to May's local elections - meant a meeting would not be possible.
Read more:
The party apologised to the WEP and said the leader had a busy diary.
Ms Reid told The Independent she was "deeply disappointed" that Sir Keir "is too busy to discuss how we can end violence against women and girls".
"I allowed myself to believe that Sarah Everard's death could be a turning point, but this just shows how quickly it moves to the bottom of the to-do list," she said.
A by-election was triggered in Hartlepool after Mike Hill stood down as the Labour MP due to ongoing sexual harassment allegations.
Labour is set to lose this seat to the Conservatives for the first time in over half a century, according to a recent poll of voters.
Ms Evans from the WEP said she would step down and support Labour's campaign if they agreed to campaign for the key policy demands aimed at tackling violence against women and girls.
Read more:
Sir Keir was reminded of commitments WEP wanted Labour to make in Ms Reid's letter, including the introduction of specialist units in every police force to "rebuild trust and support survivors to get justice". 
She also called for Labour to commit to "making a clean break" with the party's "flawed history with harassment and abuse investigations" and ensuring no one with unresolved allegations is able to stand for the party.
WEP also urged Labour to commit to amending the 2015 Recall of MPs Act, which would mean MPs can be fired by their constituents after being found guilty of harassment or abuse by an independent investigation.
"We cannot allow ending violence against women and girls to be anything less than a priority in this election," Ms Evans said. "If Labour won't step up, then I will."
Mr Hill, who stepped down as Hartlepool's MP suddenly last month after holding the seat since 2017, is facing an employment tribunal case over sexual harassment allegations against a former member of staff, which he denies.
He was suspended from Labour during an investigation in 2019, when the allegations first emerged, but was reinstated to the party the following month.
A Labour Party spokesperson said: "Labour has led the calls for more action to tackle violence against women and girls, and to protect the rights of victims."
They added: "Keir Starmer raised it with Boris Johnson at Prime Minister's Questions and Jess Philips published a ten-point plan to keep women safe."
Last month, Sir Keir offered cross-party cooperation to make the death of Sarah Everard - who went missing while walking home in London - a "turning point" for safety for women and girls.
He also urged Boris Johnson urged to push forwards with swift legislation to deal with the "epidemic of violence" faced by women.
Join our new commenting forum
Join thought-provoking conversations, follow other Independent readers and see their replies