Labour pledges to end hospital parking charges across England
NHS funding gap 'should not be filled by charging sick patients, anxious relatives and already hard-pressed NHS staff'
Rob Merrick
Deputy Political Editor Comments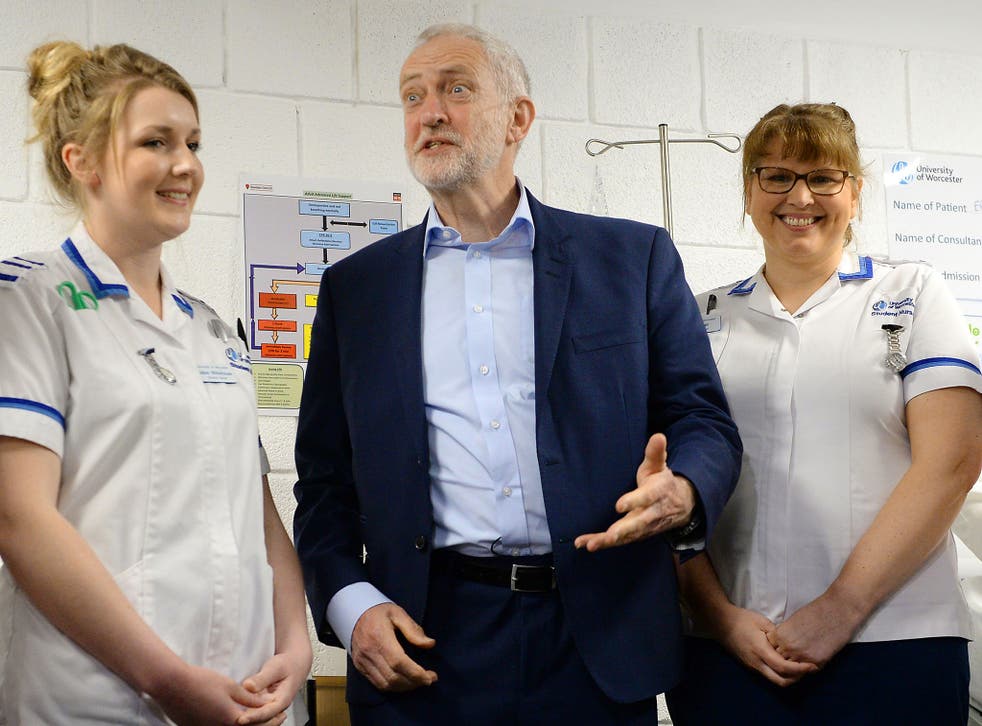 Labour is making an eye-catching pledge to end hospital parking charges, after years of campaigning by patients' groups.
The party would hike the tax on private healthcare insurance to meet the £162m cost of free parking at all NHS hospitals across England.
Jeremy Corbyn said the charges were an "unnecessary burden on families", adding: "Hospital parking charges are a tax on serious illnesses.
"Our hospitals are struggling from underfunding at the hands of Theresa May's Conservative government, but the gap should not be filled by charging sick patients, anxious relatives and already hard-pressed NHS staff for an essential service."
The Unison union has said some hospitals are charging staff, including nurses struggling with low wages, nearly £100 a month to park at their own hospitals.
An investigation by the union found some nurses were having to rush out in between appointments to move their cars and avoid fines.
Scrapping charges was an example of "a Labour government that will stand up for the many, not the few", Mr Corbyn added – using the slogan he has pinched from Tony Blair.
It also embarrasses the Conservatives, after the Government's repeated promises to ease the burden on patients and staff appear to have fallen flat.
Nearly three years ago, Health Secretary Jeremy Hunt announced new guidelines, saying: "Patients and families shouldn't have to deal with the added stress of unfair parking charges.
"These clear ground rules set out our expectations, and will help the public hold the NHS to account for unfair charges or practices."
Yet in the 2015-16 financial year, NHS trusts in England netted £120,662,650 in car park charges, up from £114,873,867 the year before.
Some trusts earned more than £3m last year in parking charges, including Heart of England (£4.8m), East Kent Hospitals (£3.7m), University Hospital Southampton (£3.4m), and University Hospitals of North Midlands (£3.3m).
Private healthcare is currently liable for a 12 per cent insurance premium tax. Labour said it would raise that to 20 per cent, which would bring in up to £377m a year.
Even a more cautious estimate of £221m receipts would be more than £60m above the cost of free parking – proving Labour's pledge was "fully costed and transparent", the party said.
Register for free to continue reading
Registration is a free and easy way to support our truly independent journalism
By registering, you will also enjoy limited access to Premium articles, exclusive newsletters, commenting, and virtual events with our leading journalists
Already have an account? sign in
Join our new commenting forum
Join thought-provoking conversations, follow other Independent readers and see their replies