Labour demands investigation into right-wing think tank over accusations it 'offered access to ministers'
Chief of Institute for Economic Affairs (IEA) said his organisation is in the 'Brexit –influencing game'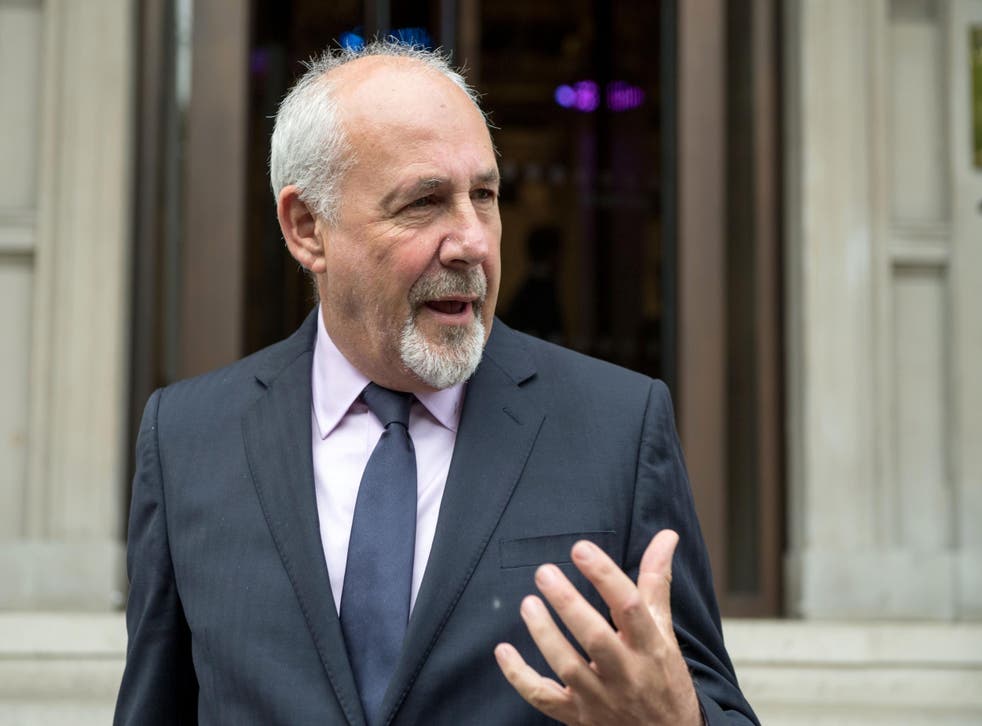 Labour has demanded an investigation by the Charity Commission into a right-wing think tank amid accusations it offered potential US donors access to ministers and civil servants.
According to an undercover report, Mark Littlewood, the director general of the Institute for Economic Affairs (IEA), who was secretly filmed by Greenpeace, told reporters his organisation was in "the Brexit-influencing game" and that donors could get to know ministers on "first name terms".
The report, published in The Guardian, also claimed Mr Littlewood suggested donors could fund and shape "substantial content" but added "we don't go as far as is them saying we need you to reach this conclusion".
Greenpeace's investigation unit, Unearthed, made the recordings into one of Britain's most high-profile think tanks in May and June of this year and posed as a representative of a potential US beef farming donor.
Jon Trickett, the shadow cabinet office minister, said: "I have written to the Charity Commission requesting an investigation into whether the Institute for Economic Affairs broke charity law.
"There are more questions to answer, not least from ministers, but we must first to determine this. The reputation of charities must be protected," he added.
But in a statement issued on Sunday, Mr Littlewood said the IEA seeks to improve the understanding of free markets across policy-makers, politicians and the general public.
He added: "Our research and ideas precede donations and we make no apology for seeking to raise funds from individuals, foundations and corporations to support our independent research efforts. Donors are unable to influence the results and conclusions of our research, which are controlled entirely by our research team, but we greatly welcome their funding, without which we would be unable operate.
"We also make no apologies for seeking to inform and educate politicians at the highest levels of government. Indeed, this is a particularly vital audience given the huge issues thrown up by the Brexit process and, in particular, the fact that trade expertise is now so vital in the UK, given we have not operated an independent trade policy since joining the European Union.
"It should be noted that the comments referred to in this account are selective and taken out of context of a wider conversation. We asked The Guardian and Greenpeace for a full transcript and audio copy of the meeting they secretly filmed – as those who attended from the IEA were overseas at the time we received the allegations – but both declined, and so last week we submitted a request for the information under data protection laws."
A Charity Commission spokeswoman said: "We have been assessing concerns about the Institute of Economic Affairs in recent weeks and can confirm we have an open regulatory compliance case into the charity.
"Educational charities can play an important role in informing the public. The law is clear however that they must do so in a balanced and neutral way. There are clear rules for charities regarding political activity that form a key part of both charity law and public expectations.
"The allegations reported today are of a serious nature.
"We have now received evidence from Greenpeace which will be assessed carefully in line with our usual processes and considered as part of our ongoing case."
Register for free to continue reading
Registration is a free and easy way to support our truly independent journalism
By registering, you will also enjoy limited access to Premium articles, exclusive newsletters, commenting, and virtual events with our leading journalists
Already have an account? sign in
Register for free to continue reading
Registration is a free and easy way to support our truly independent journalism
By registering, you will also enjoy limited access to Premium articles, exclusive newsletters, commenting, and virtual events with our leading journalists
Already have an account? sign in
Join our new commenting forum
Join thought-provoking conversations, follow other Independent readers and see their replies