Labour denies conducting secret opinion poll to decide Jeremy Corbyn's future
Party denies moves to canvass opinion on its leader as pressure mounts ahead of crucial by-elections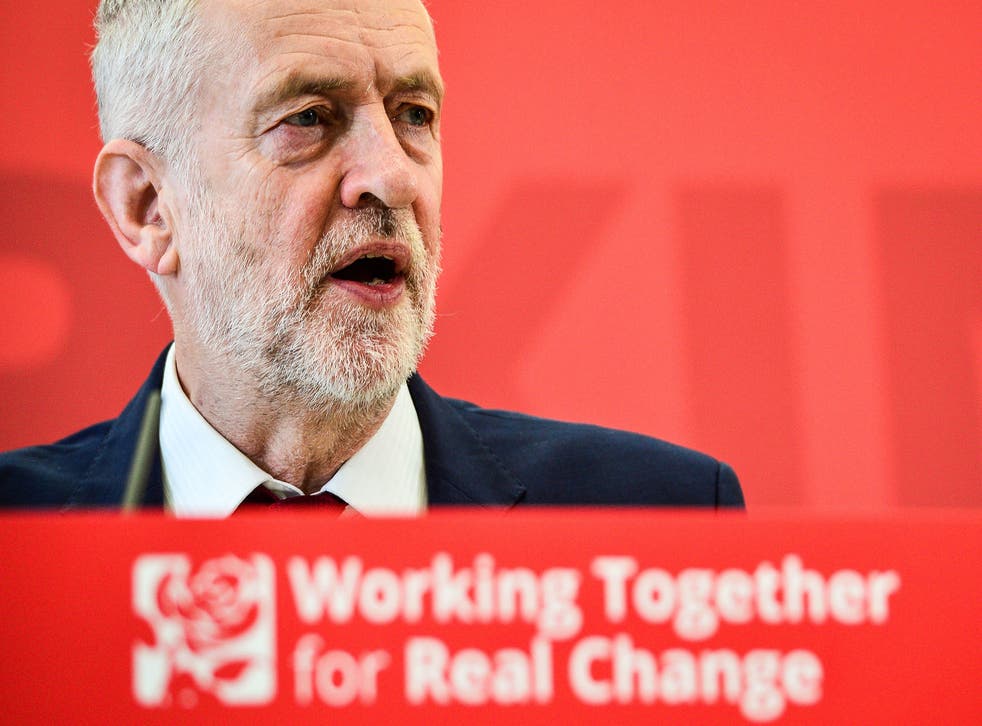 The Labour Party has said that reports that Jeremy Corbyn has funded a secret opinion poll on his leadership are "entirely untrue".
The Daily Mirror had reported the Labour leader had ordered a "vast opinion poll ten times the size of a normal survey" seeking views on his own future, and is keeping the results secret from the rest of the shadow cabinet.
Rumours abound that the leader is considering his own position, though he told the BBC recently that suggestions he has named his departure date were "fake news."
Labour sources say that a large-scale opinion poll has been discussed but has not yet been signed off, and that even if it does go ahead it will not include questions about Jeremy Corbyn's leadership.
BMG Research, the company that has been sounded out over the survey, was also behind a recent leaked survey of voters in the north of England, canvassing opinion on two possible Corbyn successors: shadow cabinet ministers Rebecca Long-Bailey and Angela Rayner.
Mr Corbyn faces two tests of his leadership this week, when simultaneous by-elections take place in Copeland and Stoke Central, both of which Mr Corbyn could lose.
Mr Corbyn's long-time ally, shadow Home Secretary Diane Abbott, said he would stay on whatever the results.
"These are difficult by-elections. They are going to be quite tight," she said.
"We are hopeful of winning both of them... And if we lose one, if we lose both, I think the party will go forward."
Register for free to continue reading
Registration is a free and easy way to support our truly independent journalism
By registering, you will also enjoy limited access to Premium articles, exclusive newsletters, commenting, and virtual events with our leading journalists
Already have an account? sign in
Join our new commenting forum
Join thought-provoking conversations, follow other Independent readers and see their replies