Labour secretly focus-group tests popularity of potential Corbyn successors
The scheme has been described as 'succession planning'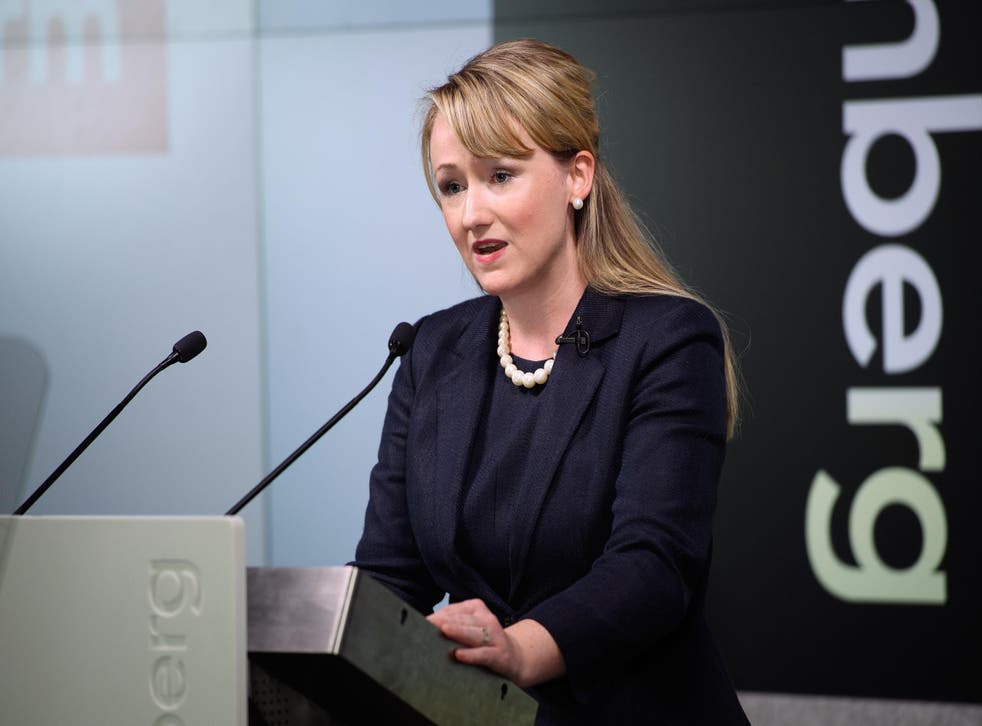 Labour has been testing the public's reception to two rising star MPs on the left of the party, leaked documents appear to show.
Focus groups were commissioned from pollsters BMG and asked to give their views on Rebecca Long-Bailey and Angela Rayner – as well as John McDonnell and Jeremy Corbyn himself.
A shadow minister told The Sunday Times newspaper, which obtained the documents, that the focus groups amount to "succession planning" for replacing Jeremy Corbyn.
Responses to Ms Rayner were said to be "overwhelmingly negative" while Ms Long-Bailey received a more positive reception.
The group also believe Mr Corbyn looked "fed up", it is reported.
A Labour source described the focus group planning as "routine", but one shadow minister said: "They have been focus grouping who could replace him and gone for Becky – it is succession planning."
This week Mr Corbyn himself told the Manchester Evening News that both Ms Long-Bailey and Ms Rayner could "absolutely" become leaders of the party in the future, dubbing them both "absolutely brilliant" MPs.
Deputy leader Tom Watson denied that the focus-grouping was related to any leadership succession issue.
"It wasn't road testing leadership candidates," he told the Andrew Marr Show on Sunday morning.
"There was a range of shadow cabinet members there were so called 'road tested' and that this is what we do in our normal run of sort of parliamentary political consultations.
"I'm just slightly relieved they weren't road testing me on the document that was leaked to the newspaper!"
Mr Corbyn's office this week quashed an unsupported rumour that he had already privately given his inner circle oa date when he would quit as Labour leader.
Dave Brown on Jeremy Corbyn

Show all 12
One Labour MP, Clive Lewis, said this week that rumours he would challenge Mr Corbyn for the leadership were "bollocks". He stepped down from the shadow Cabinet this week so he could rebel and vote against Article 50.
Mr Corbyn won a second leadership election less than six months ago with an increased mandate, following a challenge by MPs Angela Eagle and Owen Smith.
Register for free to continue reading
Registration is a free and easy way to support our truly independent journalism
By registering, you will also enjoy limited access to Premium articles, exclusive newsletters, commenting, and virtual events with our leading journalists
Already have an account? sign in
Join our new commenting forum
Join thought-provoking conversations, follow other Independent readers and see their replies