Labour leadership contest: Owen Smith's campaign left reeling after suggestion of peace talks with Isis
Jeremy Corbyn's camp called the comments 'hasty and ill-considered'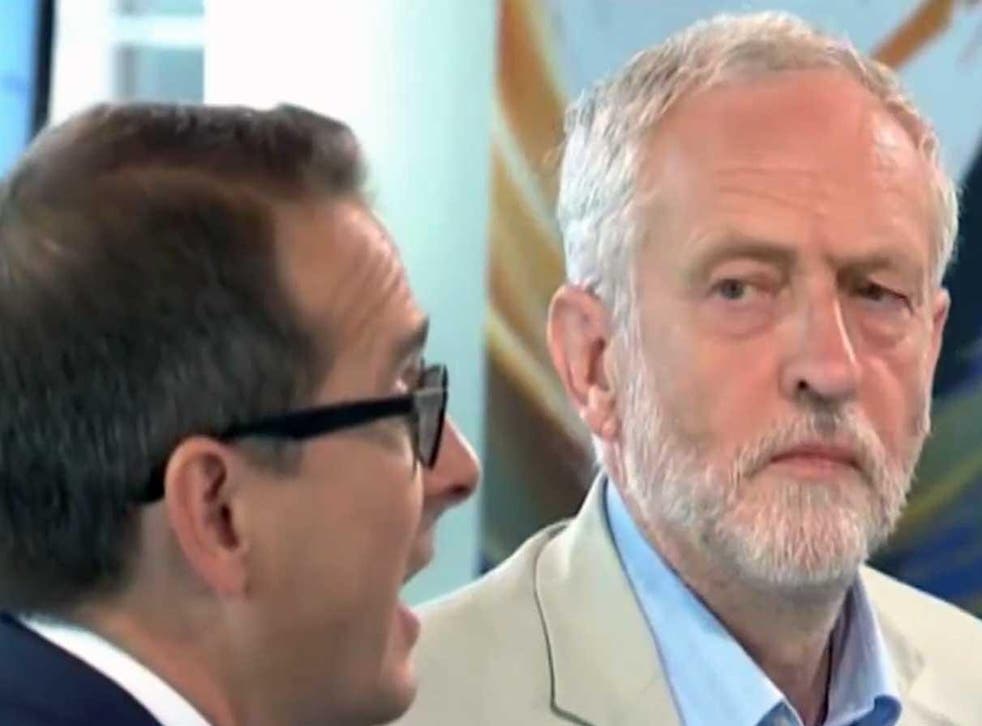 Owen Smith's leadership campaign was left reeling after the candidate was criticised for suggesting negotiations should be held with Isis.
Mr Smith came under attack from politicians of the left and right after saying the extremists, responsible for beheadings and torture, could be brought "round the table" to end the Syrian civil war.
Within hours of the comment in a live TV debate his camp began backpedalling with a statement saying such talks should only be held if the terror group, which promotes global jihad, renounces violence.
The furore came after polls suggested Mr Smith was already heading for a heavy loss against Mr Corbyn in the contest for which ballots are sent out on Monday.
Mr Corbyn's camp was quick to capitalise, saying: "Jeremy has always argued that there must be a negotiated political solution to the war in Syria and the wider Middle East, and that maintaining lines of communication during conflicts is essential. But Isis cannot be part of those negotiations.
"Instead, its sources of funding and supplies must be cut off. Owen Smith's comments were hasty and ill-considered."
There was controversy at the start of the year when Mr Corbyn himself suggested the British Government could keep some form of diplomatic back-channel open to Isis to encourage a political solution.
Owen Smith doesn't rule out holding Syrian peace talks with Isis
Tory MP Johnny Mercer, a member of the Defence select committee, said Mr Smith's "desperate attempts to out-Corbyn Jeremy Corbyn have led him to the view that barbaric murderers who behead journalists and lynch homosexuals are now the sort of people that we should negotiate with".
He added: "It shows that whoever wins this increasingly bizarre leadership election, I'm afraid Labour just cannot be trusted with keeping us safe."
During the TV debate both Mr Smith and Mr Corbyn were asked whether they thought the Isis should take part in talks.
While Mr Corbyn replied "no" his rival gave a more equivocal answer. Mr Smith said: "Ultimately all solutions to these crises do come about through dialogue.
"So eventually, if we are to try and solve this, all of the actors do need to be involved."
A spokesman for Mr Smith later clarified: "Owen is clear that there should be absolutely no negotiation with Isis, or any terrorist group, until they renounce violence, cease all acts of terror and commit themselves to a peaceful settlement."
There will be a further debate on Thursday evening in Birmingham.
Register for free to continue reading
Registration is a free and easy way to support our truly independent journalism
By registering, you will also enjoy limited access to Premium articles, exclusive newsletters, commenting, and virtual events with our leading journalists
Already have an account? sign in
Register for free to continue reading
Registration is a free and easy way to support our truly independent journalism
By registering, you will also enjoy limited access to Premium articles, exclusive newsletters, commenting, and virtual events with our leading journalists
Already have an account? sign in
Join our new commenting forum
Join thought-provoking conversations, follow other Independent readers and see their replies