Labour leadership: Jeremy Corbyn hints at warmer relations with Russia
The hard-left frontrunner in Labour leadership election tells state-owned Russia Today station he wants UK to improve its ties with international opponents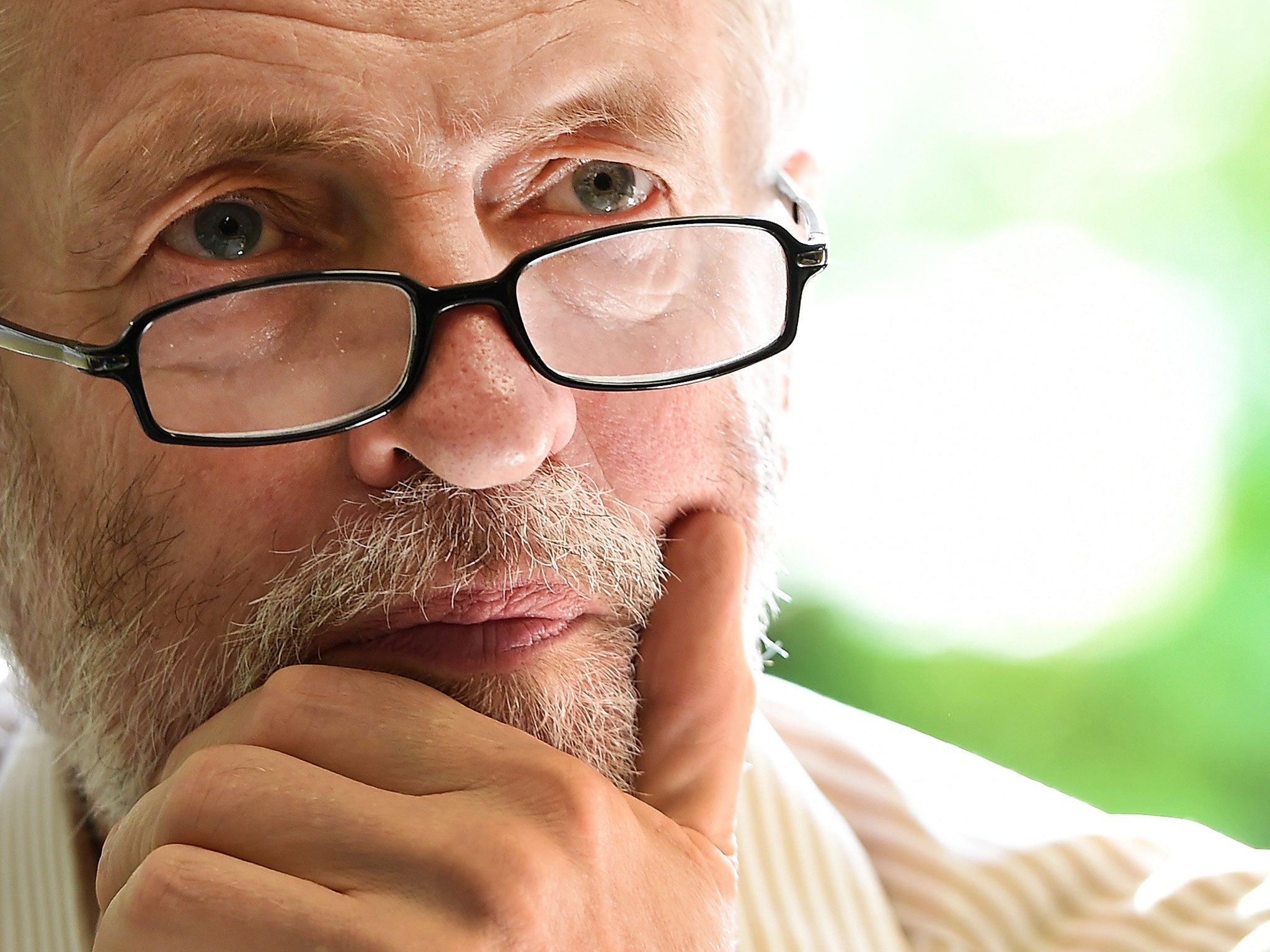 Jeremy Corbyn has hinted that Britain should seek warmer diplomatic relations with Russia as he called for the UK to treat its international opponents with more respect.
With the hard-left MP heading for a landslide victory in the Labour leadership contest after a poll put him on 53 per cent of the vote, his policy stances are becoming increasingly important as the prospect of him being the official leader of the Opposition edges closer to reality.
In an interview with the state-run Russia Today TV station, which Mr Corbyn has made favourable remarks towards in the past, he suggested national security would be rethought if he was elected Prime Minister.
He told the channel in June: "What is security? Is security the ability to bomb, maim, kill, destroy, or is security the ability to get on with other people and have some kind of respectful existence with them?"
Mr Corbyn has previously advocated a softer approach to diplomatic relations with Russia than favoured by many in the Labour Party.
Last year, he said that although Russia's behaviour and expansion in Ukraine could not be condoned, nor was it "unprovoked".
He also accused NATO and Europe of fuelling the crisis, and called for a " whole new approach to foreign policy".
During the Royal Wedding in 2011 and at a time of the revolution in Libya, Mr Corbyn, a republican, told his Twitter followers to watch Russia Today for a "more objective" coverage of the news. He tweeted: "Try Russia Today. Free of Royal Wedding and more objective on Libya than most."
The Government's foreign policy could be changed before any possible election of Mr Corbyn into Downing Street.
There have been reports that the Government is prepared to delay a vote on carrying out airstrikes on Syria targets as ministers are concerned they will not have the crucial support of a Labour party under Mr Corbyn.
Mr Burnham has also raised concerns, saying his tests for approving airstrikes in Syria were "quite big".
An official told the Financial Times that it "would make sense to wait" before asking MPs to vote on the issue.
Join our commenting forum
Join thought-provoking conversations, follow other Independent readers and see their replies