Labour leadership: Jeremy Corbyn wants to weaken the Queen's power
Labour leadership front-runner wants to give MPs a vote on whether the monarchy should be stripped of its Royal Prerogative
Matt Dathan
Tuesday 01 September 2015 15:11 Comments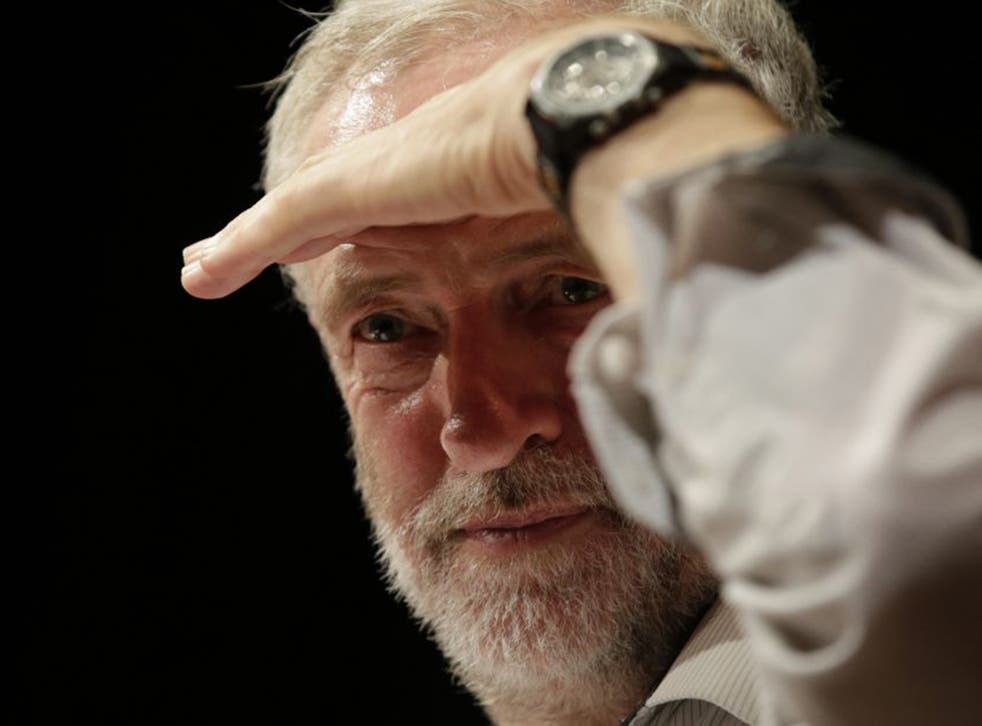 Jeremy Corbyn wants to weaken the monarchy's power by stripping the Queen of her Royal Prerogative, sparking a furious reaction from historians who have described the idea as an "assault on democracy".
The Labour leadership front-runner said he wanted the Royal Prerogative to be subject to a veto by MPs in the House of Commons.
The Royal Prerogative, a set of customary powers officially held by the Queen, is handed to government ministers to enable them to take decisions without the backing or consent of Parliament.
Powers include appointing and dismissing ministers, signing treaties, accrediting diplomats and include the power for a Prime Minister to declare war.
Mr Corbyn described it as "a very convenient way of bypassing parliament" at a leadership hustings last week and said Parliament must have the final say over whether they can be exercised.
"The royal prerogative should be subject to parliamentary vote and veto if necessary," he said. "The Queen hands her powers to the prime minister and he can then exercise them.
"It's a very convenient way of bypassing parliament. Also, orders in council are a very convenient way of bypassing parliament."
Labour leadership: The Contenders

Show all 4
Sir Anthony Seldon, the historian and political biographer, said that if Mr Corbyn got his way, there would be little left in the way of the monarchy's purpose.
"It's hard to know what would be left of the monarchy," he told LBC radio. "The fact that Jeremy Corbyn is saying that would be seen as an assault on the monarchy. It would be crossing the Rubicon.
"He would be the first Labour leader who started talking about a reduction in the role of the monarchy. It would be very serious. Presumably he is saying it because he knows it will go down well with his supporters."
Register for free to continue reading
Registration is a free and easy way to support our truly independent journalism
By registering, you will also enjoy limited access to Premium articles, exclusive newsletters, commenting, and virtual events with our leading journalists
Already have an account? sign in
Join our new commenting forum
Join thought-provoking conversations, follow other Independent readers and see their replies