Owen Smith's team considering prospect of defeat in Labour leadership contest
In an open letter to supporters and members Mr Smith said his ideas would remain 'as relevant after this contest as they have been during'
Ashley Cowburn
Political Correspondent
Wednesday 21 September 2016 10:29 Comments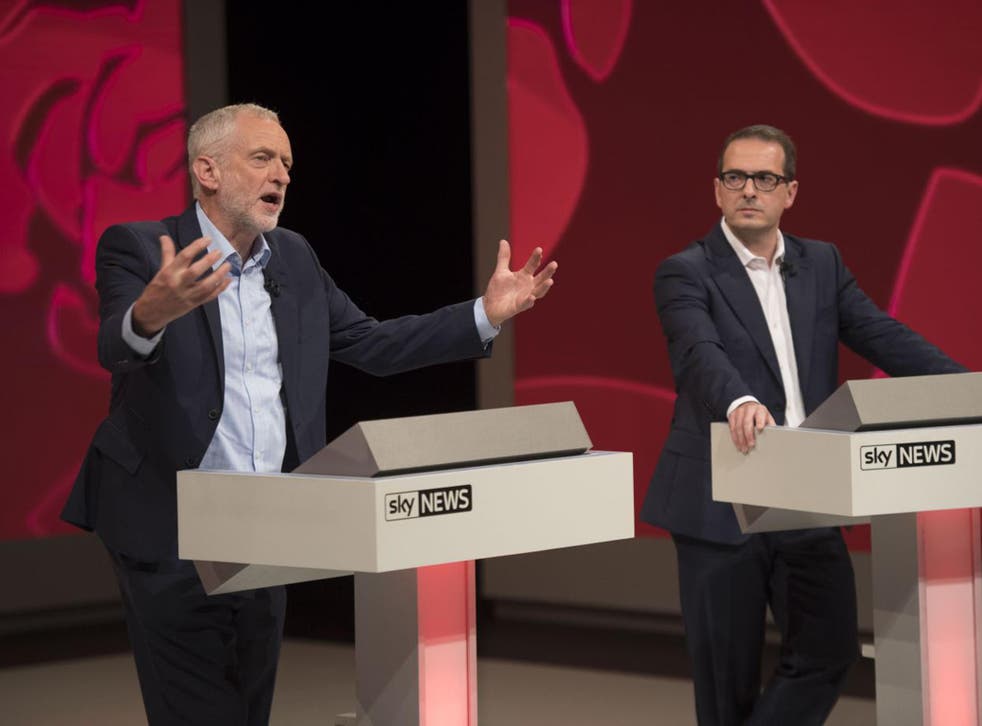 Owen Smith's campaign team appeared to be considering the prospect of defeat in the Labour leadership race on Tuesday, as voting in the bitterly-fought contest entered the final hours.
In an open letter to Labour Party members and supporters Mr Smith, the former shadow Work and Pensions Secretary, said his ideas, whatever the result at the weekend, would remain "as relevant after this contest as they have been during". He added: "It has been a long and bruising contest, and I know many of you didn't want it to happen. But the truth is it had to happen."
When asked about the potential outcome of the leadership contest on Saturday, a source said: "We're not measuring out curtains for the Norman Shaw South building". The office of Mr Corbyn, and leaders of the opposition before him, have been situated in a suite in the building.
Owen Smith says he appeals to a 'broader cross section of the electorate'
But a source close to the contender added that the final result, which will be announced in Liverpool ahead of the party's annual conference, will be closer than previous polls have predicted. A recent YouGov poll placed Mr Corbyn, also the MP for North Islington, on course for a landslide victory, leading Mr Smith by 24 points.
"I'm proud that I have brought forward a positive programme for a future Labour government that would improve the lives and livelihoods of millions of our fellow citizens: a £200bn investment programme to replace austerity with prosperity; a revolution in workers' rights; an extra £60bn for our NHS paid for through new taxes on the wealthiest; and trusting British people to sign off on the final Brexit deal," Mr Smith added in his open letter.
"The ideas will remain as relevant after this contest as they have been during this contest. They are part of my vision for Labour and Britain's future and whatever the outcome of this contest I will continue to make these arguments and do all I can to see us back in government."
Labour leadership contest: Jeremy Corbyn vs Owen Smith

Show all 8
But Kate Green, the Labour MP chairing Mr Smith's campaign, said: "I don't think we're pre-empting the result at all actually... I think it [the open letter] is very much looking to the future.
She added: "We're obviously picking up all the commentary... everywhere we can see the commentary and the expectation that is Jeremy is going to win. I am genuinely unsure what that result is going to look like... even as recently as last night when I was phoning I was surprised at the number of people who were still to vote and still hadn't finally decided."
Voting in the Labour leadership contest closes at noon on Wednesday.
Register for free to continue reading
Registration is a free and easy way to support our truly independent journalism
By registering, you will also enjoy limited access to Premium articles, exclusive newsletters, commenting, and virtual events with our leading journalists
Already have an account? sign in
Join our new commenting forum
Join thought-provoking conversations, follow other Independent readers and see their replies