Labour leadership race: Jeremy Corbyn could be the next Prime Minister, says Ken Clarke
The Tory grandee warned his party against disregarding Mr Corbyn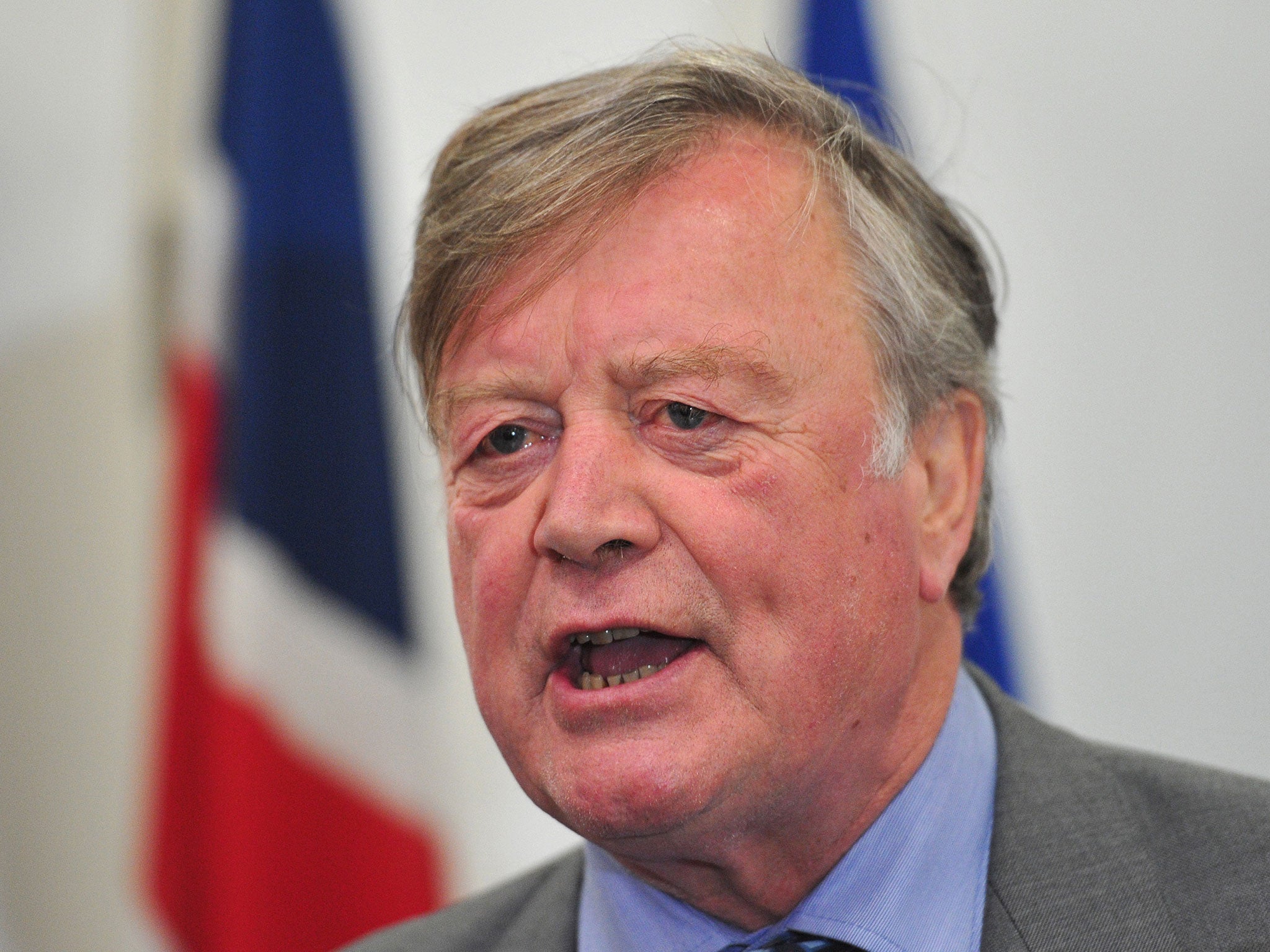 Jeremy Corbyn could be the next Prime Minister if he wins the Labour leadership race, senior Conservative Ken Clarke has said in a warning to fellow Tories.
The minister without portfolio said that Mr Corbyn's populist left-wing policies could prove difficult to beat, and argued that the Islington North MP is closer to the centre than former Labour leader Michael Foot, who suffered a humiliating defeat in 1983.
"Don't underestimate Jeremy Corbyn," Mr Clarke, who has served as the Chancellor and Home Secretary, told The Huffington Post.
"If you have another recession or if the Conservative Government becomes very unpopular, he could win," he added.
Clarke, a grandee fondly nicknamed "The Beast", told the website that Mr Corbyn's popularity lies in his appeal as "a non-politicians answer to the Westminster establishment".
The Conservative minister's comments came before Mr Corbyn addressed supporters from the top of a fire engine after a rally spilled into the street on Monday night because so many people arrived to watch.
The Labour leadership contender addressed the packed hall and then the people outside Camden Town Hall in north London, where Ken Livingstone also spoke.
Earlier in the day, shadow chancellor Chris Leslie told The Independent that Mr Corbyn's economic policies would harm the poor, after the Islington MP announced plans to fund infrastructure investment with quantitative easing.
Labelling his proposals as a "starry-eyed, hard left" economic strategy, he said that they would result in higher inflation and interest rates, ending in spending cuts which would persuade middle class people to opt out of public services and into private health and education.
But his allies defended so-called "Corbynomics". Richard Murphy, an adviser to the MP and economist at Tax Research UK said Mr Leslie had "got this completely wrong".
He told BBC Radio 4's World at One: "The real question for Chris Leslie is 'why did you support £375 billion for the banks?' when actually very much less would create jobs in every constituency throughout the UK, which is precisely what Jeremy Corbyn is offering by adopting this programme."
Richard Burgon, Labour MP for Leeds East who nominated Mr Corbyn, told the programme: "Nobody wants to see Labour in opposition [...] but I do think it's unfair to characterise Jeremy Corbyn and his campaign as some sort of time travel back to the 1980s.
"If there's any travelling back in time going on it's the travelling back in time to the stale, out-dated Blairite 1990s. And what perhaps did work electorally in the 1990s wouldn't necessarily work now."
Labour leadership: The Contenders
Show all 4
Grassroots members of the party appear undeterred by repeated warnings against Mr Corbyn by the party's centrist factions, and his campaign continues to gather momentum. The party's latest nomination figures show that the MP is the most popular with regular supports.
Mr Corbyn has been endorsed by 162 Labour constituency parties, with Yvette Cooper coming in second place with 121, Andy Burnham 118, and Liz Kendall in last position with 21.
While the endorsements do not count towards the final result, they are suggestive of the mood on the ground.
Additional reporting by PA
Join our commenting forum
Join thought-provoking conversations, follow other Independent readers and see their replies