Labour leadership: Jeremy Corbyn wins backing of Unite in blow to Andy Burnham
Mr Corbyn has been winning the warmest response at hustings debates
Andrew Grice
Monday 06 July 2015 11:00 Comments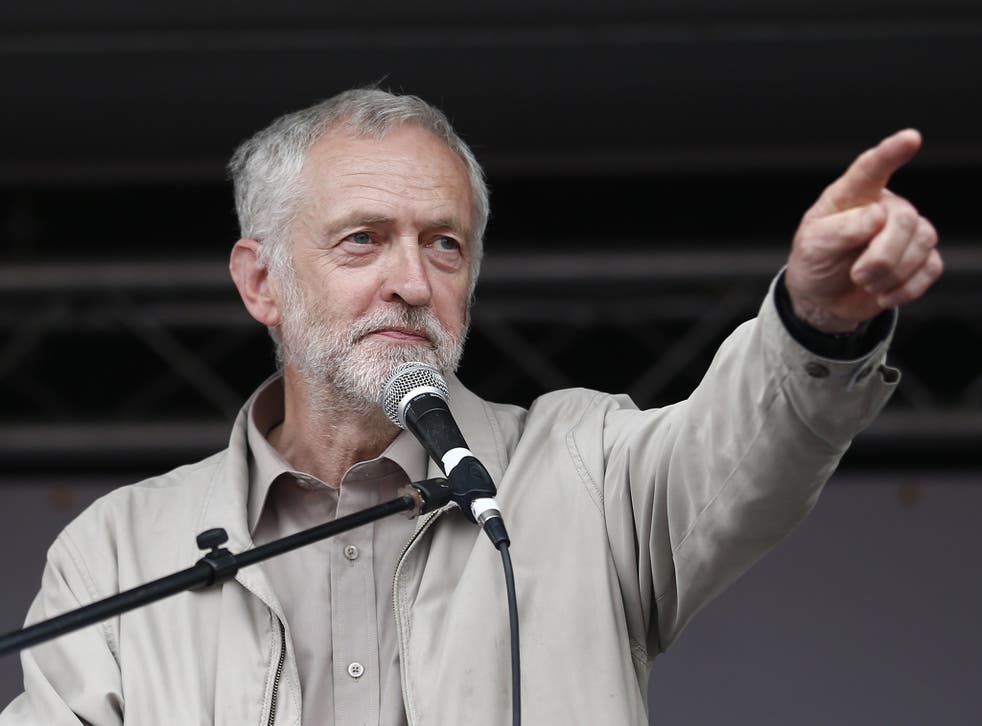 Jeremy Corbyn, the left-wing candidate in the Labour leadership race, has won the backing of Unite, the country's biggest trade union, in a setback for the front-runner Andy Burnham.
Unite is the third union to support Mr Corbyn, who is running on an anti-austerity ticket. He has also been nominated by the rail union ASLEF and the bakers' union BFAWU. The GMB and Unison, the other big unions affiliated to Labour, will decide whether to endorse a candidate by the end of this month.
Mr Corbyn, MP for Islington North, is winning the warmest response from Labour members at hustings debates around the country. There is growing speculation that he could push one of the other three candidates into fourth place. There is criticism of the Labour MPs who nominated him to ensure he secured the necessary 35 MP backers to stand even though they will not vote for him.
Some Labour moderates said Unite's decision would call into question the party's link with the unions. They fear a respectable showing by Mr Corbyn would send a damaging signal to voters that the left is alive inside Labour. But union sources saw Unite's move as revenge on Labour for supporting spending cuts and an attempt to stop the party shifting to the right.
Mr Burnham, the shadow Health Secretary, had hoped to win strong support of the unions after waging a high-profile campaign against alleged "NHS privatisation." However, Unite softened the blow by making him their second choice. This could prove important because Labour uses a preferential voting system, in which members can list candidates in order of preference.
The unions will enjoy less influence than in Labour's 2010 leadership election, when they tipped the balance for Ed Miliband in his wafer thin victory over his brother David. Then union members enjoyed a third of the total votes but the party has since adopted a "one member, one vote" system under which trade unionists will have to become affiliated Labour members to get a vote in the contest.
Unite's 63-strong executive committee decided on Sunday not to nominate a candidate in Labour's deputy leadership race, but will recommend that its members support Tom Watson and Angela Eagle in their first and second preference votes as they see fit.
Mr Corbyn said: "It is a great honour to receive Unite's nomination, and it underlines that this a serious campaign that has growing momentum." He added: "The leadership election is about one issue above others: whether we accept another five years of a race to the bottom based on cuts that destroy services and damage living standards, or whether we invest our way to a growth and fairness."
The veteran MP said: "Trade unions are a force for good, a force for prosperity and we should listen to them more. For Labour to win again, it must show it is on the side of the majority."
He added: "Without trade unions there would be no Equal Pay Act, no minimum pay, no Labour Party."
Register for free to continue reading
Registration is a free and easy way to support our truly independent journalism
By registering, you will also enjoy limited access to Premium articles, exclusive newsletters, commenting, and virtual events with our leading journalists
Already have an account? sign in
Join our new commenting forum
Join thought-provoking conversations, follow other Independent readers and see their replies