Labour leadership: Vote for Jeremy Corbyn if you want to stay in opposition, David Blunkett tells party
Former Labour Home Secretary praises Jeremy Corbyn for being very good at opposition, including within his own party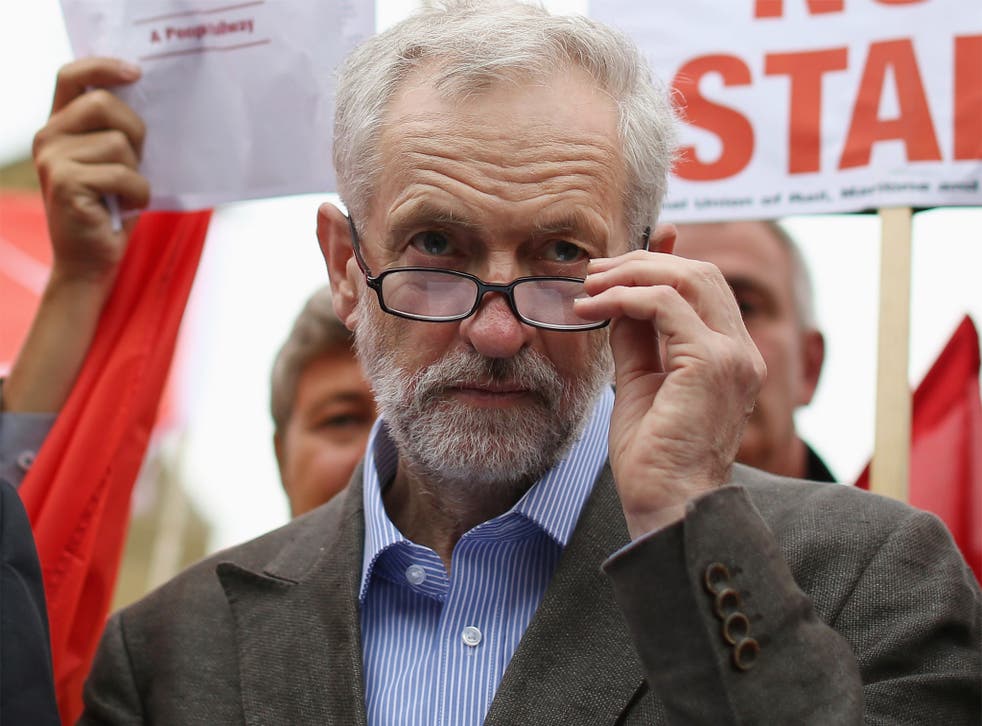 If Labour wants a leader who is very good at opposition, they should elect Jeremy Corbyn, David Blunkett has said as he tried to discourage those eligible to vote in the party's leadership contest from electing the hard-left MP.
The former Home Secretary said Mr Corbyn "represents very good opposition" but was also "profoundly good at opposition" within the Labour party.
Mr Blunkett, who is backing Andy Burnham for the leadership, said that although he wanted the next Labour leader to be "radical," he said the priority must be electing someone who "above all can actually do something about winning".
He became the latest in a growing list of high profile figures from the party's past to warn against electing Mr Corbyn as Ed Miliband's replacement.
Former Labour leaders Lord Kinnock, Gordon Brown and Tony Blair have all made their opposition to Mr Corbyn known, but the party's most recent leader, Ed Miliband, has chosen to keep his counsel.
Mr Blunkett, who is backing Caroline Flint in the deputy leadership race, told the Today programme: "If you want a really good, vigorous out-riding opposition and you want to continue being in opposition, vote for somebody who is good at opposition.
"And Jeremy has not only been good at opposition against the Tories, he has been profoundly good at opposition against my party."
"I want someone who can actually address the world of tomorrow, rather than taking us back to old Labour or for that matter New Labour in the 90s because we're addressing an entirely different world."
Mr Blunkett is tipped for a peerage so could continue to play a key role in Parliament after stepping down as an MP at the election.
He said that although the experience of Labour in opposition in the 1980s was exciting, it was nowhere near as good as governing.
Labour leadership: The Contenders

Show all 4
"What's on my heart is what happened to us in the early 1980s when, yes it was invigorating, it was exhilarating. I was leader of Sheffield City Council, I was a member of the national executive committee of the Labour Party.
"We filled halls, we filled Trafalgar Square and we were hammered in the 1983 election, and again in 87 and again in 92."
But he added: "I want someone who can be radical, can have a very clear vision of where Britain will be in five years' time and above all can actually do something about winning."
Yesterday Lord Kinnock warned the four candidates battling it out in the leadership contest of the "constant experience of pressure" that comes with the job of the Leader of the Opposition.
He is well-placed to offer advice for the role having spent the best part of nine years as Lader of the Opposition and led Labour to two election defeats. He said it was not a job for someone who wanted to live a "satisfactory decade in their 40s" and said "no sane person" should want the job.
Register for free to continue reading
Registration is a free and easy way to support our truly independent journalism
By registering, you will also enjoy limited access to Premium articles, exclusive newsletters, commenting, and virtual events with our leading journalists
Already have an account? sign in
Register for free to continue reading
Registration is a free and easy way to support our truly independent journalism
By registering, you will also enjoy limited access to Premium articles, exclusive newsletters, commenting, and virtual events with our leading journalists
Already have an account? sign in
Join our new commenting forum
Join thought-provoking conversations, follow other Independent readers and see their replies