Tony Blair 'ruled out deselecting Jeremy Corbyn over rebellions' as Prime Minister
Former chief whip says former PM did not want to oust Corbyn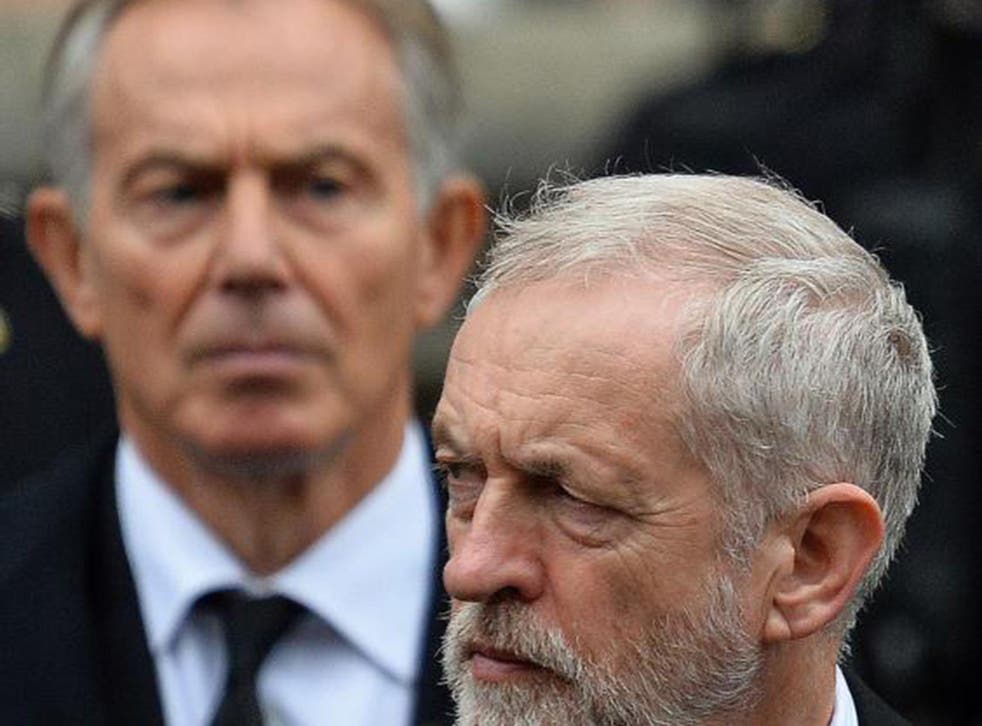 Former Prime Minister Tony Blair ruled out backing the deselection of Jeremy Corbyn as a Labour MP, a former party chief whip has said.
Baroness Armstrong, who served as chief whip from 2001 to 2006, said activists in Islington North had approach the Labour leadership during that time and hoped to deselect Mr Corbyn – but been rebuffed.
The then-Prime Minister was "very clear" that he would not support such a move to oust the MP, the Labour peer insisted.
She told BBC Radio 4's Westminster Hour: "I had a couple of folks from Jeremy's constituency come to see me and say, 'People are a bit upset with Jeremy always being against the Labour government – what if we try to deselect him?'"
But she advised them: "You will get no support from the leadership, so don't bother."
She added: "The Prime Minister was very clear about that when Jeremy was a backbench MP. And he was right; we shouldn't have worked to deselect him. But I hope that Jeremy will now reflect on that, and I hope that he will be absolutely determined to make sure it doesn't happen under his watch."
Tony Blair admits Jeremy Corbyn could become Prime Minister
The claim comes amid a discussion within Labour about whether local party members should have more power over selecting the party's candidate in their seat.
Opponents say sitting MPs have a personal mandate from the electorate, and should not have to face additional selection measures to backed by Labour resources and activists.
Those who want to change the rules say the parliamentary party should more reflect the views of the leaders and the membership – after years of criticism and briefing by MPs against Mr Corbyn peaking at a no-confidence vote last year.
Under the Labour rulebook, MPs currently have to face a "trigger ballot" by party members, though this rule was suspended by the party's national executive at the most recent election.
The Campaign for Labour Party Democracy has proposed an amendment to this rule to make members' powers stronger, though it says the proposal stops short of "mandatory reselection" of MPs at every election.
In 2007, party leadership did however back the deselection of rebellious MP Bob Wareing, the Labour member for Liverpool West Derby.
UK news in pictures

Show all 50
A toxic war between the factions in the party has led to claims that opponents of the leadership will face being deselected or forced out.
Baroness Armstrong said: "I know MPs where basically there is a process of harassment, where at every meeting they are criticised, they are challenged, they are told that they don't represent the people in the room. And all this is meant to do is grind them down, wear them down, and get them to believe they shouldn't be in the Labour party any more.
"The real issue is, can you make sure that sectarianism doesn't rule? And at the moment in some areas, it is ruling. And Jeremy has the opportunity over the summer and at party conference to make it absolutely clear that he is not going to lead a narrow sectarian faction, he's going to lead a broad church that is tolerant. And the real test for Jeremy is, is he up to it?"
Additional reporting by Press Association
Register for free to continue reading
Registration is a free and easy way to support our truly independent journalism
By registering, you will also enjoy limited access to Premium articles, exclusive newsletters, commenting, and virtual events with our leading journalists
Already have an account? sign in
Join our new commenting forum
Join thought-provoking conversations, follow other Independent readers and see their replies