Labour MP Neil Coyle reports death threat over support for Syria air strikes to police
The London MP was sent a tweet by someone threatening to 'end' him, followed by knife emoticons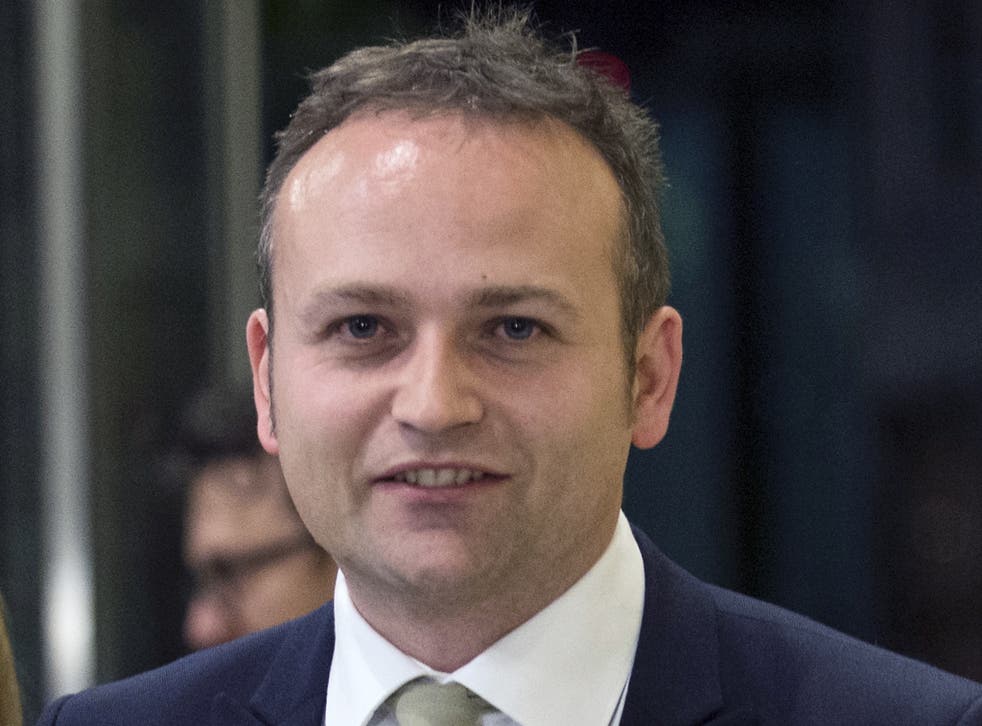 Police were patrolling outside a Labour MP's house tonight after he received a death threat over his support for air strikes in Syria.
Neil Coyle told The Independent extra security was also being provided for himself and staff at a constituency surgery in London on Friday morning.
He is one of dozens of Labour politicians who have been inundated with online abuse following their support for extending RAF bombing against Isis.
UK air strikes begin in Syria
Scotland Yard said it was aware of threats made on social media to several MPs who rebelled against Jeremy Corbyn to vote in favour of the Government's proposals.
Mr Coyle received a tweet shortly before 1pm today, which has since been deleted, reading: "U voted for airstrikes in Syria, if I see you round ends (sic)."
The message was followed by three emoticons depicting knives.
The MP for Bermondsey and Old Southwark, who was a local councillor for five years before taking the seat from Liberal Democrat Simon Hughes in May, told The Independent he swiftly reported the threat to Scotland Yard.
"The police are providing extra patrols near my home tonight and outside my constituency surgery tomorrow morning," Mr Coyle added.
"They certainly seem to be taking it seriously and I've very grateful for their efforts.
"But police should be out elsewhere protecting the public, not me from someone who didn't like the way I voted.
"It's a threat against my staff, my volunteers – it's unacceptable."
In his statement to the Commons in yesterday's 10-hour debate, Mr Coyle had spoken about his "incredibly difficult decision" to support British air strikes against Isis in Syria.
"If the option is this one, limited proposal or doing nothing to help those at risk of attack by Daesh, then I fundamentally do not accept that people in the areas controlled by Daesh, or my constituents, wider London or the UK are safer by doing nothing," he said.
"We cannot live in fear of action. The UK is already a target for Daesh whether we intervene now or not…fear and risks are exacerbated by doing nothing."
He spoke of a "faux divide" between Mr Corbyn and his party on the issue and thanked the leader for his decision to allow MPs a free vote, which was denied to the Conservatives.
In pictures: Syria air strikes (2014)

Show all 20
Mr Coyle told Sky News that he does not blame Mr Corbyn for the actions of some people claiming to be his supporters and said the Leader of the Opposition had made it "absolutely clear" he wanted more respect in the debate.
"I have already asked him for a statement to protect Labour councillors and local Labour parties from some of the people who pretend they represent Corbyn," he said.
Mr Corbyn and his deputy leader, Tom Watson, sent an email to Labour Party members saying "abuse and intimidation" were unacceptable as the vitriolic response 66 MPs' support for air strikes in Syria continued today.
There was no indication that the Twitter user who sent the message to Mr Coyle was a Labour member and a spokesperson for the Metropolitan Police would not confirm whether the person was being interviewed or that extra patrols were being laid on.
"Police are aware of a number of threats made on social media relating to MPs. The assessment of these threats is ongoing," he added.
Additional reporting by PA
Register for free to continue reading
Registration is a free and easy way to support our truly independent journalism
By registering, you will also enjoy limited access to Premium articles, exclusive newsletters, commenting, and virtual events with our leading journalists
Already have an account? sign in