Labour MPs back David Cameron and hit out at Jeremy Corbyn over response to Paris attacks
Prime Minister signalled he will ask MPs to approve Britain launching air strikes on Isis targets in Syria by Christmas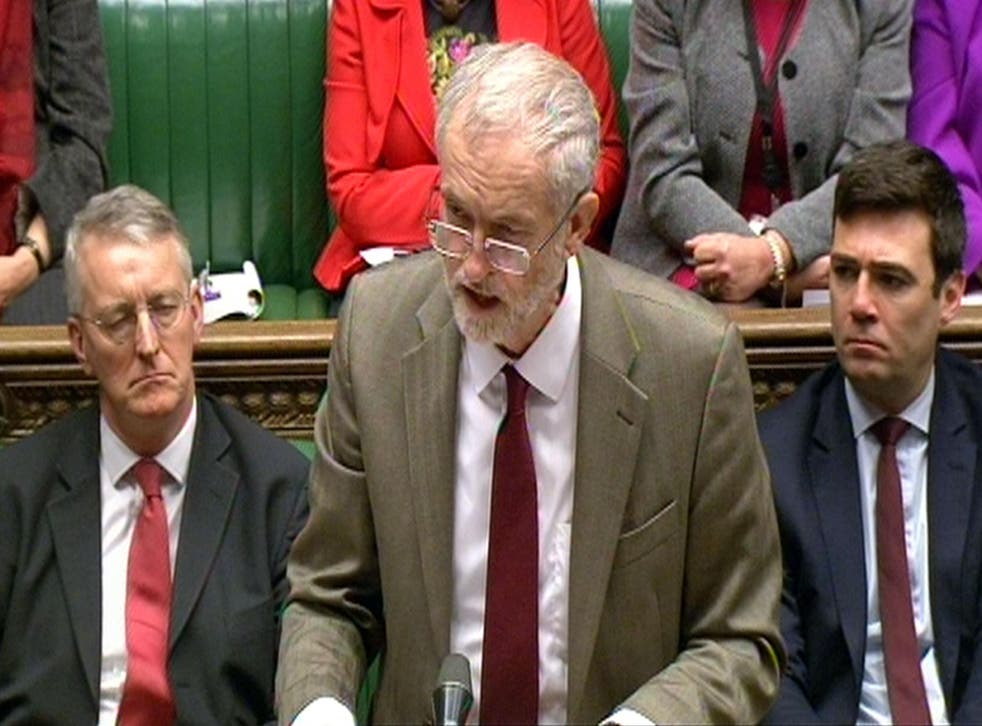 A string of Labour MPs have praised David Cameron's efforts to win parliamentary approval to bomb Isis targets in Syria and criticised their own leader's response to the Paris attacks.
In a statement in the House of Commons on Tuesday the Prime Minister signalled he will ask MPs to approve Britain launching air strikes on Isis targets in Syria by Christmas, but Jeremy Corbyn said Labour would only support military intervention if it received the legal backing of the United Nations.
However, Labour MP Mike Gapes said the Prime Minister's "content and tone spoke not just for the Government but for the country".
Fellow Labour MP Ian Austin also backed Mr Cameron's remarks, saying: "I agree with everything the Prime Minister said about Syria and about terrorism.
Other Labour MPs turned on Mr Corbyn in their response to Mr Cameron's statement in the Commons, attacking his refusal to distance himself from Stop the War Coalition after it published a blog post saying Paris had "reaped the whirlwind of western support for extremist violence in the Middle East".
Former front bencher Emma Reynolds even lined up Mr Cameron to attack Mr Corbyn for his links to the Stop the War Coalition.
She asked: "Does the Prime Minister agree full responsibility for the attacks in Paris lies solely with the terrorists and any attempt by any organisation to somehow blame the West or France's military intervention in Syria is not only wrong, disgraceful, but also should be condemned?"
And current shadow Europe minister Pat McFadden said: "Can I ask the Prime Minister to reject the view that sees terrorist acts as always being a response or a reaction to what we in the West do? Does he agree with me that such an approach risks infantilising the terrorists and treating them as children when the truth is they are adults entirely responsible for what they do?"
The world mourns Paris attacks - in pictures

Show all 25
Labour MPs also attacked Mr Corbyn for saying on Monday that he was "unhappy" with the shoot-to-kill policy.
Chris Leslie, the former shadow chancellor, said: "The Prime Minister is right, the police and security services need our full support at this time.
"Shouldn't it be immediately obvious to everyone that the police need the full and necessary powers, including the proportionate use of lethal force if needs be, to keep our communities safe?"
Chuka Umunna also hit out at Mr Corbyn: "I agree with all the comments about the number one priority of this Government being the safeguarding of the national security of those we represent," he said. "That extends to every single member of this House."
Join our new commenting forum
Join thought-provoking conversations, follow other Independent readers and see their replies