Labour MPs send texts to Lib Dem leader Tim Farron after 'deeply distressing' Jeremy Corbyn victory
New Labour leader faces threat of defections as Lib Dems look to capitalise on discontent among Labour ranks
Matt Dathan
Thursday 17 September 2015 15:42 Comments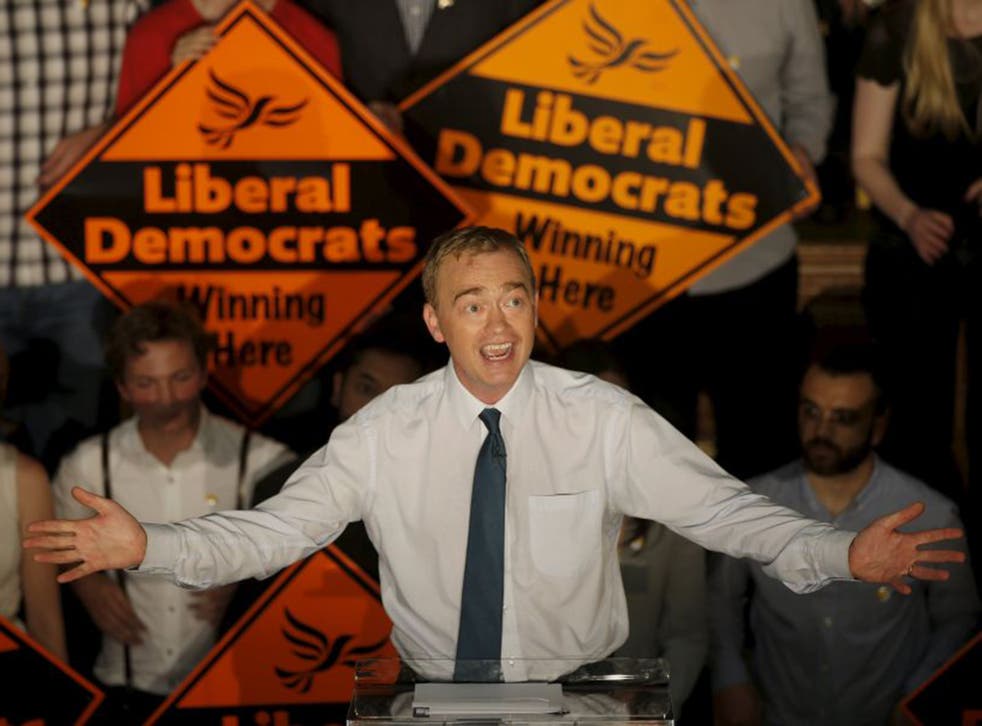 High profile Labour MPs who feel "deeply distressed" by Jeremy Corbyn's victory have got in contact with Liberal Democrat leader Tim Farron, intensifying speculation that MPs will defect from the party.
Mr Farron revealed he had received "various unsolicited texts" from Labour MPs - including well-known figures - since Mr Corbyn's landslide election was announced on Saturday.
He openly invited more of the party's MPs to "have conversations with me", explaining how he felt like an "agony aunt" offering comfort to Labour figures who "don't recognise their party anymore".
The revelations add more pressure to Mr Corbyn after a rocky first few days as Labour leader and comes after Assem Allam, one of the party's biggest donors, offered to fund MPs who want to defect from the party, describing the victory for the hard-left MP as the "beginning of the end".
Jack Straw, the former Labour cabinet member, said Mr Corbyn's victory will benefit the Liberal Democrats. "I did say a few weeks ago that this election was having the effect of Lazarus being raised from the dead for the Liberal candidate," he told the World at One. "And I suspect that that may be the case."
Mr Farron, speaking to the Evening Standard, said: "I've had various unsolicited texts, some of them over the weekend, where I felt like I was being an agony aunt rather than anything else.
"People who have been members of the [Labour] party for as long as I've been a member of mine who feel that they don't recognise their party anymore and feel deeply distressed."
Asked if those contacting him included MPs in Mr Corbyn's shadow cabinet, Mr Farron said: "I couldn't possibly comment. The bottom line is, ... people in the Labour party need to understand they can have conversations with me, which may or may not be conclusive, which will remain totally between me and them.
"I've had some conversations with people ... over the phone," he added.
Some Blairite figures might even defect to the Conservative party, the BBC revealed yesterday.
Its economics editor Robert Peston said a number of Blairite figures could be persuaded to cross the floor to the Conservatives because of their close personal relationship with George Osborne, the Chancellor.
Mr Corbyn has suffered a series of setbacks and internal party rows in his first five days as leader, but an assured performance at Prime Minister's Questions yesterday managed to steady the ship.
It gave him some breathing space after being widely condemned - even from figures in his own front bench - for refusing to sing the national anthem at a memorial event on Tuesday.
He has now said he will sing God Save the Queen at future events.
Register for free to continue reading
Registration is a free and easy way to support our truly independent journalism
By registering, you will also enjoy limited access to Premium articles, exclusive newsletters, commenting, and virtual events with our leading journalists
Already have an account? sign in
Join our new commenting forum
Join thought-provoking conversations, follow other Independent readers and see their replies