Labour vows to nationalise railways, water, energy and Royal Mail
'We're taking them back', vows Shadow Chancellor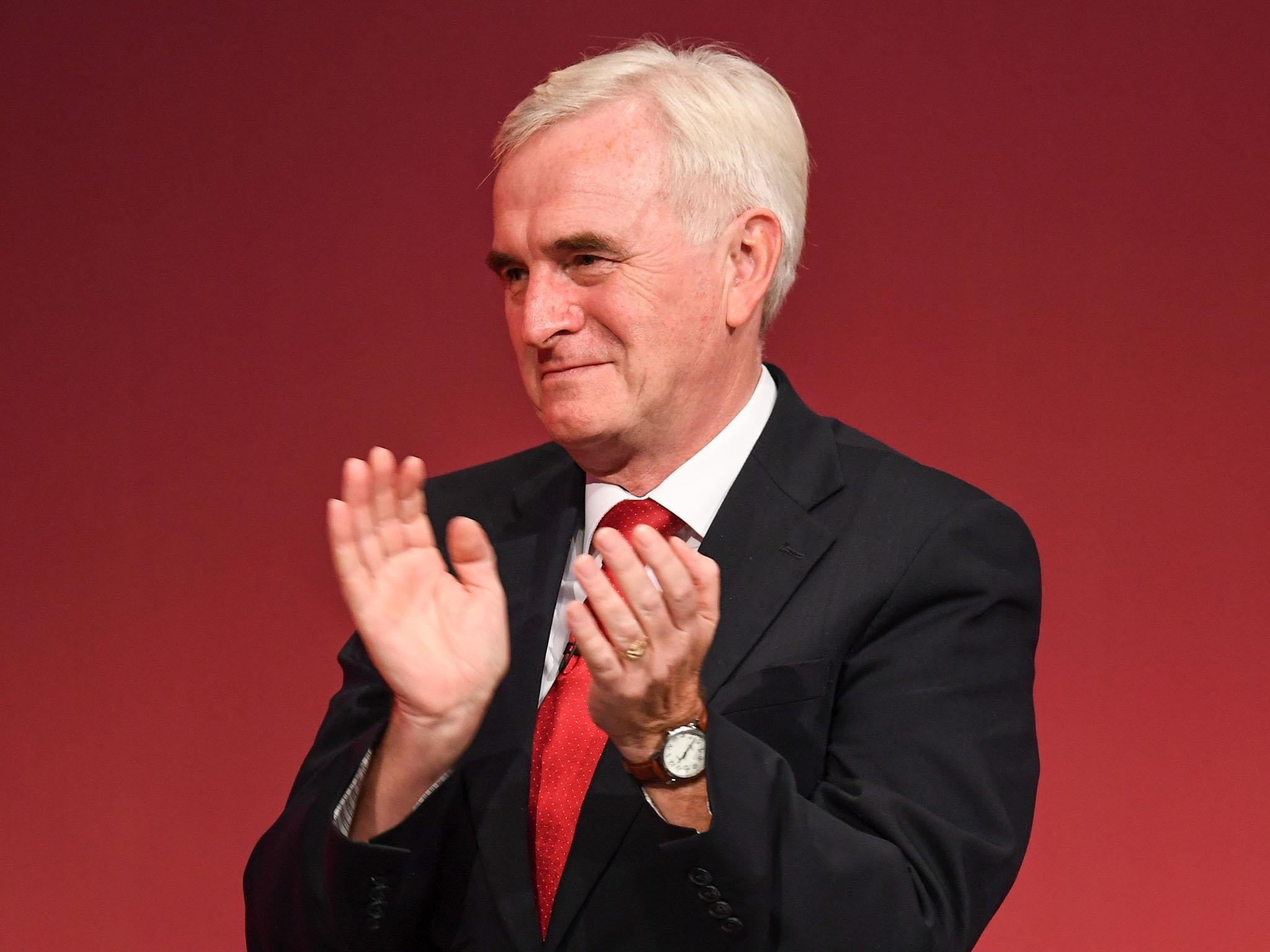 John McDonnell has confirmed that Labour will nationalise railways, water, energy and Royal Mail.
Speaking at the party's annual conference in Brighton, the Shadow Chancellor promised to "take back" key public services that are currently run by private companies.
He said: "Ours will only become an economy for the many, if we significantly broaden ownership. That means supporting entrepreneurs, small businesses, the genuinely self-employed and massively expanding worker control and the co-operative sector.
"Building an economy for the many also means bringing ownership and control of the utilities and key services into the hands of people who use and work in them. Rail, water, energy, Royal Mail: we're taking them back."
Labour has previously called for public services to be brought back under state control but the bolder rhetoric used by Mr McDonnell reflects a new confidence among the party leadership and its supporters after they exceeded expectations in June's General Election.
Labour Conference 2017 – in pictures
Show all 14
Labour's 2017 manifesto committed the party to nationalising rail companies as their franchises expire, creating a "publicly owned, decentralised energy system" and a network of regional publicly-owned water companies, and reversing the privatisation of Royal Mail "at the earliest opportunity".
In Brighton, Mr McDonnell received a standing ovation from party activists after criticising what he called the UK's "rentier economy, where wealth is secured not by what you produce, but by the amount of rent you can charge".
He announced that Labour would bring existing Private Finance Initiative (PFI) contracts back under state control. The party has previously ruled out making any more PFI deals but has not, until now, said it would phase out existing contracts.
In a sign of some reconciliation between Labour's warring tribes, Mr McDonnell also praised the New Labour governments for investing in public services.
He said: "In 1997, after 18 years of Thatcherism, when whole industries and communities across our country had been destroyed by the Torie,s and our public services were on their knees, it was the Blair/Brown Government that recognised and delivered the scale of public investment that a 21st century society needed.
"We should never forget that we are part of that great Labour tradition and we should be so proud of it."
Join our commenting forum
Join thought-provoking conversations, follow other Independent readers and see their replies