Labour will block the sale of weapons to repressive regimes if it wins the election
Exclusive: The shadow International Trade Secretary says the party would ensure that exports could not be used for human rights abuses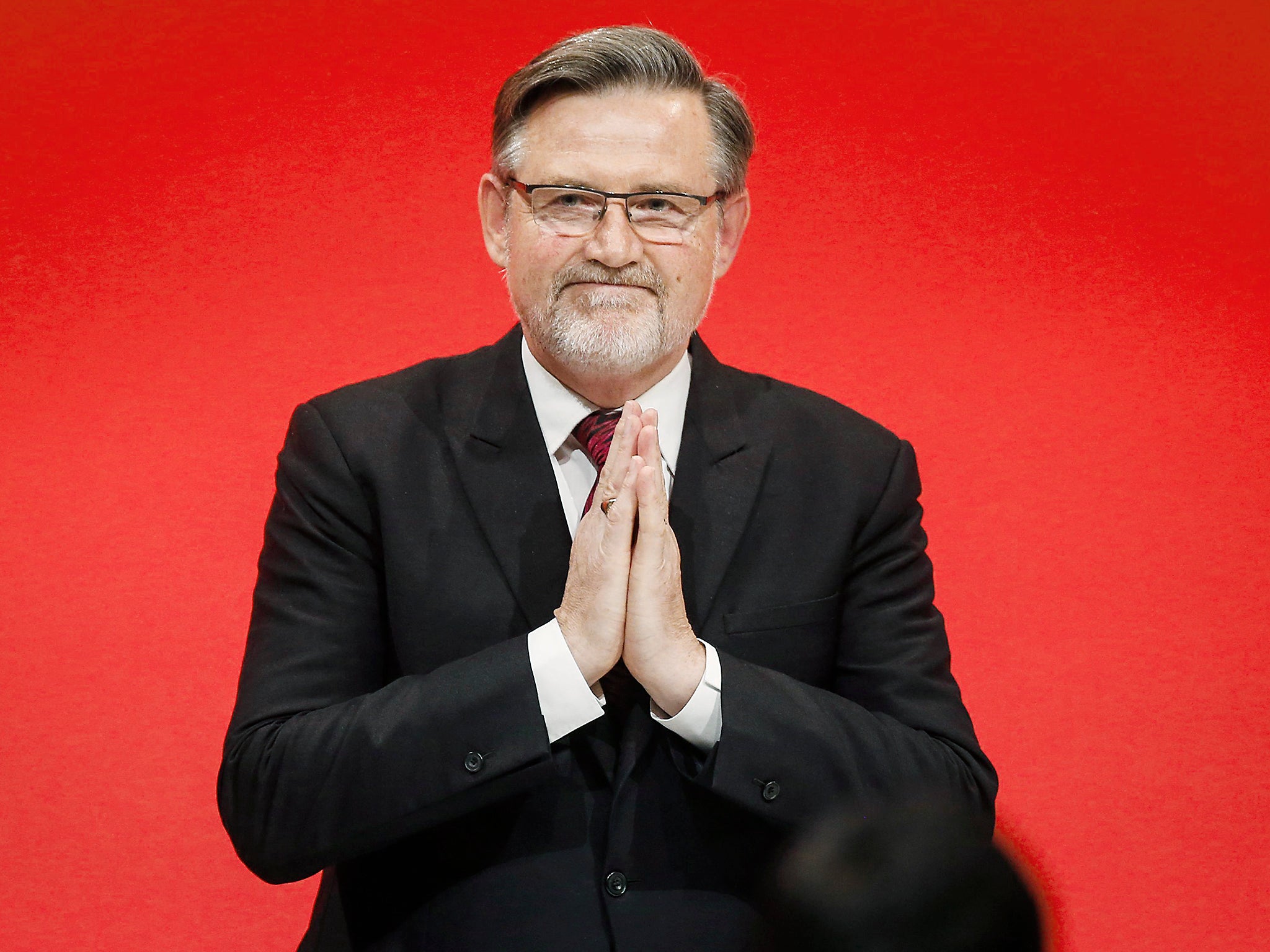 Labour has signalled it is looking at new measures to ensure British-built weapons and military technology are not bought by repressive regimes around the world.
It comes as the party plans its general election manifesto and following uproar at the Government's backing for billions of pounds worth of arms sales to Saudi Arabia.
Jeremy Corbyn's push for a more ethical exports policy comes just days after Sir Michael Fallon, the Defence Secretary, praised a UK firm that sold missiles to Colonel Gaddafi as a "role model" for post-Brexit trade.
Barry Gardiner, the shadow International Trade Secretary, hinted at the new arms measures as he discussed how the party is preparing a broader strategy aimed at exploiting trade opportunities abroad to boost industries at home.
In an exclusive interview with The Independent he said a prime example of the approach would be a push for the abolition of tariffs on environmental technology, like wind turbines and solar panels in future trade deals, to pave the way for thousands of UK jobs.
Mr Gardiner was speaking as Labour prepares its manifesto for the general election.
The Prime Minister has talked a lot about boosting trade after Brexit, but campaigners have raised concerns that her desire to secure any new trade has led to a drop in ethical standards.
The Government has recently approved £3.5bn worth of arms export licenses to Saudi Arabia and a stream of British ministers have visited the kingdom to solicit trade despite its ongoing involvement in a brutal bombing campaign in Yemen.
Asked whether action on arms sales to repressive regimes would be tackled in Labour's manifesto, Mr Gardiner said he could not discuss details ahead of its official publication, but went on: "Our party has always pledged to embed human rights and social justice into our trade policy.
Angus Robertson questions Theresa May over arms sales to Saudi Arabia at PMQs
"Every Labour government would wish to uphold the strongest licensing criteria to ensure that any UK exports could not be used for repression or human rights abuse."
Britain is the second biggest arms exporter in the world according to government figures. The Independent revealed last year that the UK has sold weapons to 22 of the 30 countries on its own human rights watch list since 2010.
Sir Michael compounded fears over future trade when he visited and promoted firm MBDA last week, which signed a contract to provide £200m worth of missiles and military communications equipment to Colonel Gaddafi's Libyan regime in 2007. It also sells missiles to the Saudi air force.
Mr Corbyn has already called for an end to arms exports to Saudi Arabia, making a manifesto pledge connected to the trade all the more likely.
More broadly, Mr Gardiner believes he has identified a key weakness in the approach to post-Brexit trade taken by Ms May, he says the Tories have failed to tie their approach to exports to an industrial strategy that grows industries and jobs in the UK.
He said: "We are absolutely clear that our trade policy must be completely integrated with our industrial strategy, and that's what I've tried to do.
"In particular, our industrial strategy is predicated on the Paris [climate change] agreement and the fact that in the second half of this century we are going to be living in a zero-carbon economy."
He explained that the environmental goods and services sector is rapidly expanding in the UK and boasts a highly skilled workforce with huge experience.
The Labour frontbencher said: "We've led the world with the 2008 Climate Change Act, and that's enabled us to have now what is the most advanced offshore wind anywhere in the world.
"It's enabled us to develop these technologies, and the service sector that backs them up is also at a very high level."
UK General Election 2017
Show all 47
He pointed to the World Trade Organisation where a group of nations are pushing for an "environmental goods agreement" to ensure tariffs on them are reduced to as close to zero as possible, adding that Labour is a "very strong advocate" of the move.
He then hinted that driving down the tariffs could form a part of any future UK trade deal under a Labour government, adding: "You could do a multilateral agreement, and certainly you could have bilateral agreements which did that.
"I think it's fair to say Labour is very keen to ensure that the free flow of environmental goods promoting a low carbon future and benefitting the environment should not have additional trade barriers put in their way."
Turning his fire on the Tories, he pointed to claims in Europe that the British Government argued against measures to protect EU industries against Chinese steel dumping.
The downwards spiral of the price of steel threatened to kill off thousands of jobs in the UK, with the industry still under intense pressure.
Mr Gardiner said: "The Tories have a record of arguing that it doesn't matter if somebody is dumping stuff on your market at below production cost, by saying our consumers benefit from that. The problem is our producers then go out of business.
"There is no point in telling people you can buy foreign products that are cheaper now, because you are saying it to people who are replying, 'yes, but I don't have a job'."
Mr Gardiner said Labour could be trusted to act within international rules to protect UK industries and jobs, but pointed to Tory Brexiteers who are signalling liberalising instincts.
He added: "The trouble with this Government is that what they have consistently said is, 'it doesn't matter'.
"It does, because people are losing their jobs in this country as a result of their failure to take the remedies that are offered under the world trading system."
Join our commenting forum
Join thought-provoking conversations, follow other Independent readers and see their replies