Labour Party conference: Andy Burnham would integrate social care and NHS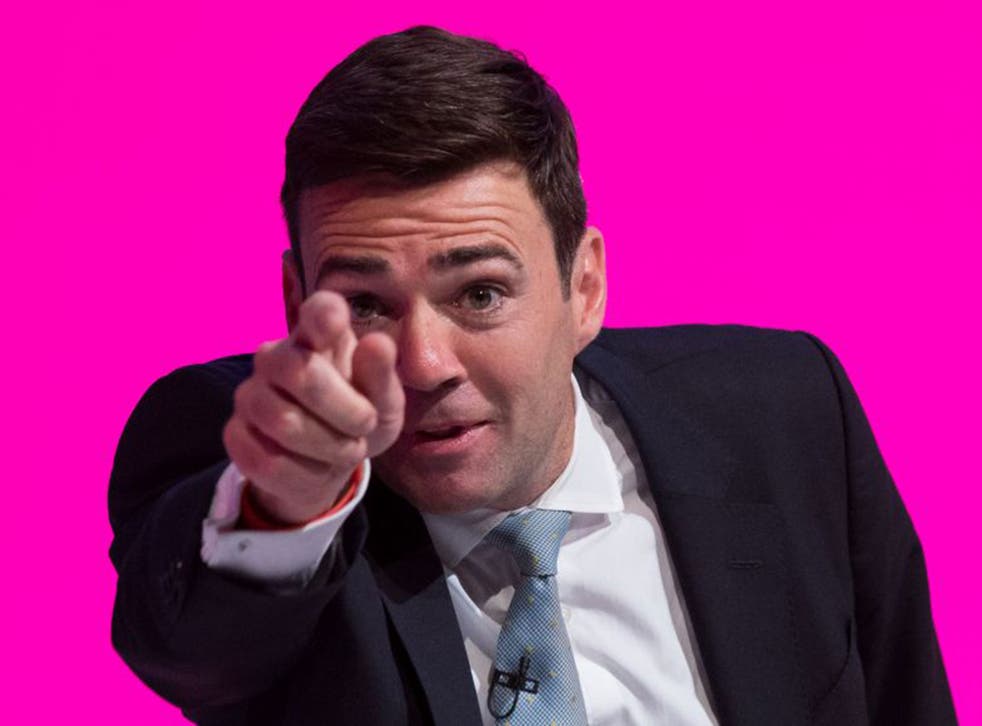 Andy Burnham has promised to end the "scandal" of how old and vulnerable people are treated by the state by integrating the NHS and social care.
The shadow Health Secretary's ambitious plans energised a rather subdued Labour conference on its final day after he won the warmest reception of any member of Ed Miliband's Shadow Cabinet.
Mr Burnham, a passionate advocate of a "national care service", said an incoming Labour Government would ask hospital trusts and other NHS bodies to evolve into NHS integrated care organisations, working from home to hospital to coordinate physical, mental and social care.
"The time has come for this party to complete Nye Bevan's vision and bring social care into the NHS," he said.
The day after Mr Miliband promised that a £2.5bn boost for the health budget would fund 5,000 more care workers, Mr Burnham announced that Labour would give all families a new "right to care in their own home", including the right to be there at the end of their life. His "true whole person care" would ensure families had "one person to call".
He said: "No longer should frail or vulnerable people be shunted around the system, from ambulance to A & E to noisy ward. Instead, this team would come to you. Its goal will be to keep you in your home, safe and well."
People caring for others would get "carer's breaks", the right to an annual health check and help with hospital car parking charges.
Mr Burnham argued: "It makes no sense to cut simple support in people's homes only to spend thousands keeping them in hospital. We can't afford it. It will break the NHS.
"The ever-increasing hospitalisation of older people is no answer to the ageing society. Bringing social care in doesn't add to the financial burden. It's the key to unlocking the money."
The former Health Secretary said that if Labour was about anything, it was surely about ending the "shameful scenes" of old people being mistreated in care homes and allowing privately run homes to "make profits off the backs of the most vulnerable." He said Labour would ensure private health providers contributed a fair share towards the cost of training.
Mr Burnham repeated Labour's pledge to repeal the Coalition's "toxic" NHS and Social Care Act to end "Cameron's fragmented, demoralised service."
He told Labour delegates: "Make no mistake, this coming election is a battle for the soul of the NHS. The fight of our lives."
Jeremy Hunt, the Health Secretary, said: "You can't fund the NHS if you bankrupt the economy – which is exactly what Labour did. By taking tough decisions on public spending, we have been able to increase the NHS budget by £12.7bn over the course of this parliament."
Tory sources said the Government had already started to "join up" health and social care with a £4bn Better Care Fund. It had invested £400m in breaks for carers and given carers the same rights to support as those they care for.
Register for free to continue reading
Registration is a free and easy way to support our truly independent journalism
By registering, you will also enjoy limited access to Premium articles, exclusive newsletters, commenting, and virtual events with our leading journalists
Already have an account? sign in
Register for free to continue reading
Registration is a free and easy way to support our truly independent journalism
By registering, you will also enjoy limited access to Premium articles, exclusive newsletters, commenting, and virtual events with our leading journalists
Already have an account? sign in
Join our new commenting forum
Join thought-provoking conversations, follow other Independent readers and see their replies