Jeremy Corbyn calls meeting of Labour executive to probe fresh Ken Livingstone Nazi-Zionist comments
It comes just hours after a previous investigation into alleged anti-Semitic remarks reached its conclusion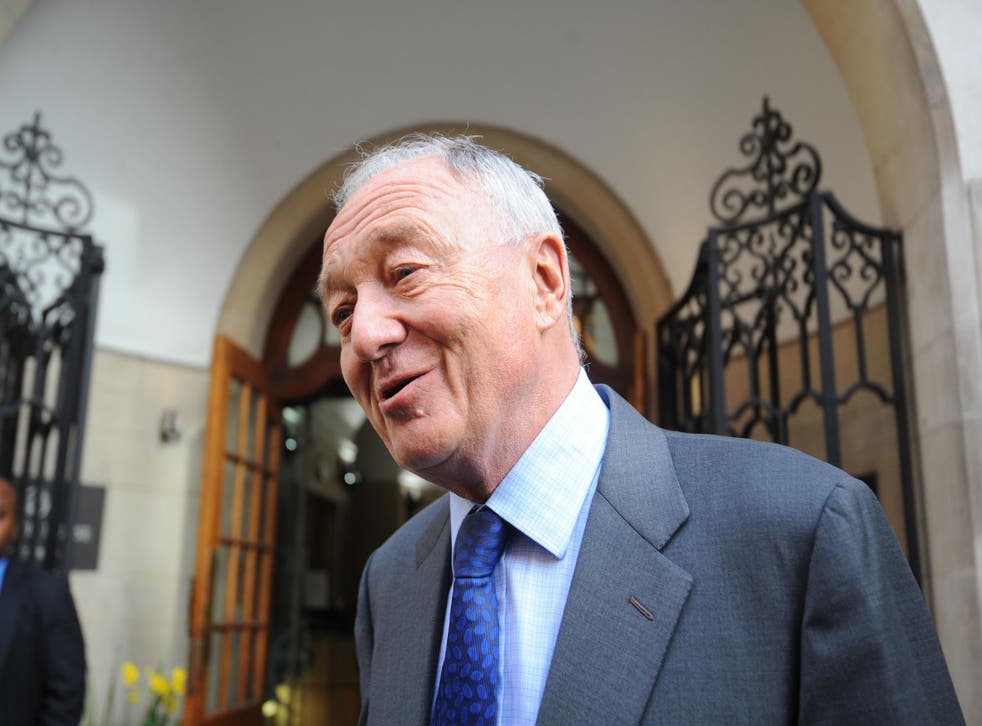 Jeremy Corbyn has called for a meeting of the party's ruling executive committee to discuss new "offensive remarks" made by Ken Livingstone relating to Hitler and zionism.
It comes just hours after a previous 11-month investigation into alleged anti-Semitic comments made by the former London Mayor reached a conclusion and opted to suspend him from the party.
But since the verdict was handed down, Mr Livingstone conducted a string of media interviews repeating the comments and, in Mr Corbyn's words, failing to "acknowledge or apologise for the hurt he has caused".
It was on Tuesday that Mr Livingstone was suspended for two years as a punishment for his original comments, in which he claimed Hitler had supported Zionism in the 1930s before he "went mad and ended up killing six million Jews".
On Wednesday Mr Corbyn said the comments were "grossly insensitive" and had "caused deep offence", before taking aim at Mr Livingstone's latest media appearances.
"It is deeply disappointing that, despite his long record of standing up to racism, Ken has failed to acknowledge or apologise for the hurt he has caused," he said
"Many people are understandably upset that he has continued to make offensive remarks which could open him to further disciplinary action.
"Since initiating the disciplinary process, I have not interfered with it and respect the independence of the party's disciplinary bodies. But Ken's subsequent comments and actions will now be considered by the National Executive Committee after representations from party members."
Ken Livingstone suspended from Labour party for one more year
Mr Livingstone has said he found the leader's announcement "interesting" and said he would speak to the party leader about the matter.
He told LBC Radio that he believed Mr Corbyn's hand may have been forced in calling the new meeting.
"I've only been told this in about the last hour and the simple fact is I'm sure there's been a lot of pressure on Jeremy from forces inside and outside the Labour party," he said.
He also concluded by saying he wished he had never done the interview in which he made the original controversial comments.
"If I could reach back to that Vanessa Feltz interview and said [to myself] 'don't do the interview', I'd have avoided all this furore and all this nonsense over the last 11 months. Sitting through 22 hours through a semi-legal procedure is no fun, I can tell you that," he said.
The Labour politician's suspension had caused outrage in some wings of the party, where members and MPs claimed it was too lenient.
Earlier on Wednesday Labour's shadow attorney general Shami Chakrabarti said: "His remarks since yesterday's decision have overtaken those arguments.
"I am horrified by Ken Livingstone's lack of contrition and repeated offence which could be potential grounds for further investigation by the party.
John Mann MP call Ken Livingstone MP a 'Nazi apologist'
"In the meantime I can only implore Mr Livingstone to maintain a silence and to please stop further damaging community relations."
Among the MPs complaining that punishment given to Mr Livingstone was too lenient, was Tulip Siddiq who said party members had contacted her "in despair" about it.
In a letter to Mr Corbyn, published in her local paper, she urged the NEC to meet over the decision not to expel Mr Livingstone for what she called his "manipulations of the Holocaust".
Deputy Leader Tom Watson had said the failure to expel Mr Livingstone "shames" his party and was "incomprehensible", adding: "This was a chance for the Labour Party to show that it would not tolerate willful and unapologetic baiting of the Jewish community, by shamefully using the Holocaust as a tool with which to inflict the maximum amount of offence."
Emily Thornberry, the Shadow Foreign Secretary, also issued a statement saying Mr Livingstone's remarks caused "grave offence" to the Jewish community and he "has rightly been found guilty of bringing the party intro disrepute".
She continued: "I am bewildered as to why he wasn't expelled. What makes it worse is that instead of being ashamed, he seems to show absolutely no contrition. In fact, his statements since his suspension yesterday have only brought more offence and more shame on us all.
"I agree with Shami, our Shadow Attorney General, his most recent behaviour should be investigated and I believe Ken should be thrown out of the Labour Party."
Register for free to continue reading
Registration is a free and easy way to support our truly independent journalism
By registering, you will also enjoy limited access to Premium articles, exclusive newsletters, commenting, and virtual events with our leading journalists
Already have an account? sign in
Join our new commenting forum
Join thought-provoking conversations, follow other Independent readers and see their replies