Labour party leadership: Blairite Liz Kendall emerges as a fresh rival to Ed Miliband
The shadow Health minister gives 'signal of intent' that she is considering standing if Mr Miliband fails to win the general election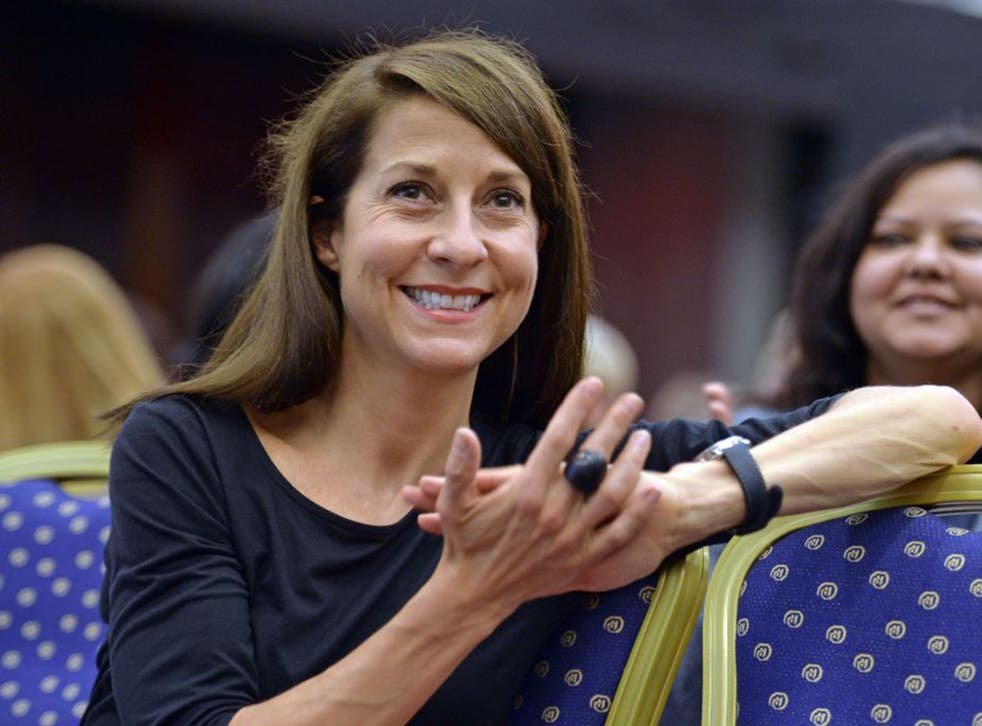 Liz Kendall has emerged as the favourite candidate among Blairite MPs to succeed Ed Miliband if he loses the general election.
The shadow Health minister gave an interview to The House magazine last week in which she said there was a role for the private sector in the NHS and that "what matters is what works". While the MP for Leicester West would say she is working hard to get Mr Miliband into Downing Street, MPs from all wings of the Labour party saw her remarks as a clear "signal of intent" that she is considering standing in a future leadership contest on a Blairite ticket.
While Tony Blair himself is understood to admire Chuka Umunna, his allies in Parliament and beyond are settling on Ms Kendall, a former special adviser to Patricia Hewitt. They regard her as a true "keeper of the flame" of Mr Blair's reformist agenda and see her as an impressive TV performer. The development will be disappointing to Mr Umunna, the shadow business secretary, and Tristram Hunt, the shadow education secretary, who are both seen as natural heirs to Blair.
Mr Miliband's faltering position in the polls has triggered a near-panic in some putative leadership campaign camps in the past month, and now the election is just over 100 days away positions are hardening, says one Labour source. One suggestion being floated among MPs is a Tristram Hunt/Rachel Reeves joint ticket, with Ms Reeves, tipped as a future Chancellor of the Exchequer, agreeing to put aside any leadership ambitions to run alongside the shadow Education Secretary.
At the same time, allies of Andy Burnham, who came fourth in the 2010 contest, were suggesting their man could run with Ms Reeves instead. Yet a party source said Mr Burnham should "take the message" from his previous performance. This would leave Yvette Cooper, the shadow Home Secretary, as the only "establishment" candidate not from the 2010 intake.
A key Blairite said: "Liz is incredibly impressive on TV, has years of experience in government and really believes in the reforming agenda that Tony started."
Ms Kendall raised eyebrows in Labour circles last week when her interview with The House was published. While Mr Miliband has planned to make the NHS the core of his election fight with the Tories, Ms Kendall's comments were seen as a challenge to her leader. Ms Kendall said: "There will remain a role for the private and voluntary sectors where they can add extra capacity to the NHS or challenges to the system. I believe what matters is what works. That's what I've always believed in and I continue to believe in."
Register for free to continue reading
Registration is a free and easy way to support our truly independent journalism
By registering, you will also enjoy limited access to Premium articles, exclusive newsletters, commenting, and virtual events with our leading journalists
Already have an account? sign in
Register for free to continue reading
Registration is a free and easy way to support our truly independent journalism
By registering, you will also enjoy limited access to Premium articles, exclusive newsletters, commenting, and virtual events with our leading journalists
Already have an account? sign in
Join our new commenting forum
Join thought-provoking conversations, follow other Independent readers and see their replies