Andy Burnham favourite for new Labour leader: Who is the man that could take the reins from Ed Miliband?
Roman Catholic politician has emerged as the bookies favourite to take over following Ed Miliband's departure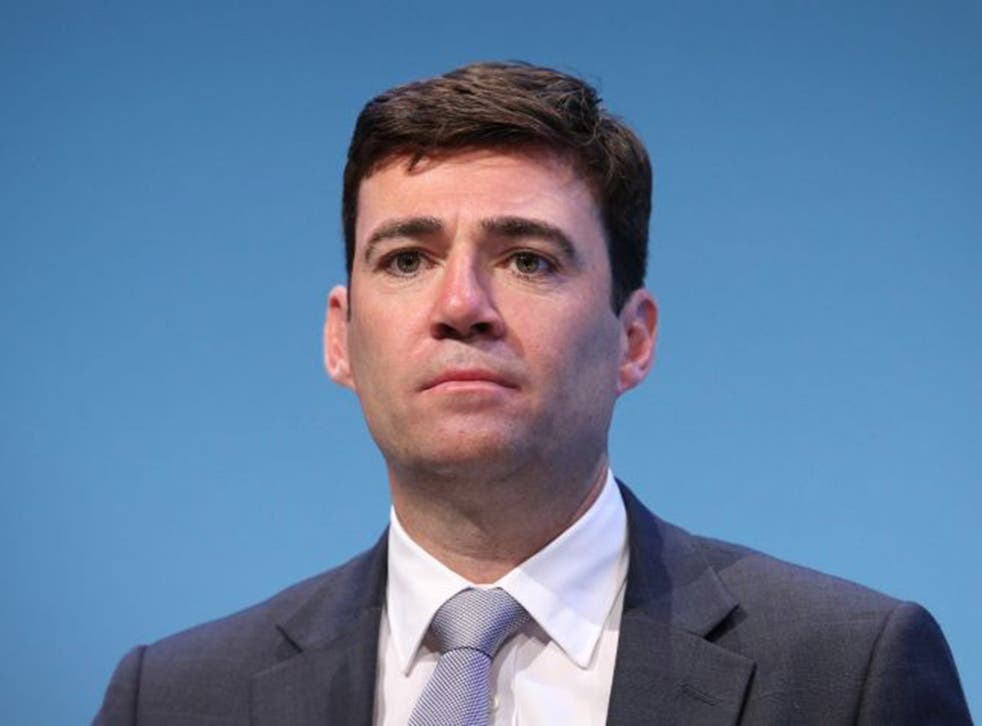 In the wake of Ed Miliband's resignation following Labour's catastrophic loss in the general election, contenders are already being lined up as replacements.
Andy Burnham has emerged as the favourite, but who is the 45-year-old politician?
Who is he?
Burnham was born in Liverpool in 1970 to a receptionist mother and telephone engineer father. He attended a Roman Catholic High School before reading English at Fitzwilliam College, Cambridge.
He is married to Dutch Marie-France van Heel and the couple, who dated for 11 years having met at university, have a son and two daughters. Finally, he's also apparently a half-decent footballer and cricketer, competing in both sports at university.
What's his political background?
He joined the Labour party aged 14 in 1984. He worked as a researcher for Tessa Jowell from 1994 until 1997 when he briefly became a Parliamentary Officer for the NHS Confederation. The following year he was a special advisor to Chris Smith, then Secretary of State for Culture, Media and Sport, until taking up a seat in Parliament.
He was Health Secretary under Brown's government, appointed in June 2009 after the Mid Staffordshire scandal broke. A report found appalling levels of poor care had occurred between January 2005 and March 2009. The Mid Staffs scandal snowballed into a byword for NHS neglect and poor care.
Who does he represent?
He has represented the safe Labour Manchester constituency of Leigh since 2001. He was re-elected in the last election with 53 per cent of the vote.
Why do we care?
He's being touted as the favourite (7/4 odds from Paddy Power yesterday) to lead Labour following the calamity that was the last General Election.
Burham's already thrown his hat into this particular ring before: in 2010 he announced his leadership bid in Leigh following Brown's resignation. He finished fourth with just nine per cent of the overall vote.
Could he be the new Labour leader?
Although his last attempt at the leadership can be perhaps best described as embarrassing, he is the only candidate from the original five still in the running, five years down the track.
However, as the Guardian notes, he may be tarnished by his close association with the previous leadership.
* This profile previously implied that the Francis Report had found between 400-1,200 people died as the result of poor care at the Mid-Staffordshire Trust. The Report did not, in fact, put a figure on the number of deaths. The 400-1,200 range was arrived at by others by extrapolating mortality rates. The Francis Report concluded that inferring such numbers was 'unsafe'.
Register for free to continue reading
Registration is a free and easy way to support our truly independent journalism
By registering, you will also enjoy limited access to Premium articles, exclusive newsletters, commenting, and virtual events with our leading journalists
Already have an account? sign in
Register for free to continue reading
Registration is a free and easy way to support our truly independent journalism
By registering, you will also enjoy limited access to Premium articles, exclusive newsletters, commenting, and virtual events with our leading journalists
Already have an account? sign in
Join our new commenting forum
Join thought-provoking conversations, follow other Independent readers and see their replies