Labour calls for overhaul of 'revolving door' system of former government ministers taking high profile jobs
Tory former ministers taking jobs in media and business shows regulator is 'toothless', opposition says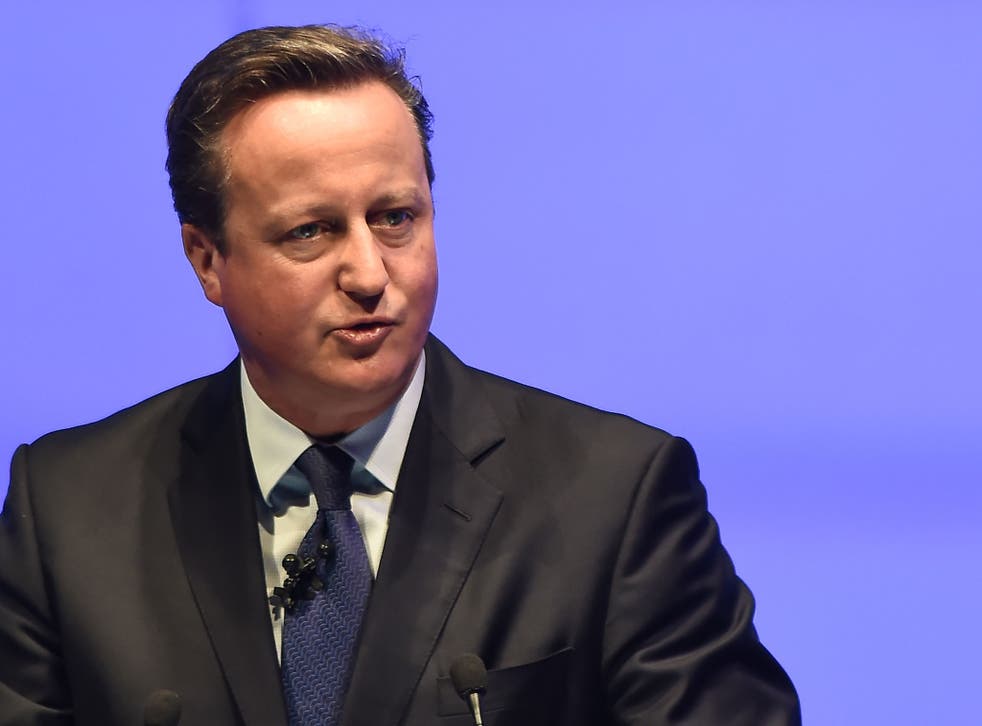 Labour has called for a "radical overhaul" of the process for approving former government ministers' new jobs, saying a slew of recent appointments show the current system is "not fit for purpose".
The party said a new arrangement was needed to end the "revolving door" between politics, the media and business, which it claimed was "at the heart of how the British establishment survives and thrives across Whitehall".
The current process is "toothless" and has failed to stop recent Conservative ministers taking jobs closely related to their former roles in government, Labour said.
It comes ahead of a parliamentary debate on the effectiveness of the Advisory Committee on Business Appointments (ACOBA), which is responsible for deciding whether it is appropriate for a minister to take on a particular role after they leave office.
Labour listed 11 recent appointments it said raised questions about the role of ACOBA.
Among these were former prime minister David Cameron, who was given "special dispensation" to carry out negotiations with China on behalf of the UK, despite rules stating ministers should not have jobs involving liaison with government for at least two years after they leave office.
George Osborne, the former chancellor, accepted a job as editor of the Evening Standard without ACOBA's approval – a move that was described by a committee of MPs as "unhelpful" and showing "disrespect".
Labour also highlighted the case of Andrew Lansley, the former health secretary who took a job advising a health consultancy company months after he stepped down as an MP.
Jon Trickett, Labour's shadow minister for the cabinet office, said: "The watchdog is failing to tackle the revolving door between big business, the media and politics. ACOBA is not fit for purpose and there is no sign that the government is going to toughen up the rules any time soon.
"The current system is toothless, lacking powers or the will to tackle non-compliance and corroding public trust in our democracy."
UK news in pictures

Show all 50
He added: "The failure of ACOBA gets to the heart of how the British establishment survives and thrives across Whitehall. Ministers and special advisers are able to take up jobs in the private sector lobbying on behalf of firms and sectors they used to be responsible for regulating and overseeing, and the culture of second jobs in Westminster is wholly incompatible with the role of Members of Parliament as representatives of their constituents.
"We need a radical overhaul of the system to break open the cosy club of the British elite. Members of parliament and special advisers should not be profiting from the expertise built up whilst working in government and must concentrate on their jobs as public servants."
MPs are set to discuss the matter during a debate on a motion tabled by Conservative, Labour and SNP backbenchers. It calls ACOBA an "ineffectual regulator which fails to inspire public confidence or respect", saying there are "numerous gaps" in the organisation's processes and claims failure to reform the body has "damaged public trust in politics and public institutions and led to repeated scandals".
It follows a report by the Commons Public Administration and Constitutional Affairs Committee, which made a series of recommendations for changing how former ministers' appointments are approved.
George Osborne 'excited' on first day editing the London Evening Standard
Other appointments Labour raised concerns over include Michael Gove, now the environment secretary, taking a £150,000 job as a columnist at The Times shortly after he was sacked as justice secretary when Theresa May become prime minister in 2016.
And it suggested ACOBA was wrong to approve former Northern Ireland secretary Owen Patterson's role as president of a company he dealt with while a minister.
Another of David Cameron's ministers also took a job linked to their former ministerial brief after leaving office. Eric Pickles, the former communities and local government secretary, was appointed as a director of recycling and waste management company Leo Group, despite his ministerial role having given him influence over local council bin collections.
Register for free to continue reading
Registration is a free and easy way to support our truly independent journalism
By registering, you will also enjoy limited access to Premium articles, exclusive newsletters, commenting, and virtual events with our leading journalists
Already have an account? sign in
Register for free to continue reading
Registration is a free and easy way to support our truly independent journalism
By registering, you will also enjoy limited access to Premium articles, exclusive newsletters, commenting, and virtual events with our leading journalists
Already have an account? sign in
Join our new commenting forum
Join thought-provoking conversations, follow other Independent readers and see their replies