Labour demands action as figures suggest families facing almost £400 annual rise in petrol
Party also calls on government to halt national insurance tax hike this spring as cost of living surges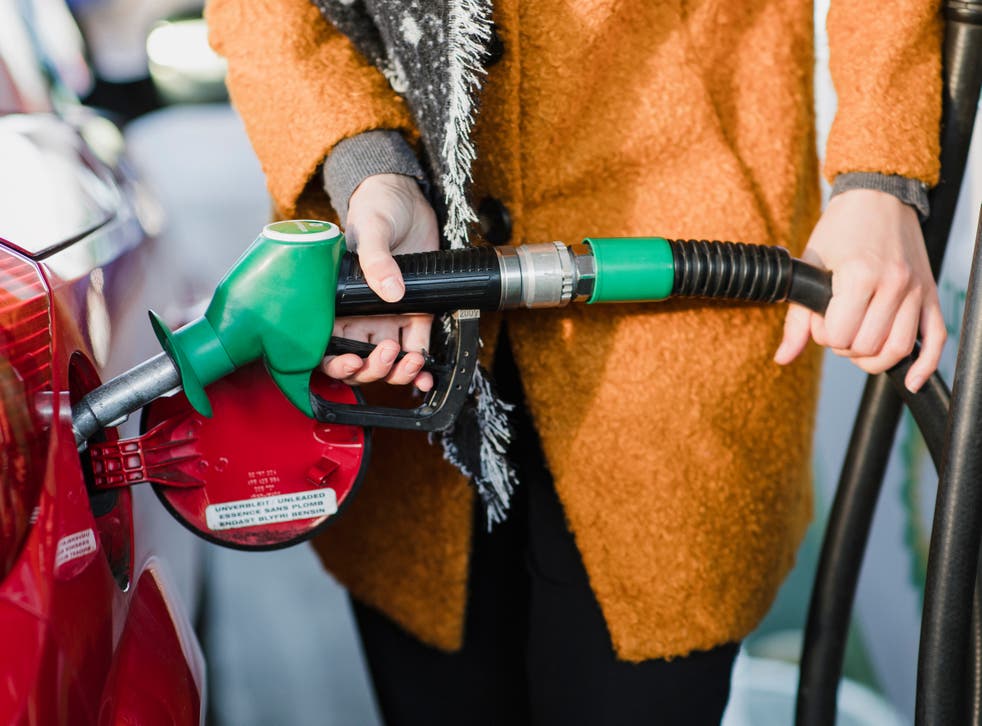 Labour is calling on the government to act over the "spiralling cost-of-living crisis" as figures suggest families face a near £400 annual rise in the cost of petrol.
The party said its analysis of official statistics found the average family is facing a yearly rise of £386 on the cost of petrol.
The total was calculated by taking the increase in petrol prices over the past year and an average for the number of cars owned by families across the country, as well as how far they travel.
Labour found the cost of a litre of unleaded petrol increased by 38p from March 2021 to March 2022, and the average family has 1.2 cars and travels 8,040 miles in a year.
The record rise comes as 25 million Brits are also set to be hit with a tax hike this spring, which will cost the average worker £255 a year.
Labour reiterated its call for the government to halt the national insurance increase and back a one-off windfall tax on the soaring profits of oil and gas producers to help households through the crisis with up to £600 in support.
Louise Haigh, Labour's shadow transport secretary, said: "This is a savage extra cost for millions of working people.
"The Conservatives could help working people being hit hard by soaring prices – instead they've rejected the choice of a one-off windfall tax on oil and gas producers raking in billions.
"And to add insult to injury, within weeks they want to clobber families with a huge tax hike.
"Labour would put working people first. Our plan would help households through this crisis with up to £600 cut off energy bills, funded by one-off windfall tax on the booming profits of oil and gas producers.
"And we would turbocharge our transition to clean transport so never again are the British people left so exposed to unstable foreign oil."
Last month, chancellor Rishi Sunak announced plans for an energy rebate loan, giving all households discounts of around £200 in October, which is then to be repaid over five years.
But the national insurance hike is expected to wipe out the loan.
Shadow chancellor Rachel Reeves told the Daily Mirror: "He's trapping us in a cycle of high taxes and low growth, with working people paying the price.
"The government has allowed the cost-of-living crisis to spiral out of control and will now make it even worse with an unfair tax hike."
UK news in pictures

Show all 50
A think tank last week warned households in Britain could be facing the sharpest decline in real incomes since the 1970s.
Real household incomes across Britain could fall by 4 per cent for working-age people in the financial year 2022 to 2023, marking the biggest squeeze since the mid-1970s, according to estimates in the Resolution Foundation's Living Standards Outlook for 2022.
The real incomes drop would represent a fall of £1,000 per household for non-pensioners – a scale of decline which would normally be associated with recessions – according to researchers.
A government spokesperson said: "The global price of crude oil has increased sharply over the past year, leading to increased petrol prices across the world, not just in the UK.
"But we will do everything we can to mitigate that and to help the people of this country.
"The £12bn in support that we've already announced to help with the cost of living includes a freeze on fuel duty for the twelfth year in a row – the longest sustained freeze in British history."
Register for free to continue reading
Registration is a free and easy way to support our truly independent journalism
By registering, you will also enjoy limited access to Premium articles, exclusive newsletters, commenting, and virtual events with our leading journalists
Already have an account? sign in
Register for free to continue reading
Registration is a free and easy way to support our truly independent journalism
By registering, you will also enjoy limited access to Premium articles, exclusive newsletters, commenting, and virtual events with our leading journalists
Already have an account? sign in
Join our new commenting forum
Join thought-provoking conversations, follow other Independent readers and see their replies