Labour centrists execute secret plan to win conference vote against Jeremy Corbyn
Exclusive: Officials and MPs worked for months behind the scenes to ensure decision-making delegates sent to Liverpool were not from the party's hard-left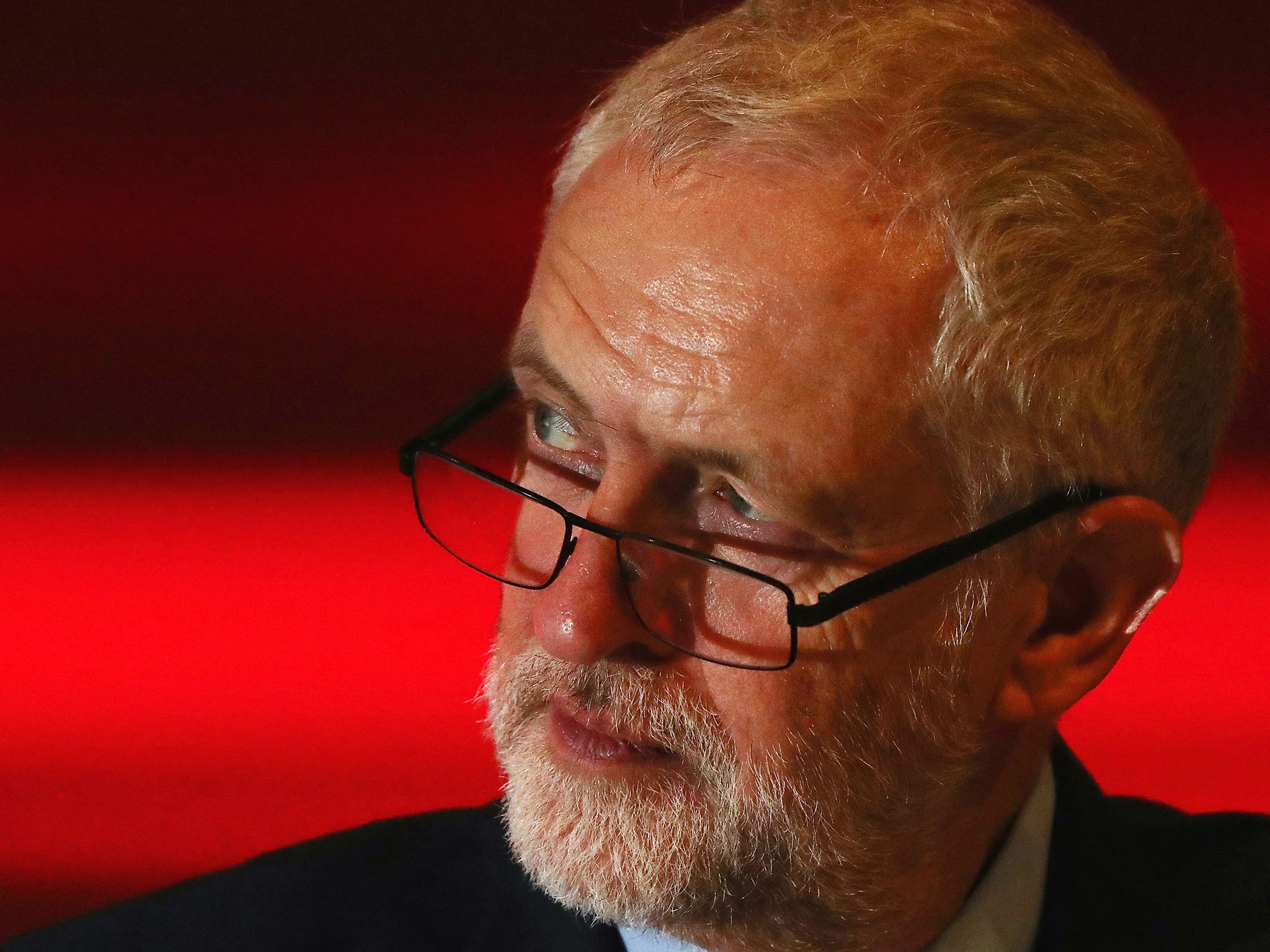 Jeremy Corbyn has been outflanked by Labour centrists who worked for months behind the scenes to ensure they could win key conference battles, The Independent can reveal.
A group of MPs and key officials oversaw a drive to make certain that decision-making delegates sent to Labour conference in Liverpool were centrist rather than from the party's hard left.
Their efforts proved a success today when the delegates passed a motion to hand seats on the party's all-important ruling executive to figures likely to oppose an increase in Corbynite influence.
The result now leaves the balance of power on Labour's National Executive Committee on a knife-edge, just as the body becomes central to the struggle for the party's future.
The mood in Liverpool for many Labour centrists was sullen after the leader's emphatic victory over Owen Smith, delivered by an army of new supporters including the Corbyn-backing Momentum activist group.
The newly empowered leader had also rebuffed attempts to push him into accepting a plan to let MPs, most of whom refused to back him in a vote of confidence, choose his Shadow Cabinet.
But Momentum activists celebrating his win outside Labour's official conference were unaware of centrist moves to promote moderate delegates that had started months before their leader's victory.
One MP said the drive became more critical as it became clear Mr Corbyn would be re-elected. The MP said: "It was all pretty well organised. The parliamentary party had an MP who acted as a sort of sergeant major, keeping an eye on the delegates that all the MPs' constituency parties were choosing to come to conference.
"There was an effort between people to encourage the adoption of delegates that were moderate.
Jeremy Corbyn: One year as Labour leader
"For constituency parties that had no MP, a similar job was done by people within the Labour structure. It started months ago."
Another party insider said that preventing hard-left delegates was made easier because in many seats, even those experiencing an influx of new Corbyn-supporters, it is still the Labour members who predate the current leader's reign who are most active.
The insider said: "A fair number of the new-joiners, people in Momentum and so on, are 'clicktivists', happier online rather than on the streets knocking on doors or at meetings going through technical stuff.
"It's not the same everywhere, of course, but it is like that in enough places to have an effect on which delegates are chosen."
Another key figure in the drive said: "Basically colleagues had meetings, and encouraged people to select delegates and also got the support of good delegates.
"It was even done in a lot of places that have in previous times had problems with the hard left. But our people knew what to do to legitimately encourage good delegates."
The figure said that meetings were organised offering advice to helpful delegates and information on what to expect at conference.
Labour leadership contest: Jeremy Corbyn vs Owen Smith
Show all 8
He added: "Momentum have talked themselves up. It serves the media narrative nicely that there is some sort of unstoppable herd trampling across the political plains, and of course it suits Momentum.
"But in a lot of places they are being beaten. In others they are being slowed down."
Just before the start of conference, centrists managed to push a package of constitutional reforms through the NEC, including giving two additional seats on the executive body to Labour politicians from the Scottish parliament and Welsh Assembly.
The seats would be selected by the Labour leaders in the two devolved nations, who have clashed with Mr Corbyn, making it likely they would stymie any attempts to increase his power.
But once passed by the NEC it fell to the delegates on the conference floor to take a final decision on the whole package.
Corbyn-backers on the NEC made several attempts to get the final conference vote delayed, but failed while simultaneously fighting off the plan authored by deputy leader Tom Watson to allow MPs to elect Mr Corbyn's shadow cabinet.
Among those publicly calling for him to implement the frontbench-elections proposal were Chuka Umunna, Yvette Cooper, John Healey and Chris Leslie.
But while Mr Corbyn's supporters on the NEC managed to all but kill off the Watson plan, the proposal creating the Scottish and Welsh NEC seats went forward to the conference floor.
This morning as delegates arrived at the centre they were passed leaflets by the centrist group Labour First, telling them exactly when the critical vote would take place and encouraging them to back the reforms.
It warned: "Delegates need to make sure they are in the hall right at the start of today's conference session at 9.30am to oppose any attempt by the hard left to 'reference back' [the decision].
"The hard left want to pick apart the package of rule changes for partisan reasons and are trying to overturn the [decision] to take the package as a whole."
The vote was passed on Tuesday afternoon, leading one long-serving MP to say: "Hopefully it will help keep things in balance."
Join our commenting forum
Join thought-provoking conversations, follow other Independent readers and see their replies