Labour hits seven year low in new poll after by-election drop from second to fourth place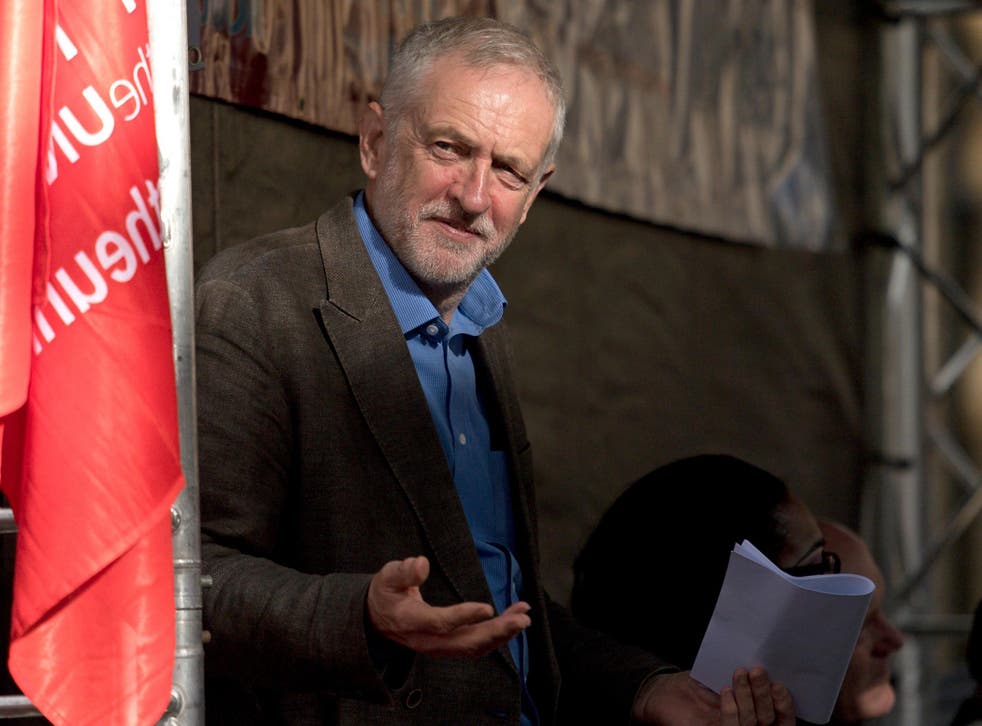 A poll has placed Labour at its lowest point in seven years, just hours after the party was beaten into fourth place by Ukip and the Liberal Democrats in a by-election.
The YouGov survey put Labour on 25 per cent, 17 points behind Theresa May's Tories, while Jeremy Corbyn was also behind the Conservative leader in who people think would make the best Prime Minister.
Earlier today a veteran Labour MP warned that the party is heading for "electoral disaster" unless its leadership shakes off its "bunker mentality" following the result in the Sleaford and North Hykeham by-election.
The voting intention figures from YouGov put the Conservatives on 42 per cent, up from 39 per cent last week, and Labour on 25 per cent, down from 27 per cent.
It is Labour's worst showing since September 2009, when Gordon Brown was Prime Minister. Meanwhile, the Lib Dems gained two points to hit 11 per cent, and Ukip lost two points, landing on 12 per cent.
Asked who would make a better Prime Minister in the survey, conducted on December 4 and 5, 40 per cent said Ms May, 16 per cent said Mr Corbyn and 35 per cent said they did not know.
It is the first YouGov voting intention survey since the Richmond Park by-election which saw the Lib Dems push Zac Goldsmith out of office, but it also comes on the morning that the Conservatives retained their seat in Sleaford.
Conservatives win Sleaford by-election
As expected, the Tories held the seat by a comfortable majority, seeing off a challenge from Ukip, who celebrated second place but saw their share of the vote drop by 2.2 per cent to 13.5 per cent.
But Labour suffered a seven per cent slump in its vote to finish behind Ukip and the Lib Dems in a constituency where it came second in last year's general election.
Labour's Walsall North MP David Winnick pointed the finger of blame at the party's leadership for what he branded an "appalling" showing in the Lincolnshire seat.
He said: "Even if one takes into account that the by-election turnout was considerably lower than in the general election, it was an appalling result for Labour.
Dave Brown on Jeremy Corbyn

Show all 12
"If we were to continue in this way then the indications are 2020 will be an electoral disaster and the possibility of a Labour government very remote indeed.
"The sort of bunker mentality that seems to exist at the moment at the highest levels of the party needs to recognise what is happening in the outside world."
But senior Labour MP Vernon Coaker, who quit Mr Corbyn's shadow cabinet earlier this year, claimed the focus on Brexit had damaged Labour candidate Jim Clarke's chances.
He said: "Clearly for us, this was not the result we might have hoped for.
"The challenge for us was because of Brexit. Everything was about Brexit. The messages about the A&E, the NHS, the messages about infrastructure, all of that got lost to an extent in the swirl around Brexit."
Join our new commenting forum
Join thought-provoking conversations, follow other Independent readers and see their replies