Labour promise welfare changes with emphasis on contributory principle
Shadow ministers Liam Byrne and Harriet Harman says 'work should pay'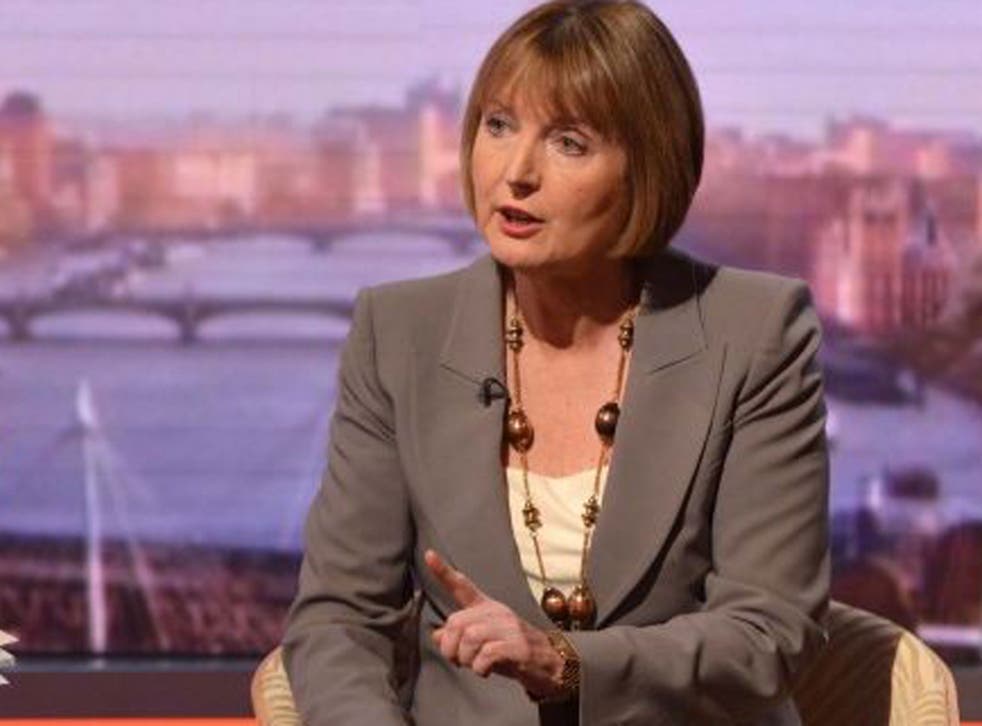 Labour has given some indication of how state benefits would be run if they were to win the general election in 2015, offering incentives to people who "contribute to their community" and promising a change to the status quo under which people "feel they pay an awful lot more in than they ever get back."
The party's shadow work and pensions secretary, Liam Byrne, wrote in the Observer: "Instead of seeking to divide people, we want to ensure everyone plays their part so we can rebuild Britain together.
"There are lots of people right now who feel they pay an awful lot more in than they ever get back.
"That should change. We should start by letting councils give priority in social housing allocations to those who work and contribute to their community."
And the party's deputy leader Harriet Harman also mooted a stronger emphasis on the contributory principle, telling the BBC's Andrew Marr Show: "We're also, ahead of the general election, putting forward three principles:
"One, that work should pay; secondly, that there should be an obligation to take work; and thirdly, that there should be support through a contributory principle for people putting into the system as well as taking out."
Asked if there should be a cap on the number of children the state would support through benefits Ms Harman said: "I don't think that the state should be dictating family size but I do think that the state should support children.
"Rather than trying to encourage women to have children or discourage them from having children, I think its important to actually support children who are born into a family. But also to make sure women and men are in a position to make proper choices about their families."
Since electing Ed Miliband as leader in 2010, Labour has been criticised for opposing coalition government policy without outlining what they would do in office.
The welfare topic has been yanked onto the political agenda by the quick-fire series of changes to tax and benefits throughout April, including the introduction of the universal credit and the so-called 'bedroom tax'.
And yesterday the personal allowance - the amount under which no one pays any tax - rose to £9,440 while the top rate of tax - over which people pay 45 per cent tax - fell to £41,450.
The case of unemployed Mick Philpott, jailed on Thursday for the manslaughter of six of his children in a fire, fanned the flames. It led some politicians, including the Chancellor of the Exchequer George Osborne, to suggest the tragedy strengthened the case for further reforms of the welfare system.
Philpott, who had 17 children, received thousands of pounds a year in child benefit, as well as the income support and wages paid to his wife and mistress.
Osborne told the BBC: "The courts are responsible for sentencing, but I think there is a question for government and for society about the welfare state and the taxpayers who pay for the welfare state, subsidising lifestyles like that."
The Prime Minister David Cameron - who defended Osborne's comments - told the Sun the welfare system had lost its way and benefits had become a "lifestyle choice" for some - causing resentment.
He insisted it was "crazy" that certain claimants could have a bigger income on benefits than if they had a job.
"So this month we are making some big changes," he added.
"They are changes that have a simple principle at their heart: we are restoring the fairness that should lie at the very heart of our tax and welfare systems."
Join our new commenting forum
Join thought-provoking conversations, follow other Independent readers and see their replies