Rape and serious sexual assault cases should be fast-tracked through courts, Labour says
Convictions in rape cases fell to a record low in England and Wales last year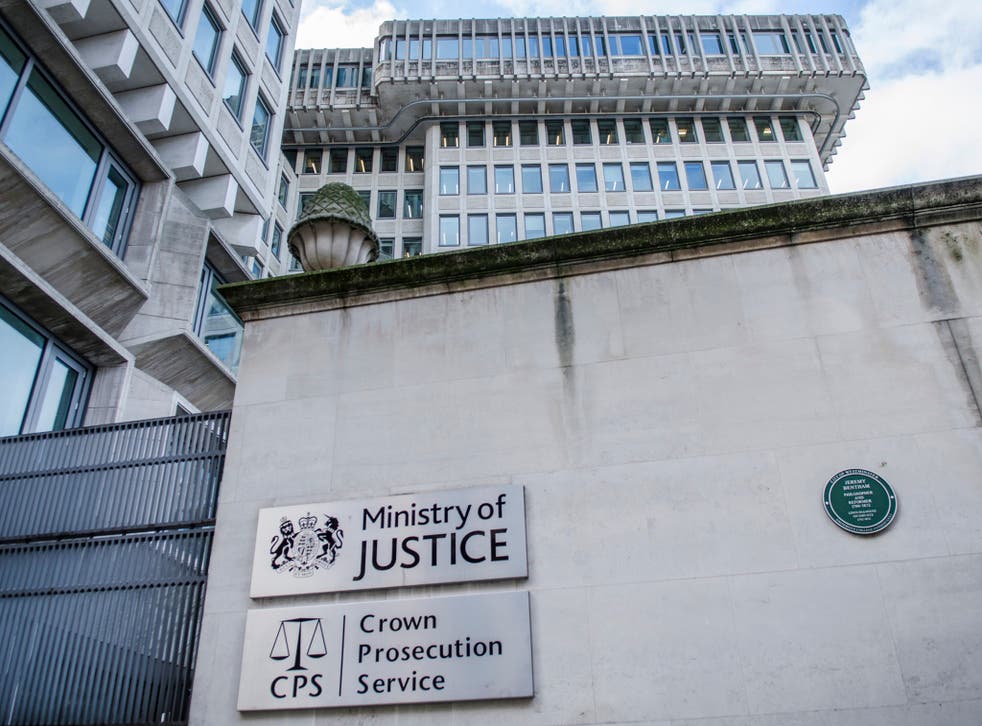 Rape and serious sexual assault cases should be fast-tracked through the criminal justice system, the Labour Party has said.
The party has unveiled a package of reforms designed to tackle the fact that rape prosecution is at its lowest level on record, after what it said was a decade of Conservative failure for victims.
Labour said: "It has been more than two years since the government announced its end-to-end rape review but there has been no action".
Among the suggested measures in its survivors' support plan is the offer of free, independent legal advice and representation as well as the appointment of a minister for survivors of rape and sexual violence.
The party set up its own task force for the review, including shadow solicitor general Ellie Reeves, shadow victims minister Peter Kyle, shadow minister for domestic violence and safeguarding Jess Phillips, and shadow public health minister Alex Norris, following the delay of the government's own rape review.
Read more
Convictions in rape cases fell to a record low in England and Wales last year with just 1,439 suspects in rape cases convicted in 2019-20, according to Crown Prosecution Service (CPS) data.
This downward trend coincided with the tripling of reports of rape in the period from 2013 to March 2020, with 55,130 cases recorded by the police.
With the crown courts backlog standing at more than 56,000 cases as of 24 January 2021, and victims being asked to wait up to four years to get to court, Labour is urging the CPS to prioritise rape and sexual violence cases.
A spokesperson said: "Victims of rape are being left years to get to trial, left in a legal limbo while awaiting justice.
"Following the successful introduction of the interim charging protocol for domestic violence victims during the pandemic, Labour is calling for the introduction of an interim charging protocol for rape and serious sexual offences cases."
Labour's call comes after The Independent reported exclusively that the CPS had promised to increase prosecutions for crimes of violence against women. The service has launched a new strategy to close the gap between offences reported and cases getting to court.
A spokesperson said: "We are committed to making real, lasting improvements to how these horrific offences are handled, so that every victim will feel able to come forward with confidence that their complaint will be fully investigated and, where the evidence supports, charged and prosecuted."
The decline in both rape and domestic abuse convictions has led to widespread concern that the lack of convictions could be decriminalising male violence against women.
In her first annual report since taking up the role as victims' commissioner for England and Wales, Dame Vera Baird QC said: "In effect, what we are witnessing is the decriminalisation of rape. In doing so, we are failing to give justice to thousands of complainants."
Labour is proposing that sex crime prosecution work becomes a "designated … named permanent specialism" in the CPS "with recruitment based on the specific knowledge and skills needed".
It also wants all victims of rape and sexual offences to be allowed to have their evidence recorded and cross-examined before the trial under the so-called section 28 process.
Labour said: "This would ensure that victims can give their evidence as soon as possible, improving the accuracy of their testimony, relieving some of the stress and anxiety caused while awaiting a trial, and allowing them to pursue pre-trial counselling.
"Seventy-seven crown courts in England and Wales currently already have the equipment and facilities to support section 28 hearings, so we do not believe there would be any financial implications."
The package also suggests pre- and post-trial support in the form of free and independent legal advice and representation for victims as well as improved training for professionals around myths and stereotypes.
"Many practitioners across the criminal justice system do not fully understand how trauma might affect how the victim may present or communicate," the review said.
UK news in pictures

Show all 50
The party is recommending specialised sex crime units are created in every police force in England and Wales. It said that currently, victims in England and Wales often rely on charities if they need help understanding rules around their rights.
As part of this specialised service, Labour suggests giving victims access to counselling, advice and ongoing support before a trial, which "will help to protect the mental health of the individual as well as reduce the pre-trial dropout rate".
The proposed position of minister for survivors of rape and sexual violence would involve investigating and tackling the root causes of delays in the system while acting as a champion for victims.
This ministerial oversight would carry a commitment to a "cross departmental approach involving Justice, Home Office, the attorney general's office, and public health departments".
Ellie Reeves, the shadow solicitor general, said: "The Conservatives have let down victims on all fronts. A decade of failure has weakened the foundations of our criminal justice system, leading to a near-total collapse in rape prosecutions and delays of years getting to trial."
The shadow solicitor general added that "many survivors feel the system is working against them, not for them, and that is completely the wrong way round".
Join our new commenting forum
Join thought-provoking conversations, follow other Independent readers and see their replies