Labour demands review into grouse shooting over environmental damage concerns
Call coincides with start of annual four-month-long grouse shooting season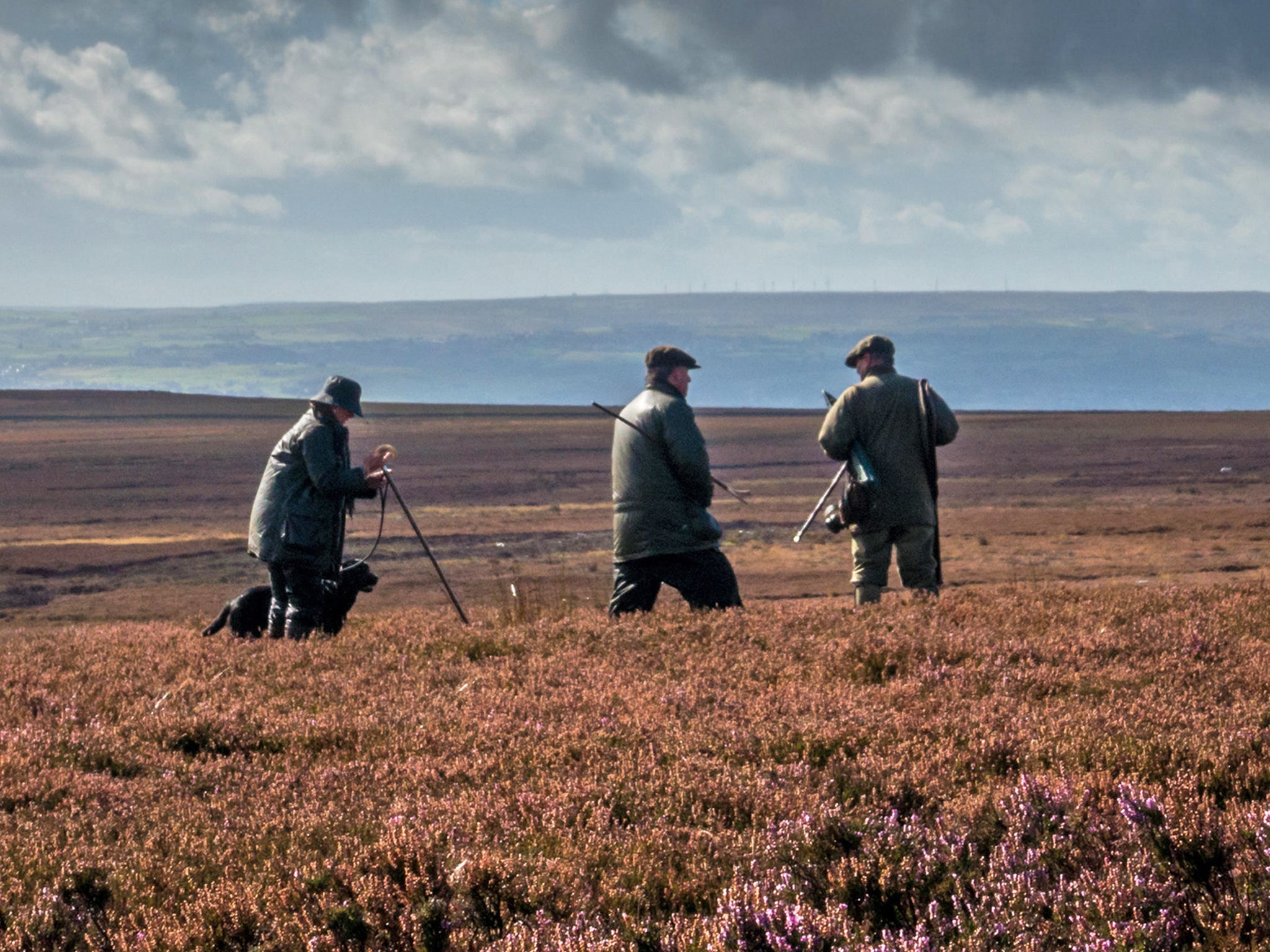 Labour has demanded an immediate review into grouse shooting amid fears the practice is causing substantial environmental damage.
The call coincides with the start of the annual four-month-long grouse shooting season on Monday – referred to as the "Glorious Twelfth", or "Inglorious Twelfth" by animal rights activists.
An estimated 700,000 grouse are shot in the UK each year, and the League Against Cruel Sports charity describes it as a "massacre" of the animal.
Labour claims alternatives to the practice, such as simulated shooting and wildlife tourism, could replace driven grouse shooting in Britain.
The party makes clear today that if it wins power at the next general election, it will launch its own review into the practice, considering the alternatives, and examine the economic and environmental effects, if the Conservatives fail to do so.
Due to the land where grouse shooting occurs being drained and dried out beforehand, Labour said the process "exacerbates climate change by destroying plant life and peat moors that would otherwise absorb and capture carbon dioxide emissions".
"Moors are often also burned to ready them for shooting, increasing the likelihood of both wildfires and flooding, emitting further carbon emissions and dramatically reducing their capacity to capture carbon in the future," it added.
Labour's shadow environment secretary, Sue Hayman, said the demand for a review will be included in Labour's "Animal Welfare" manifesto – due to be launched later this month.
"The cost of grouse shooting on our environment and wildlife needs to be properly weighed up against the benefit of land owners profiting from shooting parties," she said.
Ms Hayman added: "For too long the Tories have bent the knee to land owners and it's our environment and our people who pay the price.
"There are viable alternatives to grouse shooting such as stimulated shooting and wildlife tourism. The time has come for a proper review into this practice."
Last month, TV presenter Chris Packham claimed hundreds of thousands of animals, including foxes and weasels were being legally killed to protect grouse moors in Britain.
But the British Association for Shooting and Conservation, alongside a series of organisations in Scotland, issued a joint statement on Sunday, claiming the grouse shooting season "marks the culmination of a year-round effort in Scotland's most remote hills and glens to manage land for a wide-range of social, economic and environmental benefits".
They added: "This season, more than any other, has been accompanied by frenetic activity from anti-grouse moor campaigners seeking to tarnish the vital role grouse moors play in supporting our rural communities.
"We appeal to politicians from all parties to recognise the contribution that grouse moors make at a time when the Scottish government's review of moorland management should soon be published.
"The last 20 years has seen a significant culture change in grouse moor management, and our organisations remain determined to stamp out the remaining incidents of raptor persecution which have already fallen to their lowest recorded levels according to official statistics."
Join our commenting forum
Join thought-provoking conversations, follow other Independent readers and see their replies