Labour could tax the 'rich' earning more than £70,000 to pay for public services, says John McDonnell
The shadow Chancellor indicated those earning the amount are 'roughly defined' as rich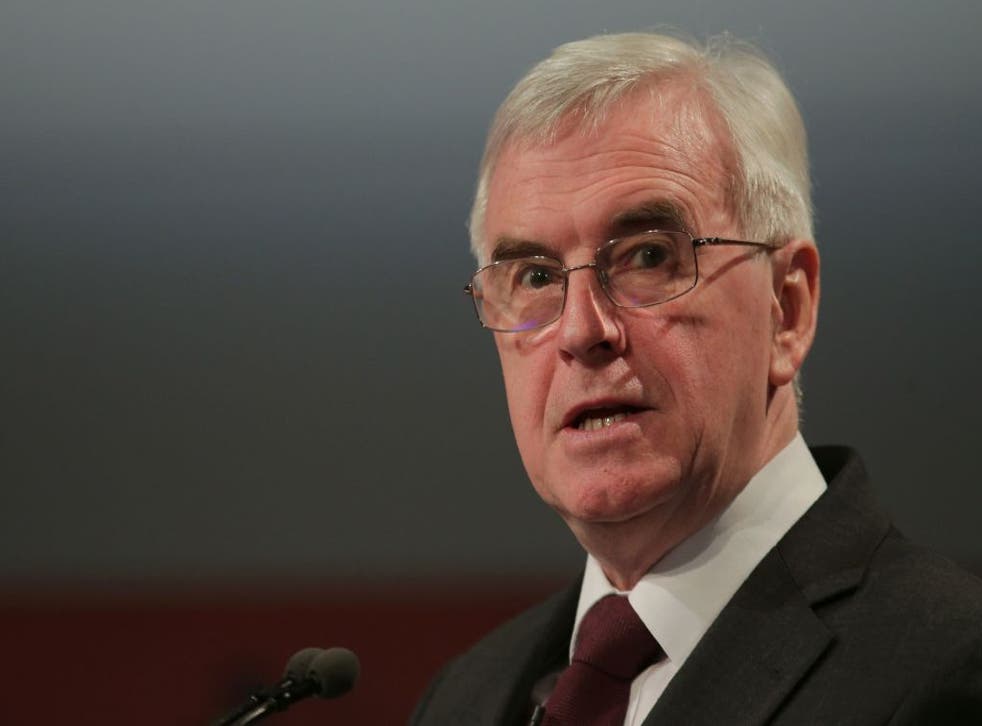 Labour could hit "rich" people paid more than £70,000 with higher taxes to raise money for cash-strapped public services.
The shadow Chancellor has said such individuals are "roughly defined" as being able to contribute a greater amount.
John McDonnell said exact proposals would be cemented in the coming weeks, but Labour would ensure both "corporations and the rich" would pay more as part of a fairer tax system to cover the cost of increased investment in the NHS, schools and other services.
It comes as the country prepares yet again to go to the polls after Theresa May called for a general election. Parliament approved the plan on Wednesday by a margin of 509 votes.
Mr McDonnell said: "We will be looking to see how we ensure a fair taxation system and, to be frank, what we'll be doing is we'll be looking to the corporations and the rich to pay their share.
"You look at what's happening in this country at the moment and you see that the burden in terms of the tax take has fallen on middle and low earners … below the higher tax bands."
Speaking on BBC Radio 4's Today programme, he added: "We believe we are talking about the rich, will be above 70,000 to 80,000 a year, and that's roughly defined as what people feel is an earning, whereby people feel they can pay more."
As well as those making the amount of money in the private sector, the figure could mean some mid-to-senior-ranking civil servants and managers in the public sector paying more.
The shadow Chancellor also confirmed Labour would effectively cap top pay by setting a maximum pay ratio for chief executives "in relation to their workers".
Mr McDonnell said Labour would go into the campaign promising to maintain some access to the EU's single market while maximising the benefits the UK currently enjoys as part of the bloc's customs union.
He said a future Labour government would seek "a managed and fair immigration system that takes into account the needs of our economy".
A Labour spokesperson later said: "We will be laying out our policies on taxation in detail in our manifesto in the coming weeks.
"Labour believes in a fair tax system, and is opposed to the £70bn in Tory tax giveaways to the super-rich and big corporations."
Register for free to continue reading
Registration is a free and easy way to support our truly independent journalism
By registering, you will also enjoy limited access to Premium articles, exclusive newsletters, commenting, and virtual events with our leading journalists
Already have an account? sign in
Join our new commenting forum
Join thought-provoking conversations, follow other Independent readers and see their replies