Labour's Chris Bryant calls for clampdown on exploitation of migrant workers
Chris Bryant delivers diluted version of his leaked speech, taking care not to offend Tesco or Next following row at weekend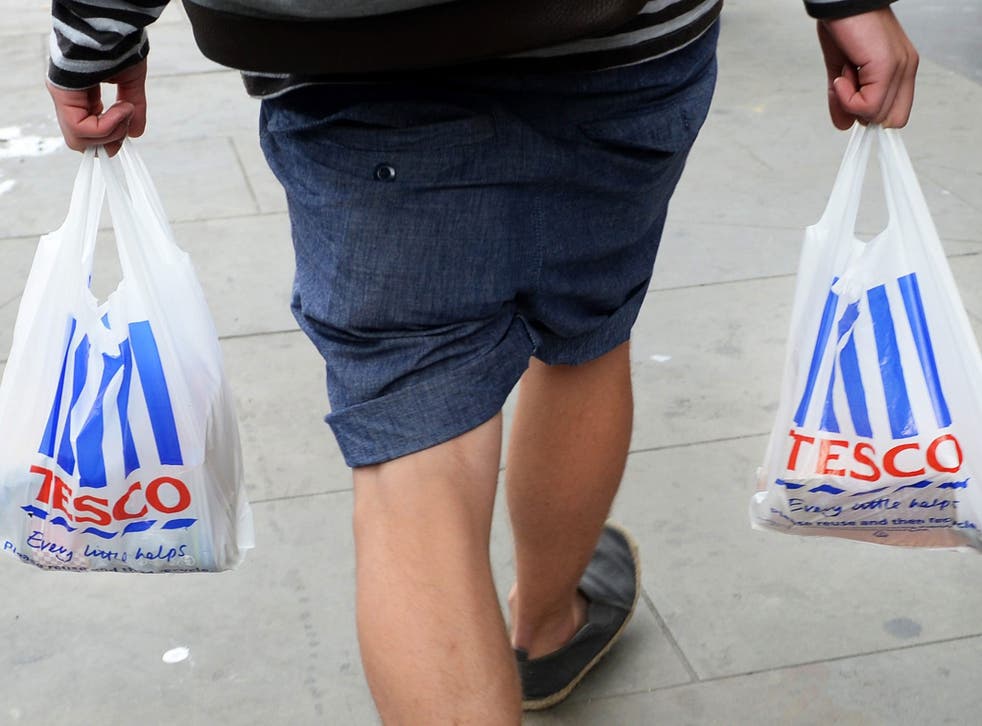 Labour has called for a clampdown on "unscrupulous" employers who reduce costs by exploiting migrant workers from Eastern Europe, cutting British workers out of the competition for jobs.
The call by the shadow Immigration minister Chris Bryant had echoes of Gordon Brown's ill-fated promise of "British jobs for British workers" – although Mr Bryant was careful to pitch his comments in a way that could not be interpreted as an attack on Eastern Europeans who are prepared to work for low pay.
He promised that a Labour government would hand over to local government the power to enforce minimum wage legislation, and double the fines for employers who knowingly hire illegal immigrants. He also promised a mandatory register of commercial landlords, to prevent employers from making migrant workers on short-term contracts live in overcrowded sub-standard accommodation.
His remarks were a recognition that Labour has appeared at times to ignore the fears of Britons about the impact of migrant labour at a time of high unemployment. He said that the Labour government was wrong not to limit immigration when Poland and nine other mostly ex-communist states joined the EU in 2004.
But his message was overshadowed by inaccurate comments about the supermarket chain Tesco in a version of the speech that was leaked prior to a Sunday newspaper, prior to delivery.
In that version, Mr Bryant was reportedly going to say that when Tesco opened a new distribution centre, staff at the old centre were told that "they could only move to the new centre if they took a cut in pay. The result? A large percentage of the staff at the new centre are from [the] Eastern bloc."
When he came to deliver the speech, his comments about Tesco were more guarded. He said: "Even good British companies are affected by the impact of low-skilled migrant workers. Take Tesco, a good employer and an important source of jobs in Britain and an important source of jobs in Britain. They take on young people, operate apprenticeships and training schemes and often employ unemployed or disabled staff through Jobcentres.
"Yet when a distribution centre was moved to a new location, existing staff said they would have lost out from the transfer, and the result was a higher proportion of staff at the new site from [Eastern European] countries taking part of the jobs. Tesco are clear that they have tried to recruit locally, and I hope they can provide more reassurance for their existing staff, but the fact that staff are raising concerns shows how sensitive the issue had become."
The leaked version of the speech also located the distribution centre in Kent, when it is in fact in Essex.
Mr Bryant's speech also criticised another major employer. He said: "Next plc recruited extra temporary staff for their South Elmsall warehouse for the summer sale, last year and this year. Now South Elmsall is in a region with 9 per cent unemployment, and 23.8 per cent youth unemployment, yet several hundred people were recruited directly from Poland. The recruitment agency Next used, called Flame, has its website entirely in Polish."
Next, he added "say that they have tried to recruit locally." But employers condemned the suggestion that they should change their recruitment practices to favour British workers.
"Discriminating in any way against EU migrant labour would not only be illegal and entirely contrary to all the principles of the free market, but would damage Britain's growth prospects," Simon Walker, head of the Institute of Directors, said.
Kevin Green, of the Recruitment and Employment Confederation, added: "Some companies may look to overseas staff to fill the positions that they have advertised and cannot fill in the UK, which is a legitimate practice and does not discriminate against UK workers."
Register for free to continue reading
Registration is a free and easy way to support our truly independent journalism
By registering, you will also enjoy limited access to Premium articles, exclusive newsletters, commenting, and virtual events with our leading journalists
Already have an account? sign in
Register for free to continue reading
Registration is a free and easy way to support our truly independent journalism
By registering, you will also enjoy limited access to Premium articles, exclusive newsletters, commenting, and virtual events with our leading journalists
Already have an account? sign in
Join our new commenting forum
Join thought-provoking conversations, follow other Independent readers and see their replies