Labour's two biggest union paymasters launch stinging attack on Ed Miliband and Ed Balls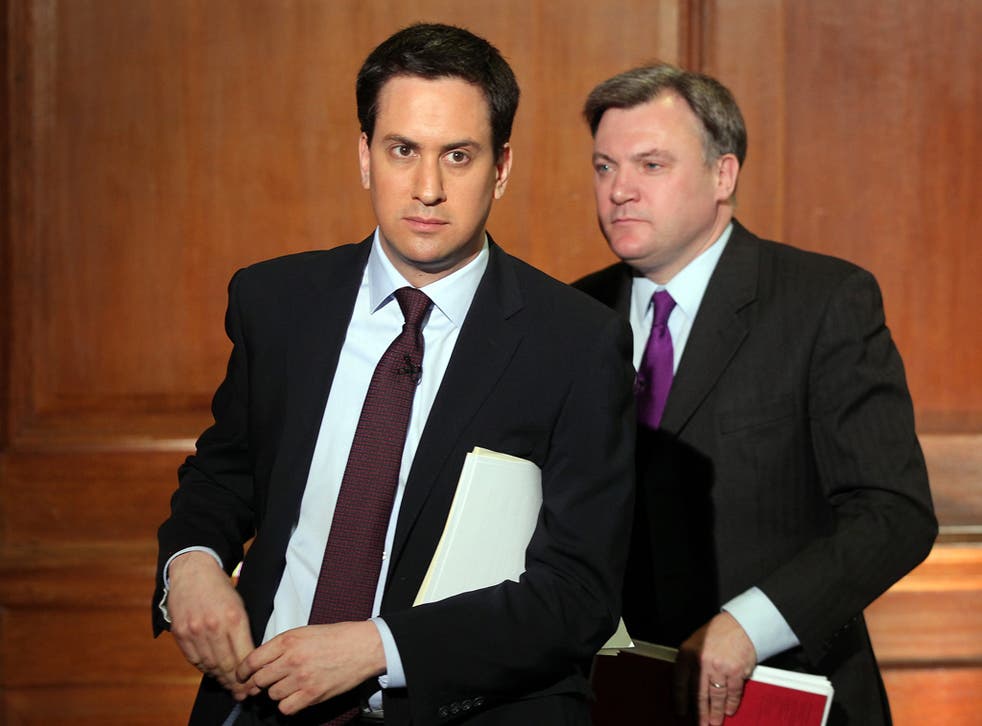 Labour's two biggest union paymasters today launched a stinging attack on the party's leadership for failing to stand up for poorly paid public sector workers and not providing a "radical alternative" to the Tories.
In speeches ahead of Ed Balls' keynote address to the Labour Conference in Manchester, Dave Prentis, the general secretary of Unison and Len McCluskey of Unite attacked the Shadow Chancellor for backing the Government's public sector pay freeze.
Mr McCluskey said there should be no "false choice" between jobs or wages and was given a standing ovation by Labour supporters as he called on Mr Miliband to "come out of the shadows" and embrace a "radical alternative" to the Coalition.
"Low wages paid by big companies depress demand and jobs, and we end up with the taxpayer subsidising poverty pay," he said.
"So I say to Ed, a public spending squeeze while the City continues to let rip is simply not acceptable.
"Asking the poorest for further sacrifices for a crisis they did not cause is the road to political ruin and defeat at the next election.
"It is time for Labour to once and for all turn its back on the neo-liberalism of the past. Reject the siren voices from those whose policies and philosophy have been discredited, and embrace the radical alternative the country wants, which is the only way - the only way Labour will return to power."
In an interview ahead of his speech to the conference Mr Prentis, said he was deeply unhappy that Mr Balls and Mr Miliband had backed the public sector wage freeze.
"We will be saying to people within our party that if you actually believe that holding down pay will lead to more jobs, you're wrong – you're wrong morally and you're wrong economically.
"What we need is an agenda for growth, we need people to get decent pay, fair pay; we need more jobs in our public services to grow the economy."
He added: "We are not going to fall for those tired arguments of giving choices to trade unions that we can't accept. We know what is right. We deal with our people every day of the week."
Mr Miliband and Mr Balls face a rough ride on the first full day of the party's conference as delegates debate the prolonged pay freezes introduced by the coalition government and endorsed by Labour.
However privately they will not be unhappy by the union attacks – as it counters Tory attacks that Labour is in the pocket of the unions who still provide the vast majority of party funding.
In an interview ahead of his speech to the conference later today Mr Balls said Labour had no plans to change its position on the pay freeze.
"If people see some trade union leaders having a go at me because I am saying we have got to be disciplined on spending, tough on pay, put jobs first, rebuild this country and kick-start our recovery for the future, I think most people would say that's what we'd expect from the Labour leadership and that's what we are going to deliver," he said.
"It's not my job as shadow chancellor to make everybody happy. My job is to make sure that we've got strong, credible policies which add up and make sense and are costed.
"I can't come along and say we can make spending and tax commitments now for 2015 – that would be irresponsible.
"If people see some trade union leaders having a go at me because I am saying we have got to be disciplined on spending, tough on pay, put jobs first, rebuild this country and kick-start our recovery for the future, I think most people would say that's what we'd expect from the Labour leadership and that's what we are going to deliver."
Join our new commenting forum
Join thought-provoking conversations, follow other Independent readers and see their replies