Labour announces plan to protect social housing as figures reveal 100,000 low-cost homes have had rents hiked since 2012
Exclusive: Party pledges to reverse controversial policy implemented by the Tory-Lib Dem coalition government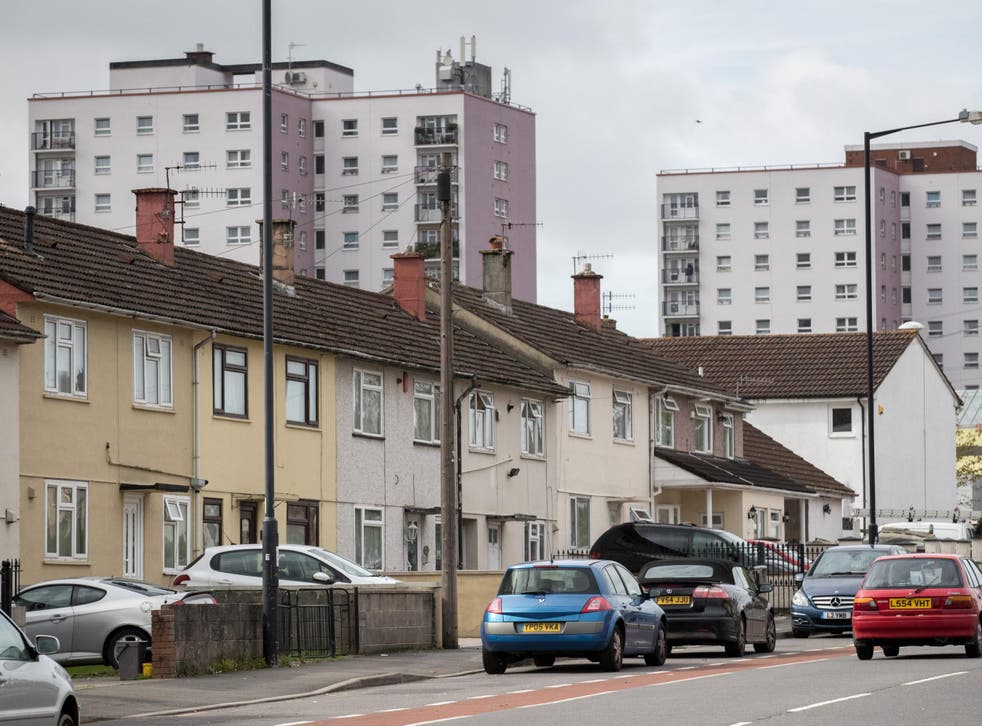 Labour has unveiled plans to stem the loss of low-cost homes as new analysis reveals more than 100,000 social homes have been converted into a more expensive type of property in the last six years alone.
The party said it would scrap a policy introduced by the Conservative-Lib Dem coalition government in 2012 that forces housing associations and local councils to raise rents by an average of 40 per cent by converting social homes into "affordable homes".
The announcement is the second to come out of Labour's review into the future of social housing, which is likely to report in the coming weeks.
It comes as analysis seen by The Independent revealed the huge loss of social homes largely as a result of a change made by the coalition.
This forced housing associations and local councils bidding for Government money to prove that they were taking steps to increase their own revenue by converting social homes into more profitable "affordable" homes.
The result has been a huge loss of the cheapest homes in recent years. Analysis of official data reveals the change has forced housing providers to convert 102,000 social homes in the six years since the change was made.
While social rents are generally around 40 per cent of market value, affordable homes can cost up to 80 per cent of market rents, prompting criticism that in many parts of country they are out of the reach of people on ordinary incomes.
Such a property in Kensington could cost up to £2,240 a month, while in Westminster the cap would be at £1,810 a month – more than the entire income of someone on an average wage.
Across England, the average social home costs around £340 a month, while the figure for an affordable home is much higher, at close to £450 a month.
The coalition made the conversion of low-cost social homes into affordable homes a key plank of its housing policy.
An official document from 2011 explaining the Government's approach said: "The conversion of existing stock to affordable rent is a crucial element in generating additional financial capacity and it is anticipated that it will be integral to the offer that providers bring forward as part of their proposals for funding new supply."
The change was made despite the Government's own impact assessment making it clear that forcing the conversion of social housing into affordable housing would result in "greater costs to Government through increases in housing benefit", although this was forecast to be offset by cuts to housing spending.
The world's least affordable cities for housing

Show all 10
At the same time as the change was made, Government funding for new social housing was ended entirely and instead diverted to fund "affordable" homes.
As a result, the number of new, Government-funded social homes has plummeted by 97 per year since 2010, with just 1,102 new homes completed last year – funded via existing programmes set up before 2010.
In a new policy announcement, Labour said it would remove the regulation that forces housing providers to turn social homes into affordable homes. The party has also committed to building 100,000 social and affordable homes per year.
John Healey MP, the Shadow Housing Secretary, told The Independent: "In the midst of an affordable housing crisis, it beggars belief that ministers are forcing social rented homes to be turned into housing at near-market rents.
"Labour will end this short-sighted and self-defeating policy which is hiking rents for tenants and loading higher housing benefit costs onto the taxpayer.
"Labour's forthcoming review into the future of social housing will set out our plan for a step-change in the delivery of genuinely affordable homes."
The forced conversion of social homes into affordable homes has resulted in more low-cost properties than the controversial Right to Buy scheme.
Although Right to Buy is often seen as the main reason for the loss of low-cost homes, almost twice as many social homes have been lost through forced conversion.
Number of social housing properties in England drops 11 per cent in one year
About 102,000 homes have been converted since 2012, while around 60,000 have been sold to tenants under Right to Buy.
Only around 50,000 new social homes have been built in that time – the vast majority funded by housing associations.
Polly Neate, Chief Executive of housing charity Shelter, said: "In the midst of a housing crisis, the last thing struggling families need is for the rent on social homes to be increased. This will leave many working families worse off, while others are forced to rely on higher levels of housing benefit to make ends meet.
"We welcome the Government's plans to encourage more building and clamp down on unfair practices by big developers, but it must also ensure we are building truly affordable homes to rent for everyone who needs them."
A Ministry of Housing, Communities and Local Government spokesperson said: "We have delivered 357,000 affordable properties since 2010 and are investing £9bn to build the affordable homes the country needs. This includes £2bn to help councils and housing associations build social rent homes where they are most needed.
"Recognising the specific needs in London, the Chancellor announced in the Spring Statement a £1.7bn share of affordable housing funding for the capital for 26,000 more homes, including properties for social rent."
Register for free to continue reading
Registration is a free and easy way to support our truly independent journalism
By registering, you will also enjoy limited access to Premium articles, exclusive newsletters, commenting, and virtual events with our leading journalists
Already have an account? sign in
Register for free to continue reading
Registration is a free and easy way to support our truly independent journalism
By registering, you will also enjoy limited access to Premium articles, exclusive newsletters, commenting, and virtual events with our leading journalists
Already have an account? sign in
Join our new commenting forum
Join thought-provoking conversations, follow other Independent readers and see their replies