Labour MP who quit under Corbyn and set up Change UK rejoins party
Keir Starmer 'delighted' to welcome back MP who stood against party in 2019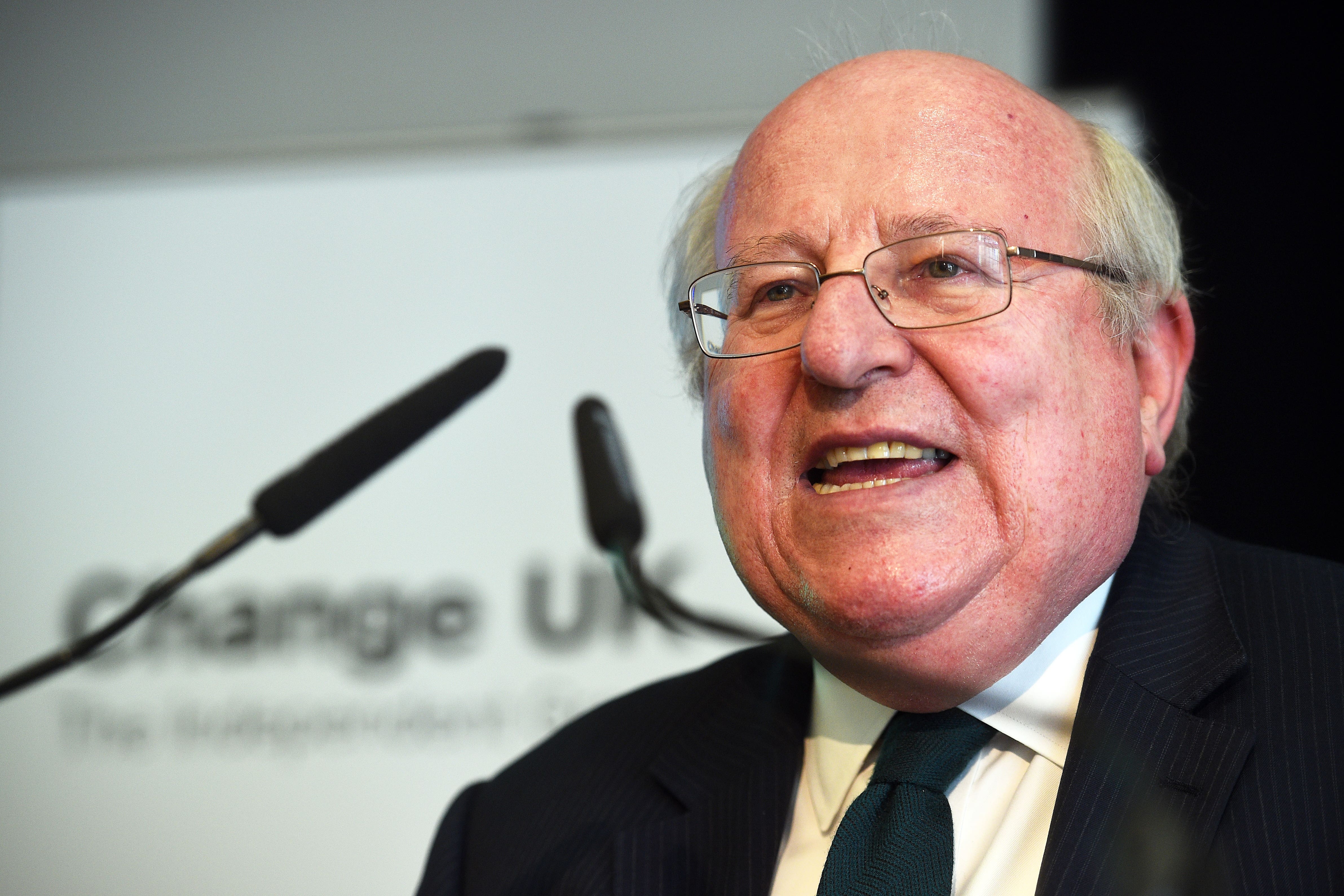 Former MP Mike Gapes has rejoined Labour after quitting under Jeremy Corbyn to form rival centrist party Change UK.
Labour leader Sir Keir Starmer said he was "delighted" to welcome Mr Gapes back, despite standing against the party at the last election.
Mr Gapes quit the party in 2019 and unsuccessfully stood against it in Ilford South at the election that year for the Independent Group for Change, which he founded alongside breakaway MPs from Labour and the Tories.
Renamed Change UK, the group of defectors failed to win any seats at the general election and dissolved in December 2019.
Writing in The Times, Mr Gapes said Sir Keir had tackled antisemitism in Labour and "relentlessly focused on making it once again a patriotic, serious party of mainstream Britain".
Sir Keir said: "Like many others, Mike turned away from the party in recent years because it no longer represented traditional Labour values. But we've changed and there's no going back."
In pointed remarks, which appeared aimed at Mr Corbyn, he said the decision was a "tribute to the hard work already done to change our party: to face the electorate, to root out antisemitism, support business, to celebrate patriotism and our Nato membership, not chastise it".
Mr Starmer added: "I know there is more to do, and I'm really pleased that Mike will be with us in this ongoing work to change our party so that we can change our country and deliver our missions for a better Britain."
Sir Keir last month barred Mr Corbyn from standing as a Labour candidate at the next general election, a move described by the left-winger as "attack on democracy".
The MP for Islington North since 1983, has been sitting as an independent since Sir Keir withdrew the Labour whip from him in October 2020 over his response to the EHRC antisemitism investigation.
Close Corbyn ally John McDonnell broke with Mr Corbyn by backing arms for Ukraine, saying the failure to provide more weapons means "the chances of the Russian invasion succeeding are significantly increased".
The return of Mr Gapes to the Labour fold follows Luciana Berger's decision to rejoin last month. She quit in 2019 after facing a torrent of antisemitic abuse.
Ms Berger – another leading figure in the Change UK project – has spoken of the warm reception that has greeted her since she returned to Labour, but she admitted the party is still "not perfect".
A recent survey found almost two in three voters want a new political party to take on the Tories and Labour, with record high distrust into the current system.
Edelman's annual trust barometer poll found 61 per cent agreed that the UK "needs a completely new type of political party to compete with the Conservatives and Labour for power".
Join our commenting forum
Join thought-provoking conversations, follow other Independent readers and see their replies