Labour mayors re-elected in Liverpool, Salford and Greater Manchester with landslide wins
It's a massive vote of confidence in the power of devolution,' says Rotheram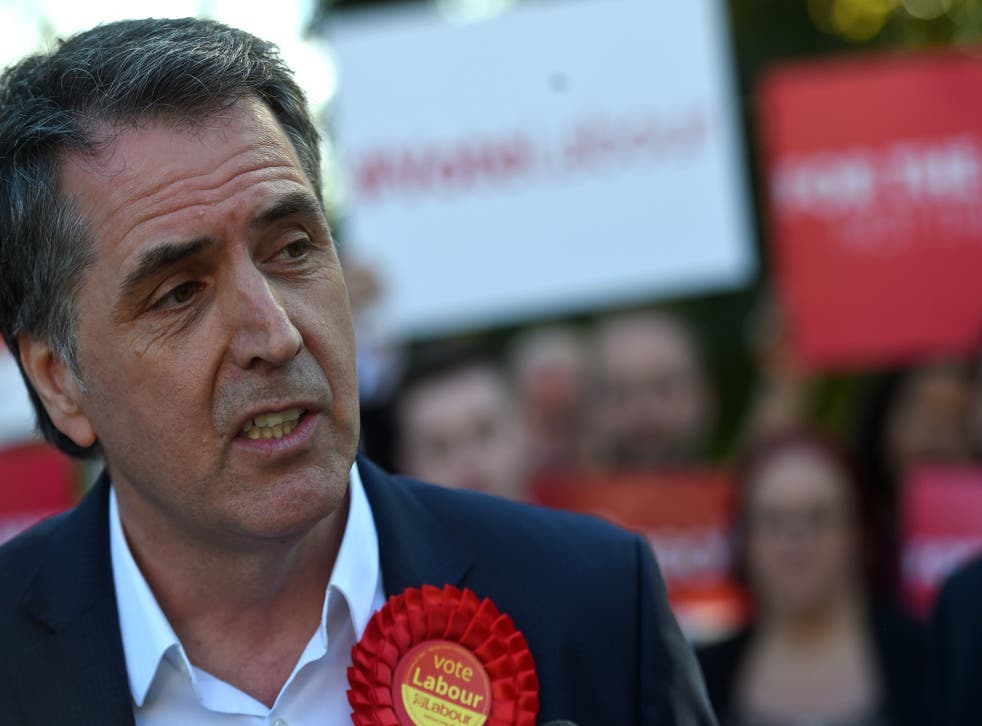 Labour's Steve Rotheram and Andy Burnham have been re-elected to serve second terms as the mayors in two major city regions, comfortably defeating their rivals in the contest with thumping victories.
Mr Rotherham, a former MP, won 198,726 votes in the Liverpool City region, compared to his closest contender in the race, the Conservative candidate Jade Marsden, who secured 66,702 votes in first preference votes.
His considerable victory, with 58 per cent of the vote share, came on a turnout just shy of 30 per cent in the region he was first elected to represent in 2017.
"It's a massive vote of confidence in the power of devolution and the work I've done so far," Mr Rotheram said. "Now the government has to back further devolution."
Mr Burnham, who ran for the Labour leadership in 2015, was re-elected for a second term for Greater Manchester mayor — increasing his vote share to 67 per cent from 63 per cent in 2017 in a landslide win.
Both Mr Burnham and Mr Rotheram clashed with Boris Johnson's administration in the autumn of 2020, as the northern leaders demanded further financial support as the areas were placed under tough Covid restrictions by central government.
In a victory speech, the former Labour cabinet minister insisted the vote sends a clear message to all Westminster parties that "people are buying in to English devolution".
"They are telling you to deliver more of it, not less. They can see how it's making politics work better for them," he said.
"They value the strong voice it has given to north of England. And they expect us to use it. Don't give us devolution if you're surprised if we answer you back, particularly if you do things here you would never dare to do in London."
It comes after Joanne Anderson became the firstly directly elected black female mayor in the UK, as Labour retained the Liverpool mayoralty after the resignation Jo Anderson — no relation — last month.
The former mayor decided not stand again for the role at the end of 2020 following his arrest as part of a Merseyside Police investigation into corruption allegations. Mr Anderson has denied wrongdoing.
In Salford, the incumbent Labour mayor Paul Dennett was re-elected on the first count, with a thumping victory, securing 59 per cent of the overall vote in the city — way ahead of his closest Tory rival on 23 per cent.
Labour also held onto North Tyneside, with Norma Redfearn securing a second term as mayor with 33,119 votes (53 per cent). "Honoured to have been re-elected as your mayor on the first ballot," she tweeted.
The results —alongside those of Welsh Labour — will be consolation for the UK Labour Party, which has otherwise suffered from disappointing results in England, including losing the Hartlepool by-election to Boris Johnson's Conservatives — an area the party has held for more than 60 years.
However, the party failed to win the crucial West Midlands mayoral contest, as Andy Street, the former John Lewis executive, was re-elected for the Conservatives on Saturday evening.
Extending his wafer-thin majority secured in 2016, he saw off a challenge from the former Labour minister Liam Byrne in the second round of voting, securing 54 per cent of the overall vote.
Join our new commenting forum
Join thought-provoking conversations, follow other Independent readers and see their replies