Labour to weed out private consultants
Party leadership makes commitment to undertake multiple reviews of public spending in efficiency drive
Jane Merrick
,
Brian Brady
Saturday 29 September 2012 23:58 Comments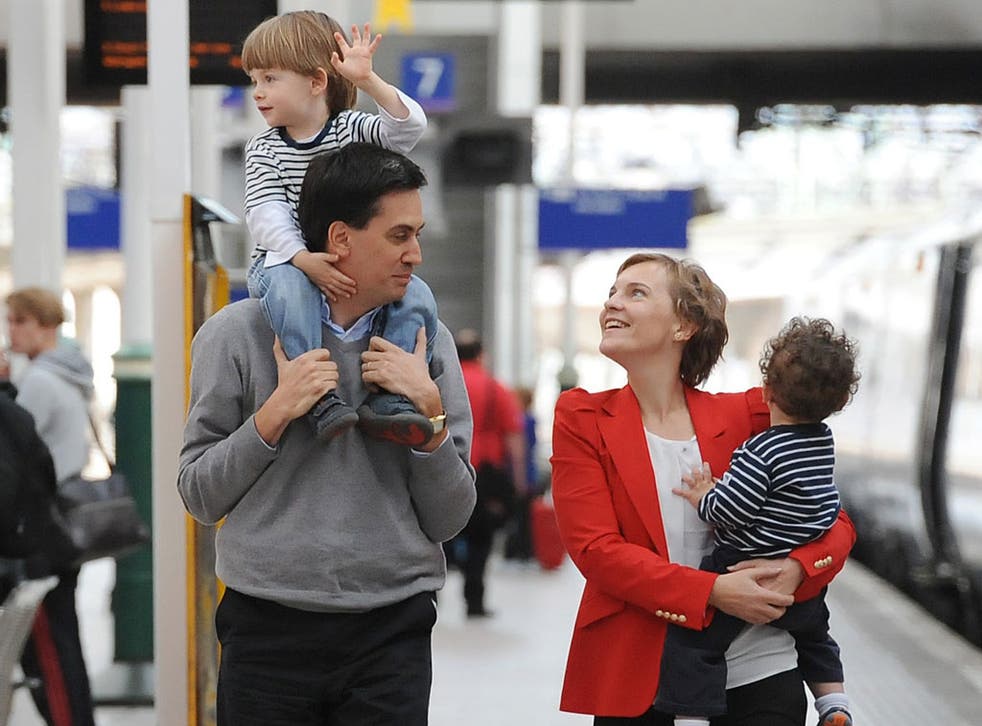 Labour is to begin the fight to rebuild its economic credibility with a radical reform of public-sector spending, including axing wasteful expenditure on private consultants and a shake-up in the way social care is funded, one of the party's rising stars told The Independent on Sunday today.
Rachel Reeves, the Shadow Chief Secretary to the Treasury, announced four reviews into public-sector efficiency, to begin immediately, and which will aim to save the state hundreds of millions of pounds a year if Labour takes office in 2015.
Ms Reeves will take control of the public-sector belt-tightening in a move that will see the Labour Party return to the days of prudence championed by Gordon Brown as Chancellor in 1997. Labour refused to say whether it will stick to coalition spending plans at the next election, but the efficiency proposals are an acknowledgement that Ed Miliband, Ed Balls and the Shadow Cabinet need to introduce more economic rigour into their policies.
Mr Miliband arrived in Manchester yesterday for his party's annual conference. Despite leading the Tories by double figures in the polls, his personal ratings are struggling as voters question his use of jargon such as "predistribution". At a question and answer session with members of the public, Mr Miliband did not help his image by admitting he was "sufficiently geekish" to have read the notes on the NHS Bill.
Mr Miliband's brother, David, will today offer support to the man who beat him to the leadership by saying: "Ed has challenged us to reinvent our politics as well as rethink our policies. He is right." But in the speech to the Movement for Change, a community organisers network, he called for a third runway at Heathrow – which the Labour leader is against. The former foreign secretary added: "De Gaulle said war is too important to be left to generals. By the same token, politics is too important to be left to politicians. That is the route to its salvation."
In her interview with this paper, Ms Reeves said Labour could not work with Nick Clegg in a hung parliament in 2015, but did not rule out doing a deal with Vince Cable.
One review ordered by Ms Reeves will look at the possibility of "shared budgets" between the NHS and local authorities, which would allow elderly people to be looked after at home rather than sent to hospital unnecessarily. At the moment, social care is funded by heavily reduced council budgets, meaning that the elderly are often kept in hospital wards, even when they could be cared for at home, with the NHS forced to meet the cost. The practice leaves hundreds of wards "bed-blocked" and puts additional strain on the NHS. The "shared budget" plan would mean councils could use NHS funding to pay for social care at home.
The idea was floated in a report by the Health Select Committee, chaired by the former health secretary Stephen Dorrell, earlier this year.
A second review will examine how a Labour government would end the reliance on private-sector consultants, currently costing the state around £1bn a year. It would prevent firms such as G4S, embroiled in the Olympic security scandal, from being paid consultancy fees. There will be two more reviews on public-sector spending, on procurement and information technology.
Ms Reeves said: "As well as cuts and tax increases, it's also important that we get value for money for every pound of taxpayers' money spent."
On the shared budgets idea, the MP for Leeds West said: "It is crazy to spend all this money on keeping old people in hospital when it would be much better for them, and better value for the taxpayer, if they got better treatment in their homes.
"The Government is just putting a knife to local services without looking at first principles about what it wants to achieve, what services people need, and value for money.
"The example of adult social care shows you can end up costing more by cutting. Cutting grants to local authorities looks easy but, actually, if it means that more people end up in hospital, it will cost more."
She said contracts to companies such as G4S would be part of the review on consultancies. "It's about getting good value, but also not wasting money on ridiculous contracts when it's better to do things in-house, when you get better service, and better value for money, when you've got a pretty huge Civil Service who are immensely well-qualified.
"Although G4S is paying for the cost of the Army and the police, because it couldn't do the job, it is still getting the management fee, so it's a huge waste."
Ms Reeves refused to say how much could be saved under the reviews, but a conservative estimate would put it in the hundreds of millions. They will be conducted by Alexis Cleveland, former director-general for Transformational Government at the Cabinet Office, Baroness Jeannie Drake, former deputy general secretary of the CWU, and Margaret Exley, a former Treasury senior civil servant.
Veteran MP Malcolm Wicks dies of cancer, aged 65
Ed Miliband last night led tributes to former energy minister Malcolm Wicks, who has died aged 65.
Mr Wicks, MP for Croydon North, had been suffering from cancer. Mr Miliband said the MP was a "thoroughly decent, intelligent and compassionate man" whose death would leave a "huge hole" in the Labour Party.
Mr Wicks, who was diagnosed with cancer last October, represented Croydon for two decades and was a minister under Tony Blair and Gordon Brown. He leaves behind his wife of 44 years, Margaret, a son and two daughters. After stepping down from government in 2008, he represented Mr Brown on international energy issues. Mr Wicks increased his majority in 2010 to nearly 16,500.
Mr Miliband added: "He was a brilliant energy minister, he was a deep thinker about welfare and pensions, and Labour to his core. The way he handled his illness tells you everything about the man. He showed huge dignity and kept on thinking, writing and advising right to the end. "I have lost a wise confidant and most importantly a dear friend and the Labour Party has lost one of its sharpest thinkers."
Jane Merrick
Register for free to continue reading
Registration is a free and easy way to support our truly independent journalism
By registering, you will also enjoy limited access to Premium articles, exclusive newsletters, commenting, and virtual events with our leading journalists
Already have an account? sign in
Join our new commenting forum
Join thought-provoking conversations, follow other Independent readers and see their replies