Labour 'trying to out-kip Ukip,' says MP David Lammy over 'inflammatory' immigration leaflet
The mayoral candidate said he was 'surprised' upon reading the Labour leaflet
Lamiat Sabin
Wednesday 28 January 2015 12:08 Comments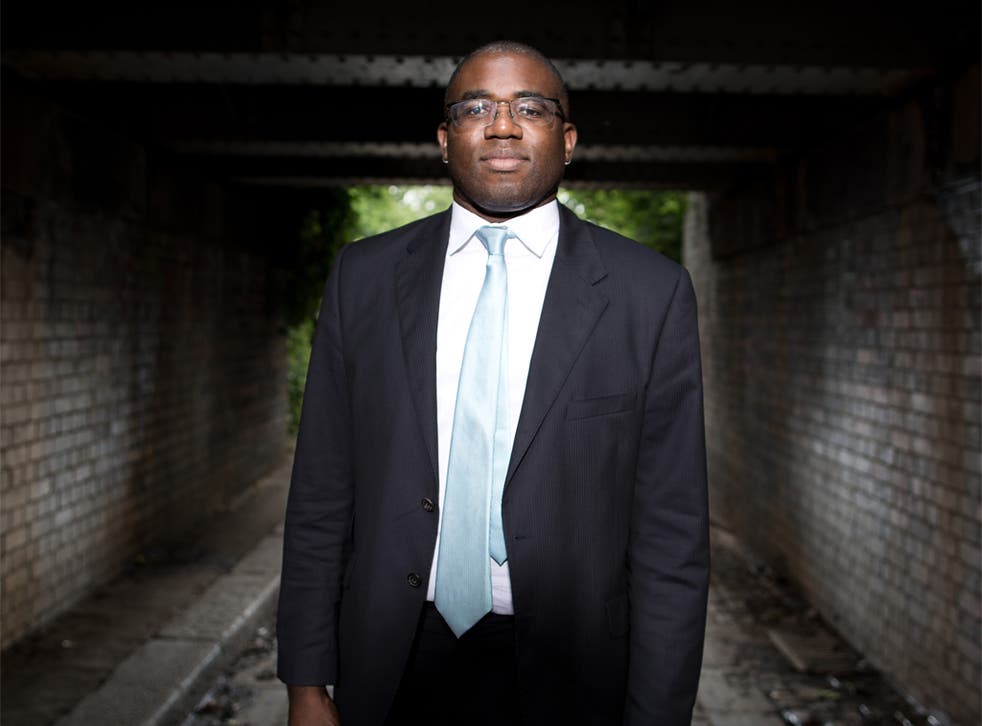 An MP hoping to replace Boris Johnson as Mayor of London next year has criticised the Labour Party for trying to "out-kip Ukip" with an immigration leaflet using "inflammatory rhetoric".
David Lammy, Labour MP for Tottenham, tweeted a photograph of the leaflet which claims that his own party will employ a "tough new approach to immigration" using language and terminology he said had upset some of his constituents.
Labour MPs have differed on how tough the party should be on immigration, as shown below in our gallery.
What Labour said on immigration

Show all 7
A spokesman for the MP told the Independent Mr Lammy was "surprised" the leaflet used tropes such as medical staff not being able to speak English properly that are usually employed by Ukip or the Conservative Party.
The leaflet says: "The Tories have lost control of our borders and have no idea who is coming in or out of the country.
"That's why Labour will bring in 1,000 extra border staff to count people in and out of the country as well as fingerprint checks to clamp down on illegal immigration."
"People who rely on public services have a right to expect that staff, like nurses and care workers, can speak English. That is why Labour will make sure that all frontline public sector staff can speak English," it added.
Despite disagreeing with the "tough rhetoric" of the leaflet, Mr Lammy said he is for policies such as a minimum of two years before a migrant can claim benefits if they have already paid into the system.
Mr Lammy said: "Our policies on immigration are sensible and balanced. This leaflet, with its talk of being 'tough on immigration' and having 'lost control of our borders' is neither of those things.
"These flyers have been going through letter boxes in my constituency – one of the most diverse in the country – and the response has not been positive. I have had numerous calls and emails complaining about the offence that they have caused."
Critics of the leaflet also made their views known on Twitter after receiving it through their doors.
"People are questioning this caricature of nurses who don't speak English. Many of my constituents are nurses and they are telling me that there is no way they would have passed their three-year course if they didn't speak good English.
"What we should not be doing is taking part in a race to the bottom with the Tories and with Ukip to see who can come up with the toughest rhetoric on immigration. I will be making the case for immigration strongly and proudly in the coming months," Mr Lammy added.
A Labour spokesman said: "We are proud of our diverse and outward-facing country, where people have come from abroad over many generations to build Britain's businesses, work in our public services and contribute to this country.
"But immigration reforms are needed to ensure the system remains fair."
Register for free to continue reading
Registration is a free and easy way to support our truly independent journalism
By registering, you will also enjoy limited access to Premium articles, exclusive newsletters, commenting, and virtual events with our leading journalists
Already have an account? sign in
Join our new commenting forum
Join thought-provoking conversations, follow other Independent readers and see their replies