Labour cannot win general election as 'Ukip-lite', home secretary Dianne Abbot warns
Comments come as senior Labour MPs accuse party leadership of paving way for hard Brexit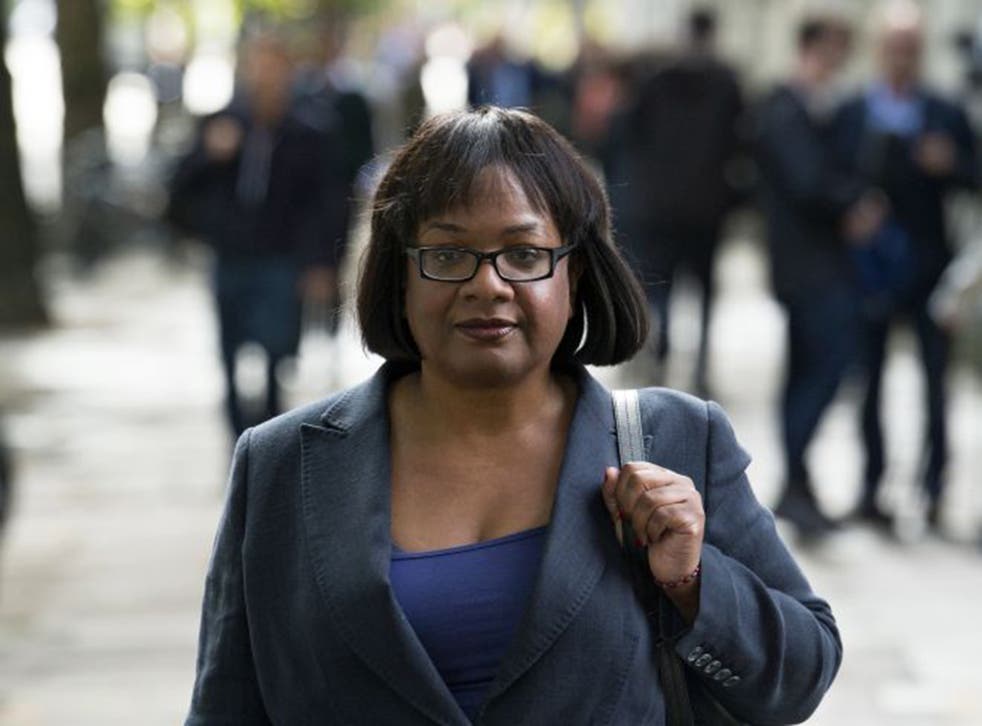 Labour will not win a general election as "Ukip-lite", shadow home secretary Diane Abbott has warned.
She also urged her party to stand its ground on the contentious issue of immigration and resist the urge to move further right in the wake of June's EU referendum vote.
Her comments came as senior Labour MPs accused their party leadership of paving the way for a hard Brexit and adopting a more populist tone, after shadow Chancellor John McDonnell delivered a speech urging Labour to "embrace the enormous opportunities" of withdrawal.
"We can't fight and win an election in 2020 as Ukip-lite. The idea that moving right on immigration in post-industrial Britain will save us seats is I think misconceived," she told the Guardian.
"I think there's a little bit of Bregret, and because the Tories don't have a plan, because their approach is so chaotic, I think we'll see more Bregret as time goes on."
The Hackney North MP accepted that immigration was an issue of key importance during the Brexit campaign, but rejected the idea that Labour should defend a reduction in numbers to appease voters.
"It is absolutely fair to say that on doorsteps colleagues are finding people complaining about immigration, but it is simply not the case that immigration has driven down wages, or that immigration has created the insecurity or instability they perceive," she said.
"Colleagues are entitled to speak up for their constituents. My point is, particularly in the wake of Trump, the Labour party has to offer resistance to a general rightward trend on race and immigration because I think it could be a downward spiral. We have to speak up for people."
"We have to acknowledge how frightened some people are about this type of debate on immigration, because they do not know where it ends."
Ms Abbott's views are at odds with many senior politicians within the party, including former shadow work and pensions secretary Rachel Reeves, who said in September: "We need to have some controls on immigration. You can't just close down that discussion or label people as racist if they say that."
Despite certain pro-leave ministers, including foreign secretary Boris Johnson, suggesting Britain will be able to limit free movement while remaining in the single market, Ms Abbott believes this would be impossible.
"You cannot have access to the single market or be part of the single market without freedom of movement. It's time people started acknowledging that," she said.
"Those of us who are arguing for the least harmful Brexit have to be clear to people that there is no deal to be done on freedom of movement, and to imperil our economic interests as a country because of anti-immigrant feeling would scarcely be responsible".
However, she believes it would be undemocratic to reverse the decision to leave the EU, regardless of the Brexit terms Prime Minister Theresa May is able to negotiate with Brussels.
"The party is against just reversing the referendum, that would be profoundly undemocratic. I think we are looking at a situation that is moving all the time, and bit by bit people are going to understand they were lied to, the £350m on the NHS and being told you can keep access to the single market but dump free movement," she said.
"It's very difficult to say anything decisive about Brexit at this point because the Tories are in such a mess".
Ms Abbott, who has remained a close ally of Jeremy Corbyn's throughout his leadership, was promoted to shadow home secretary when Corbyn reshuffled his frontbench last month following scores of resignations during the summer leadership contest.
She claimed the summer's leadership bid, which saw Jeremy Corbyn being contested by Owen Smith, allowed him to assert himself as the elected leader of the party.
"Jeremy has become more relaxed and confident, the leadership election has helped him," she said.
However, when asked whether she thought Labour could be an effective opposition to take on the tories in 2020, she said: "It's difficult to look like an effective government when there's still a faction on the backbenches saying this is not legitimate and so on."
Register for free to continue reading
Registration is a free and easy way to support our truly independent journalism
By registering, you will also enjoy limited access to Premium articles, exclusive newsletters, commenting, and virtual events with our leading journalists
Already have an account? sign in
Register for free to continue reading
Registration is a free and easy way to support our truly independent journalism
By registering, you will also enjoy limited access to Premium articles, exclusive newsletters, commenting, and virtual events with our leading journalists
Already have an account? sign in
Join our new commenting forum
Join thought-provoking conversations, follow other Independent readers and see their replies