Labour staff members vote overwhelmingly to condemn party's response to Panorama documentary on antisemitism
Members of the GMB union within Labour's staff voted by 124-4 to demand apologies for whistleblowers
Andrew Woodcock
Political Editor
Thursday 18 July 2019 16:32 Comments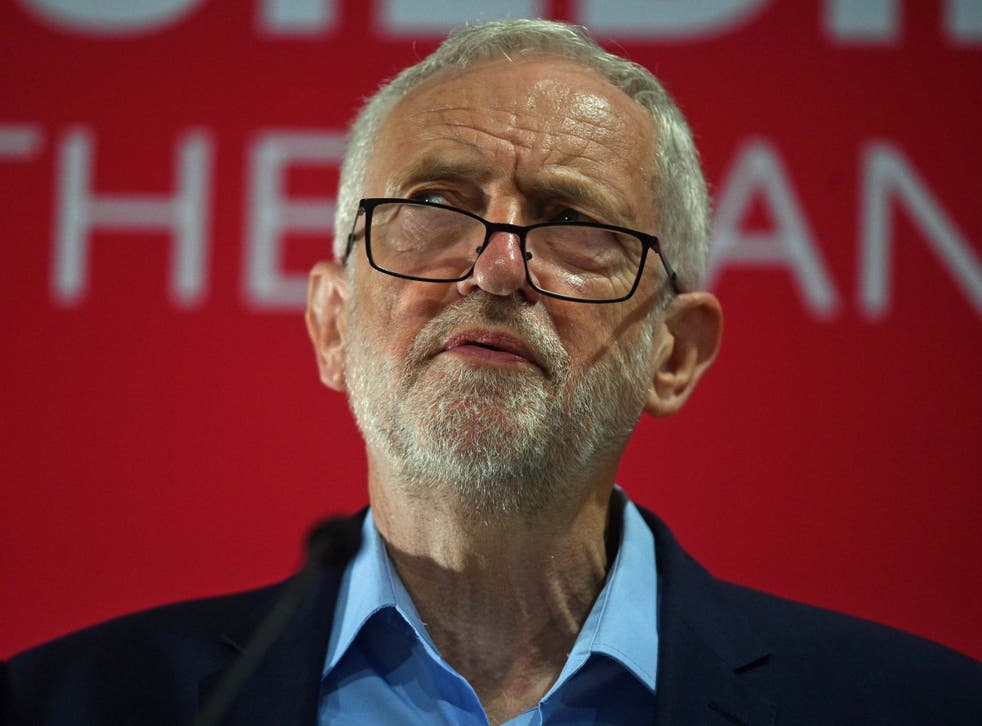 Labour Party staff who are members of the GMB union have voted overwhelmingly to condemn the official response to this week's TV documentary on antisemitism in the party.
The staff voted by 124-4 to demand apologies from the party to former colleagues who took part in the BBC Panorama programme.
And they called on the party's general secretary Jennie Formby and ruling National Executive Committee to commit fully to Labour's position of supporting whistleblowers.
Labour responded with fury to the broadcast, which featured claims from former staff members that the party's high command had interfered in the handling of allegations of antisemitism.
On the day the programme was aired, a Labour spokesperson described former members of staff taking part as "disaffected former officials" opposed Jeremy Corbyn's leadership who had "both personal and political axes to grind," throwing into doubt their credibility as sources.
Some of the former staffers who spoke to Panorama said they had suffered mental health issues as a result of their experiences, and two later said they would take legal action against the party for trying to damage their reputations.
The party was also criticised for using law firm Carter Ruck to send legal letters warning potential whistleblowers of the need to abide by non-disclosure agreements.
The motion passed today said that the whistleblowers were known by other members of staff to be "committed, principled and honest" and demanded an apology for the attacks on them by party officials and Corbyn-backing "outriders".
It called for an urgent review to prevent the recruitment of staff who "attempt to minimise antisemitism or dismiss it as a smear", warning that employing such people would be "a shocking betrayal of Labour staff, the Jewish community and Labour's history as an anti-racist party".
And it committed GMB members to take "robust action" in defence of any current staff who are disciplined for giving evidence to the ongoing investigation by the Equality and Human Rights Commission into Labour antisemitism.
A Labour spokesman said: "A number of claims made in the Panorama programme by former staff members are inaccurate and some of the individuals have a clear record of political opposition or hostility to the Labour leadership.
"The party was not informed by Panorama of the mental health issues experienced by former staff members.
"The Labour Party is committed to fulfilling our duty of care to our employees, and all employees of the Labour Party have access to an Employee Assistance Programme, which provides 24/7 confidential support to employees, including counselling. This service is widely advertised to employees throughout the organisation."
A GMB spokesperson said: "GMB exists for our members, we're led by them and that's no different when it comes to the Labour Party as an employer.
"Our members have today expressed a number of serious concerns that must be addressed by Labour Party management. GMB's local branch representatives will be scheduling urgent meetings with Labour Party management to ensure the range of concerns tabled today are properly acted upon.
"GMB will be offering additional support and representation to members asked to give evidence as part of the ongoing EHRC inquiry."
Register for free to continue reading
Registration is a free and easy way to support our truly independent journalism
By registering, you will also enjoy limited access to Premium articles, exclusive newsletters, commenting, and virtual events with our leading journalists
Already have an account? sign in
Join our new commenting forum
Join thought-provoking conversations, follow other Independent readers and see their replies