Labour was not too left wing for voters at last election, review concludes
Learning the Lessons report says there was a failure to connect with voters on immigration and benefits policies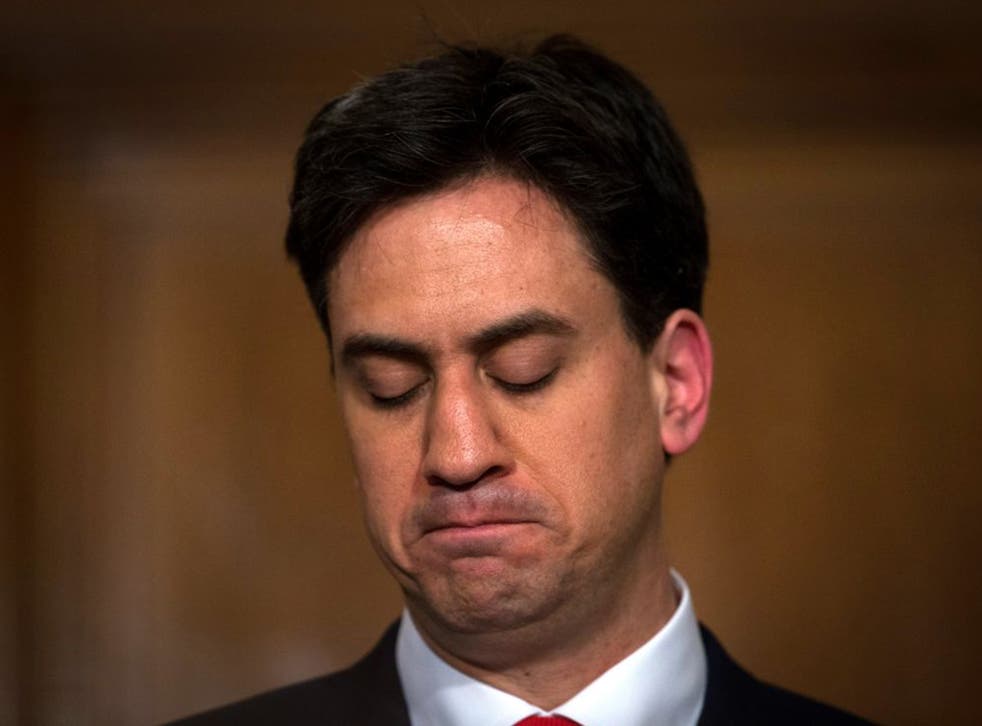 Labour did not lose the last election because the party was too left wing, but because voters did not see Ed Miliband as a leader, feared it would be forced to work with the SNP and blamed the party for the financial crash, an internal report concludes.
The analysis of last year's general election campaign by Margaret Becket MP, which was leaked to BBC News, also says there was a failure to connect with voters on immigration and benefits policies.
However the Learning the Lessons report, which is expected to be formally published next week, does not say that Labour's policies were too left wing.
"Some of the 'left-wing policies' were the most popular [and] individual policies polled well - the issue was the lack of a consistent, cohesive narrative," it said, citing the mansion tax as a vote winner.
Labour should try to convince the public that the party was not to blame for the financial crash of 2007-08, according to the report.
"We must take the global crash myth head-on which dogged us through the last Parliament," it says.
And Labour should also defend the New Labour Governments of Tony Blair and Gordon Brown. The report says: "We should be proud of our record of major social change".
Jeremy Corbyn has said the party lost the election because it was too similar to the Conservatives.
"We cannot go on being 'Tory lite'. We've got to be true to ourselves," he said previously.
"Labour lost the election because I don't believe we offered a credible alternative to what the Conservatives were offering."
A Labour spokesman said the review was in its "final stages and will conclude next week".
Register for free to continue reading
Registration is a free and easy way to support our truly independent journalism
By registering, you will also enjoy limited access to Premium articles, exclusive newsletters, commenting, and virtual events with our leading journalists
Already have an account? sign in
Register for free to continue reading
Registration is a free and easy way to support our truly independent journalism
By registering, you will also enjoy limited access to Premium articles, exclusive newsletters, commenting, and virtual events with our leading journalists
Already have an account? sign in
Join our new commenting forum
Join thought-provoking conversations, follow other Independent readers and see their replies