Labour 'will commit to giving 16-year-olds the vote in manifesto'
Vice-chairman says  Ed Miliband may make extending franchise an election issue
Nigel Morris
Tuesday 27 November 2012 23:00 Comments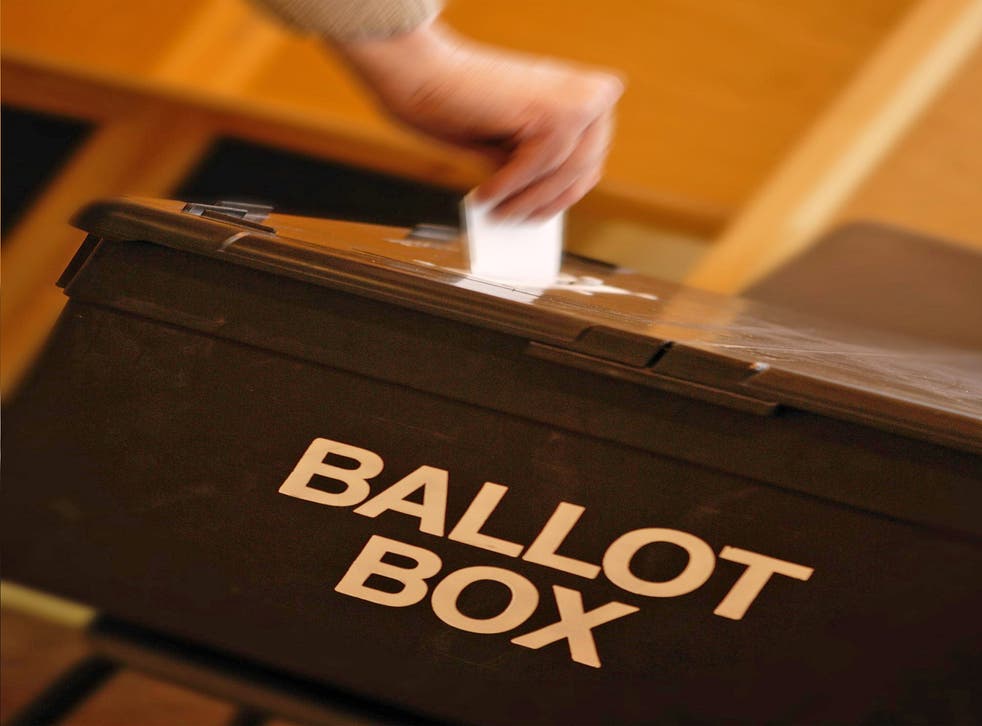 Labour is preparing to include a commitment to lowering the voting age to 16 in its next general election manifesto as a way of engaging teenagers in the political process, one of Ed Miliband's key allies has indicated.
Michael Dugher, a party vice chairman, disclosed that Labour was "actively considering" the move following last month's announcement that 16- and 17-year-olds will be allowed to take part in the 2014 referendum on Scottish independence.
The issue has been added to the agenda of Labour's policy review which will pave the way to its next manifesto. Mr Dugher argued the need for action to re-engage the public of all ages in the electoral system was underlined by the 15 per cent turn-out in last week's contests for Police and Crime Commissioners.
Although opinion on lowering the age is divided within Labour ranks, Mr Miliband has previously stated his personal backing for the move, which is also supported by the Liberal Democrats. It is opposed by the Tories who say the current franchise age of 18 is in line with most western democracies. Mr Dugher said lowering the age would be a move towards ensuring all sections of society had a stake in the country. "Many young people are the ones bearing the brunt of the harsh economic climate. Extending the vote to 16 and 17 year olds would give them a tangible way of expressing their views," he wrote in an article in today's Yorkshire Post. "Young people need a say as their future is synonymous with the future of the country as a whole. "The crisis of youth unemployment risks creating a generation that is disengaged from the economy, from society and from politics, a generation that believes they have no stake in the country." Mr Dugher, a shadow minister without portfolio, said: "Labour is determined to open up politics and that is why we plan to seriously look at the possibility of votes at 16 in our policy review, which is set to inform Labour's election manifesto in 2015."
Lord Adonis, a policy adviser to Mr Miliband, is even floating the idea of setting up polling stations in secondary schools on general election days. In a new book, Education, Education, Education, the former Cabinet minister calls for initiatives to encourage teenagers to "become citizens and to value democracy".
He says: "More should be expected of them and more responsibility accorded to them in their schools and lives. At the age of 16 they should be treated as citizens – young and maturing citizens – and be given the vote with a polling-station in every secondary school on election-day." Senior politicians on both sides of the argument over lowering the age agree the Scottish move could have a knock-on effect for Westminster elections. The issue has not been discussed at Westminster since 2005, when a Private Members' Bill in support of the move was narrowly defeated by MPs.
Dorries told to 'build bridges'
Nadine Dorries is heading for a showdown with local Tory activists after being ordered to "build bridges" to secure re-admittance to the party.
Nadine Dorries lost the Tory whip after leaving Britain to appear on I'm A Celebrity ...Get Me Out Of Here! She was summoned to a meeting with the Chief Whip, Sir George Young, who told her she would not be readmitted to the Parliamentary Conservative Party unless she managed to "build bridges". Ms Dorries said afterwards: "I think we will be fine with the whip."
Nigel Morris
Register for free to continue reading
Registration is a free and easy way to support our truly independent journalism
By registering, you will also enjoy limited access to Premium articles, exclusive newsletters, commenting, and virtual events with our leading journalists
Already have an account? sign in
Join our new commenting forum
Join thought-provoking conversations, follow other Independent readers and see their replies