Lansley 'was shut out of NHS reform meetings'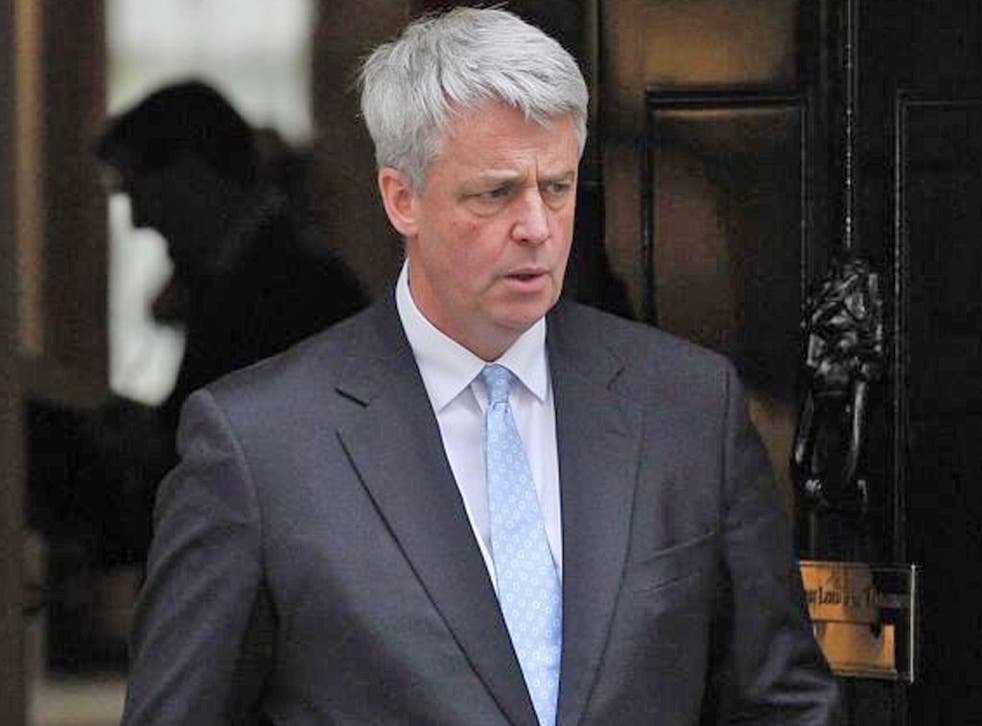 Andrew Lansley was excluded from key meetings at which the Government's highly controversial plans to reform the NHS were first drawn up, a new book serialised in The Independent reveals today.
Neither the Health Secretary, the Liberal Democrat Health minister, nor key Department of Health officials were involved in writing the Coalition Government's first proposals to reshape the NHS.
Instead, the key decisions were taken by Oliver Letwin and Danny Alexander, neither of whom had a background in health policy. When Mr Lansley objected to their plans and suggested amendments, he was "studiously ignored" by Downing Street.
"[He was] saying this is completely nuts," one official told the book's author, Nicholas Timmins. "He fought back and didn't win. There wasn't basically a discussion."
The book, Never Again?, published by the Institute for Government and the King's Fund, details for the first time how and why the Coalition's most controversial piece of legislation came about – and why it went so badly wrong. It reveals that:
* A No 10 insider described the initial reforms as "a cut and shut" job – the process where the good back-half of a crashed car is welded to the good front-half of another to produce a vehicle that looks roadworthy but is potentially lethal.
* Downing Street was under-resourced with health specialists and by the time they realised there were problems with the Health Bill it was too late. "By the time they [the centre of government] woke up to what was happening it had gone too far," one official said.
* In an attempt to save the legislation, Mr Lansley asked the former Labour Health Secretary Alan Milburn to chair the new commissioning board. But Mr Milburn turned him down. "I said to him 'Do you think I have the letters M.U.G. tattooed on my forehead?'"
The book details how – after being presented with the Letwin/Alexander proposals in the original "programme for government" – Mr Lansley and the Health minister Paul Burstow decided to unpick them. But in doing so they were forced into a huge structural upheaval of the NHS and the Tories inadvertently went back on their pledge in opposition of "no more top-down reorganisations" of the health service.
It also allowed Liberal Democrat activists who objected to other elements of the Coalition's plans – more choice and competition and greater use of the private sector – to argue that "we signed up to this [the programme for government], not to that [the Bill]".
But the risks, the book reveals, were not appreciated by Mr Burstow. "[By the time of] the White Paper he had drunk the Kool Aid at least as much as Andrew Lansley had," said one senior Liberal Democrat adviser. "He [Burstow] liked him and thought he was well intentioned, and knew he was not trying to privatise the NHS."
Register for free to continue reading
Registration is a free and easy way to support our truly independent journalism
By registering, you will also enjoy limited access to Premium articles, exclusive newsletters, commenting, and virtual events with our leading journalists
Already have an account? sign in
Register for free to continue reading
Registration is a free and easy way to support our truly independent journalism
By registering, you will also enjoy limited access to Premium articles, exclusive newsletters, commenting, and virtual events with our leading journalists
Already have an account? sign in
Join our new commenting forum
Join thought-provoking conversations, follow other Independent readers and see their replies