Conservatives lead over Labour narrows slightly as Theresa May's approval rating declines
Tories heading for clear majority, according to polls, but are down from massive 24-point lead in April
Rachel Roberts Comments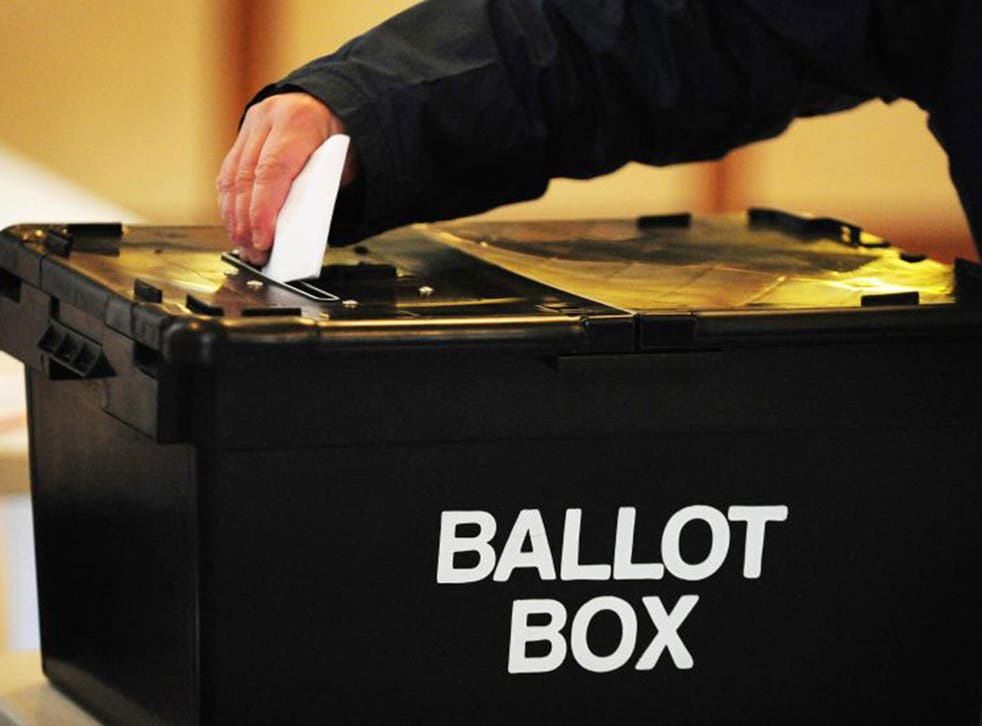 Coming off the back of a strong performance in the local elections, the Conservatives are 16 points ahead of Labour, according to the latest opinion poll from Opinium.
With just over a month to go until the general election, the Tories were on 46 per cent in the survey of 2,005 voters, down one point from the last Opinium poll on 25 April.
Labour were unchanged on 30 per cent, with the Liberal Democrats on nine per cent and Ukip on seven per cent.
Adam Drummond, head of political polling at Opinium, said the fall-out from the Brexit result was proving less damaging to the Tories than to other parties.
"The Conservatives can afford to lose some remain voters because, as the local elections showed, they are absorbing most of the Ukip vote and are on course for the type of victory last seen by Tony Blair and Margaret Thatcher when they were at their peaks," he said.
Nevertheless, the Opinium figures were lower than some recent polls.
An ICM poll on 2 May gave the Tories a 21-point lead over Labour; the latest YouGov/Times poll on 4 May put the party 19 points ahead; and the most recent Panelbase survey on 3 May had them 17 points in front.
And those polls slight improvement for Labour since April, when another YouGov/Times poll put them a massive 24 points behind the Conservatives. If translated into voting on 8 June, this would give the Tories twice the number of votes as Labour.
And the new Opinium poll also saw Theresa May's next approval rating decline from to +13 per cent (46 per cent approve to 33 per cent disapprove) from +17 per cent. Jeremy Corbyn, meanwhile, has net approval rating of -32 per cent (21 per cent approve to 53 per cent disapprove).
Shadow Chancellor John McDonnell insisted they were "moving in our direction" in a recent interview, while cautioning: "Don't believe the polls."
Those still optimistic of a shock Labour win have pointed to the fact that opinion polls have been wrong in the past, including at the 2015 general election when they consistently predicted a hung Parliament but the result was a small Tory majority.
Pollsters were also wrong in the last US election, when Donald Trump defeated Hilary Clinton, and in the EU referendum when a narrow "remain" vote was expected.
Privately, many Labour insiders admit the best they can hope for is not to see a Conservative landslide following a disastrous night for the party at the local elections, where they lost more than 380 seats while the Tories gained 563.
The Conservative gains were at the expense of Ukip, who were all but obliterated, as well as Labour and the Liberal Democrats. The Tories also gained overall control of 11 county councils, while Labour lost control of seven.
Register for free to continue reading
Registration is a free and easy way to support our truly independent journalism
By registering, you will also enjoy limited access to Premium articles, exclusive newsletters, commenting, and virtual events with our leading journalists
Already have an account? sign in
Join our new commenting forum
Join thought-provoking conversations, follow other Independent readers and see their replies