Labour MP says she could never be friends with a Tory: 'Whatever type they are, I have absolutely no intention of being friends with any of them'
'I feel disgusted at the way they're running this country, it's visceral – I'm not interested in being cosy'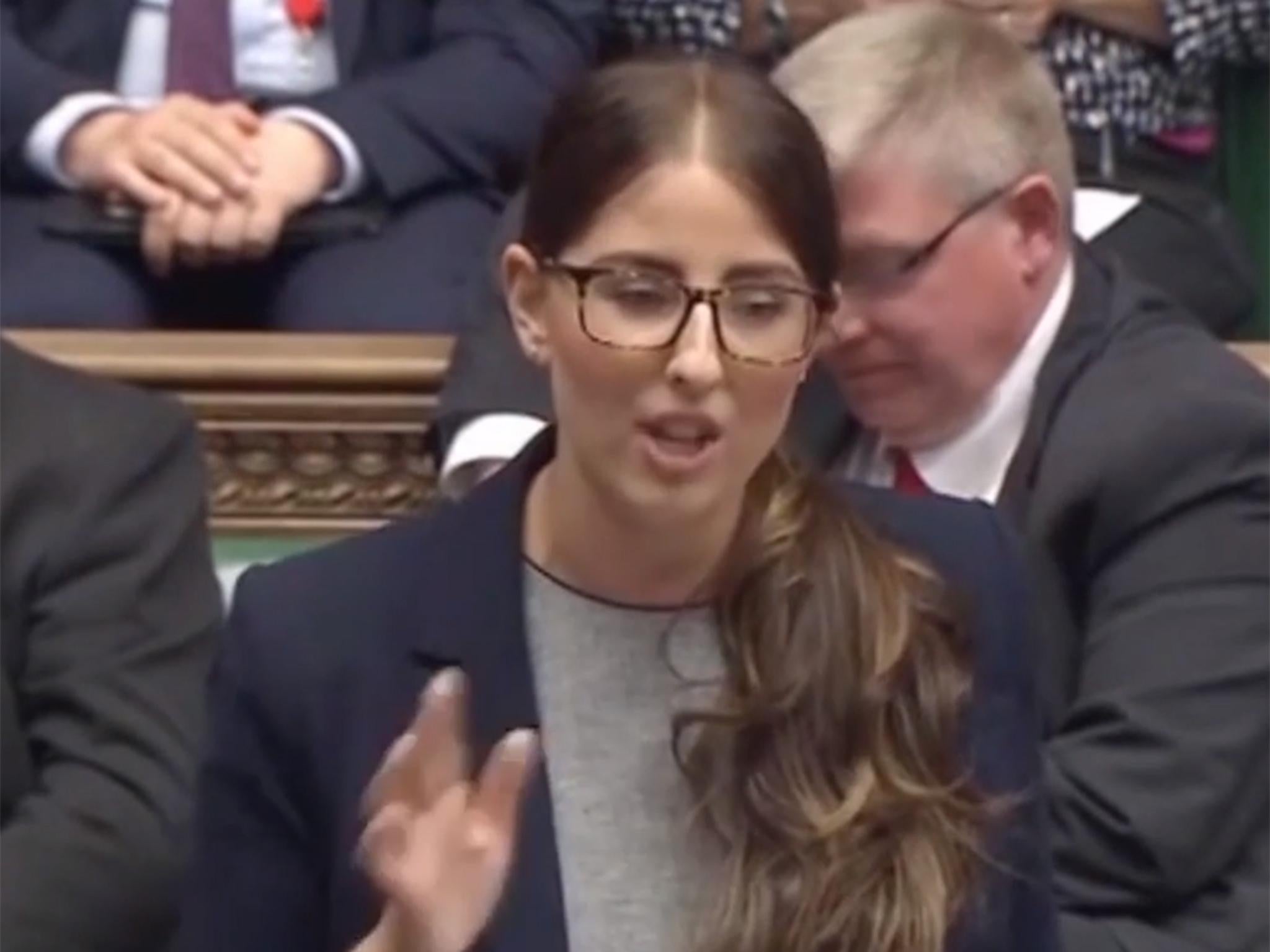 A Labour MP has said she could never be friends with a Tory because she sees them as the "enemy".
Laura Pidcock, who won the North West Durham seat in the 2017 snap election, said her stance was "visceral" and thatshe had "absolutely no intention" of being friends with "any of them".
In an interview with left-wing blog Skwawkbox, the 29-year-old said: "I feel disgusted at the way they're running this country, it's visceral – I'm not interested in being cosy.
"The idea that they're not the enemy is simply delusional when you see the effect they have on people – a nation where lots of people live in a constant state of fear whether they even have enough to eat."
She also claimed female Conservative MPs were "an enemy to lots of women", in a separate interview with Refinery29.
But the newly-elected member has come under fire for her comments, with Conservative MP Nadine Dorries accusing her of having "a hands over the ears juvenile attitude."
Conservative MP Kemi Badenoch also disagreed with Ms Pidcock, saying: "For us, a woman in power is more important than lots of women taking orders from men."
Ms Pidcock later clarified her comments in the face of heavy criticism, saying she would help anyone living in her constituency, regardless of who they voted for.
"Just to be clear, I represent everyone regardless of who they voted for. I don't ask and don't care who people voted for if they need help from us, they will get it," she wrote on Facebook. "Of course I will work with a Tory if it is going to benefit the people in my constituency, my point was that I have no intention of being their friends. We are ideological opponents.
"It would be disingenuous to suggest I can happily sit there and have light hearted chat with people who are ambivalent to the suffering of my constituents, any relationship is purely functional."
Join our commenting forum
Join thought-provoking conversations, follow other Independent readers and see their replies