Laurence Robertson: Tory MP faces 'cash for access' accusations after sponsoring parliamentary pass for lobbyist
Mr Robertson denied any wrongdoing over arrangement with Jennifer Bryant-Pearson, who was issued with the pass in 2014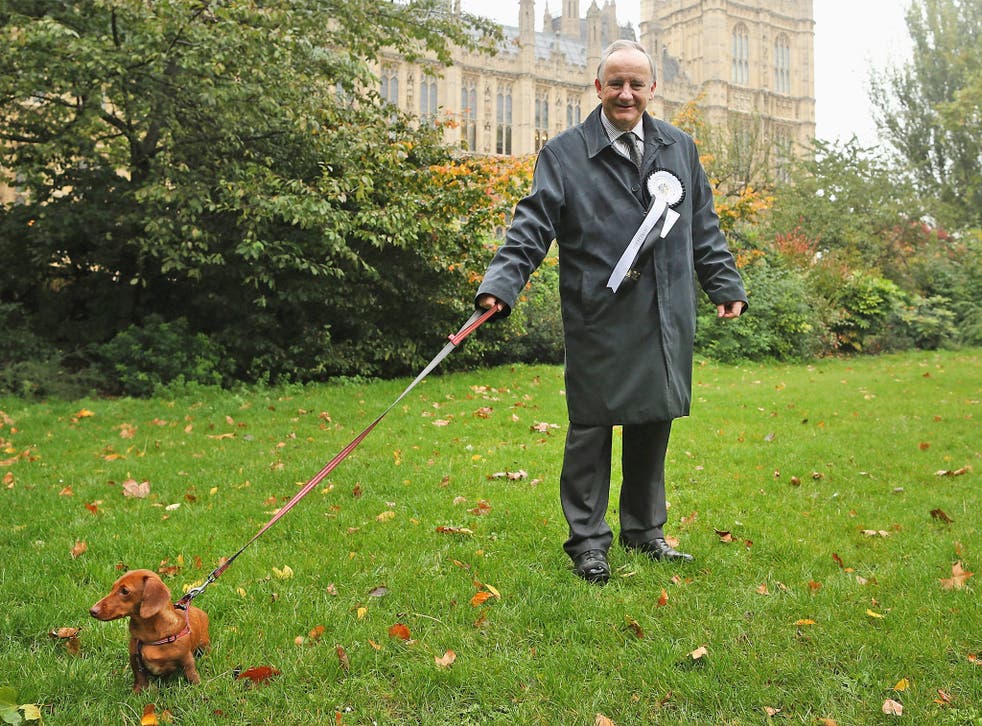 A Conservative MP is facing accusations of "cash for access" after it emerged he sponsored a parliamentary pass for a lobbyist whose company paid him thousands of pounds.
Laurence Robertson denied any wrongdoing over the arrangement with Jennifer Bryant-Pearson, who was issued with the pass in 2014.
Ms Bryant-Pearson set up Westminster Parliamentary Research, which paid the MP for Tewkesbury £7,500 for consultancy advice in 2009 and 2010.
She later set up another firm, JBP Public Relations, which is based in Westminster and under which name she was registered for the Commons pass.
Mr Robertson receives no income from either company, but his Register of Members' Interests entry says he is paid between £9,000 and £10,000 a year by the environmental services company Veolia, which is among JBP's major clients. He has been working for Veolia since 2013.
Ed Buxton, the Labour candidate in Tewkesbury at last year's general election, told the Gloucestershire Echo: "These stories over 'cash for access' leave a bad taste in voters' mouths.
"I hope Laurence Robertson can explain how giving a parliamentary pass to a lobbyist actually helps the people of the Tewkesbury constituency."
UK news in pictures

Show all 50
Mr Robertson said in a statement: "I received and registered payments from Westminster Parliamentary Research, the last of which was received by me on 28th May 2010. Jennifer Bryant-Pearson held a Parliamentary pass through me from 6th January 2014 to 30th March 2015.
"There was therefore a gap of almost four years between the ending of my consultancy work with the company and her obtaining a pass.
"During the months she held the pass, Ms Bryant-Pearson carried out work supporting all party groups, secretarial duties, publicity, arranging and attending meetings and translation services."
He added that she continued to help him over tackling the problem of engineering skills shortages in his constituency.
Three years ago Mr Robertson came under fire when it was disclosed that he employed both his estranged wife, Susan Robertson, and his partner Anne Marie Adams at a combined cost to the taxpayer of £65,000. He has since married Ms Adams who is his office manager.
Ms Bryant-Pearson could not be contacted late on 2 March.
Join our new commenting forum
Join thought-provoking conversations, follow other Independent readers and see their replies