Labour manifesto: Did Jeremy Corbyn leak his own policy plans?
Corbynistas have already pointed the finger of blame at Labour's headquarters, which has been odds with Corbyn since his election in 2015 and, according to his allies, never reconciled itself to his leadership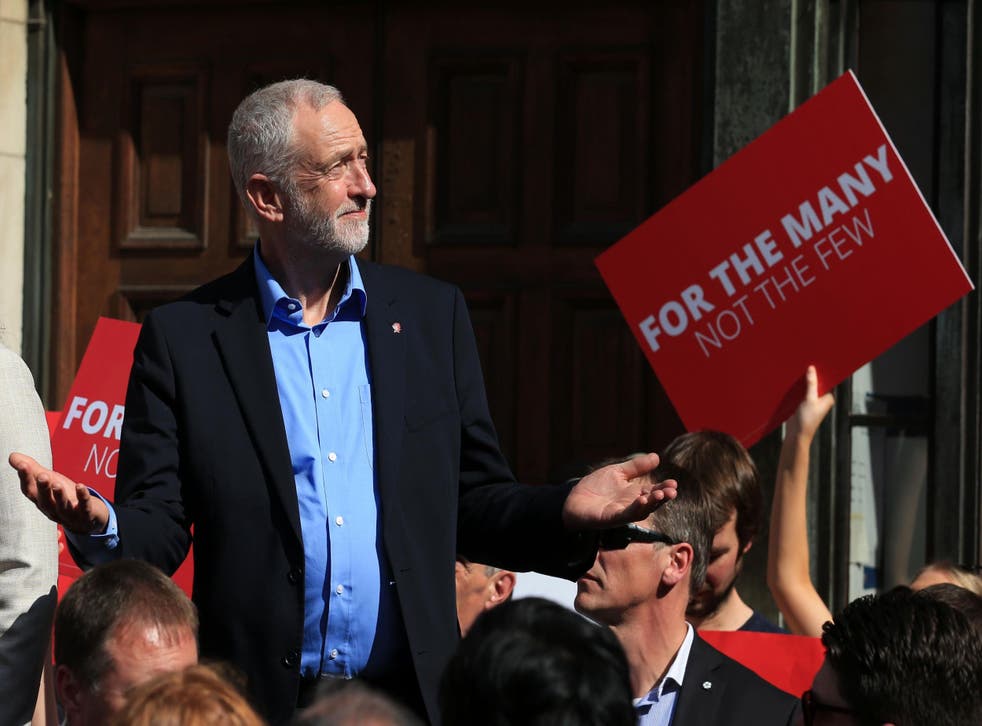 The leak of Labour's draft election manifesto, a few days before it was due to be formally launched, is a spectacular one. At first glance, it reinforces the image of a divided, shambolic and dysfunctional party.
Normally, suspicions would fall on Jeremy Corbyn's enemies within – and there is no shortage of them. So it appears an act of sabotage and destabilisation.
Indeed, Corbynistas have already pointed the finger of blame at Labour's headquarters, which has been odds with Corbyn since his election in 2015 and, according to his allies, never reconciled itself to his leadership. Matt Zarb-Cousin, Corbyn's former spokesman, accused Labour HQ of continuing its "tradition of undermining the leadership."
But another theory is doing the rounds at Westminster: that the 46-page, 20,000-word, manifesto was leaked by Corbyn's friends rather than his enemies. His office dismissed speculation that it was behind the leak as "categorically and completely untrue."
Why would Team Corbyn destabilise itself? It appears a mad idea. Yet this team doesn't play by the traditional rules. It has been rolling out individual manifesto policies on most days since the snap election was called, sometimes successfully (free school meals), sometimes not (police numbers). Normally, parties spread the policy jam thinly to garner more headlines, while saving up some goodies for the launch of the entire manifesto.
However, it might have been tempting for Corbynistas to get the whole document out early: the late night leak gave the Conservatives and the hated mainstream media less time to dissect, analyse and attack Labour's prospectus. The plans to renationalise rail and parts of the energy industry, bus companies and Royal Mail make Corbyn look radical. However, there is a danger that it will look to many voters like an uncosted wish list. It seems that John McDonnell, the shadow Chancellor, has a lot of work to do to make the programme fully-costed and credible before it is formally published.
Another possible motive for Corbynistas to leak the draft would be to bounce Labour's manifesto meeting today into approving it without making changes. There are unresolved tensions over defence and immigration. Some shadow ministers want to tone down what they see as Corbyn's pacifism. Some trade unions want tougher language on immigration. The leak might make it harder for Corbyn's critics to change the draft written by Andrew Fisher, his head of policy.
Under Labour's constitution, the manifesto is signed off by a Clause V meeting of more than 80 people – the Shadow Cabinet, the 35-member national executive committee and representatives of Labour's policy forum, MPs and peers and the unions. Security was supposed to be tight. They were not due to get their copies of the draft until this morning, and shadow ministers had only been shown the sections covering their briefs rather than the whole thing.
Perhaps the biggest incentive for Corbynistas to leak the manifesto is that they could blame it on their internal opponents. Very few Labour figures expect to win on 8 June. Everyone in the party knows there would then be the mother of all blame games, especially if Labour suffers the crushing defeat suggested by the opinion polls.
UK General Election 2017

Show all 47
Corbyn's critics want him to "own" a Labour defeat, just as Labour's centre-right wanted Michael Foot to "own" Labour's last left-wing manifesto in 1983, dubbed "the longest suicide note in history". Margaret Thatcher won a majority of 144.
General Election polls and projections: May 11
Corbyn's allies are already getting their excuses in. They blame the Parliamentary Labour Party and "bitter Blairites" for constant sniping at Corbyn and last year's divisive leadership challenge. They blame the mainstream media for not giving Corbyn a fair hearing. Now, probably, they will blame his enemies for ruining his election campaign by leaking the manifesto. It will give the left another weapon in their battle to keep control of the party and keep Corbyn in his job.
We'll probably never know who leaked the manifesto. The leak might not make too much difference in the real world, since the public will found out about Labour's policies next week anyway. But, whoever was behind the leak, it underlines the impression of a bitterly divided party more interested in winning its internal struggle than winning over the voters.
Register for free to continue reading
Registration is a free and easy way to support our truly independent journalism
By registering, you will also enjoy limited access to Premium articles, exclusive newsletters, commenting, and virtual events with our leading journalists
Already have an account? sign in
Register for free to continue reading
Registration is a free and easy way to support our truly independent journalism
By registering, you will also enjoy limited access to Premium articles, exclusive newsletters, commenting, and virtual events with our leading journalists
Already have an account? sign in
Join our new commenting forum
Join thought-provoking conversations, follow other Independent readers and see their replies