Lee Rigby's family condemn Britain First for using his murder in party political broadcast
Solider's family say they have repeatedly asked the far-right group not to use him in their campaigns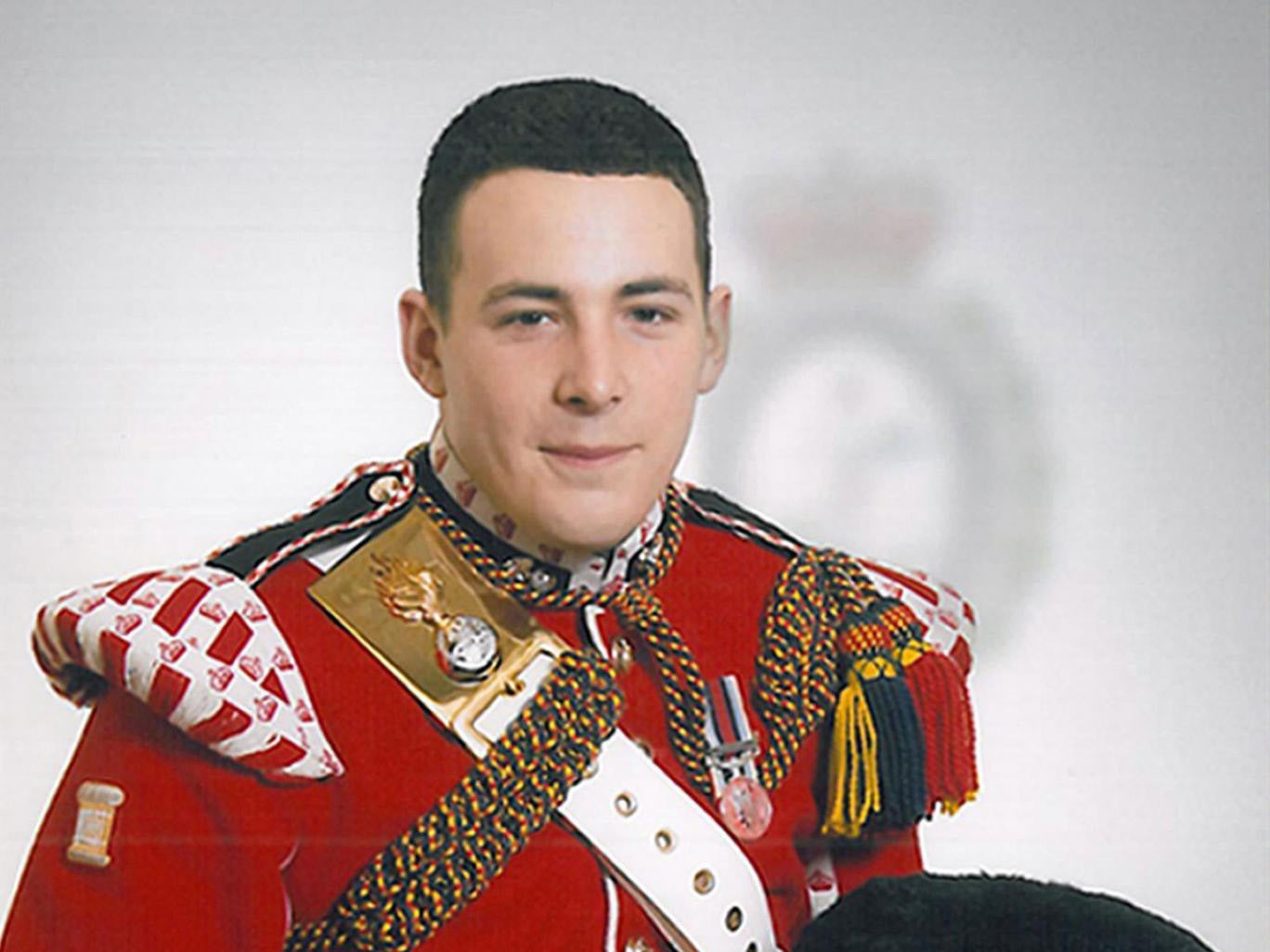 The family of Fusilier Lee Rigby have condemned an election broadcast by the far-right group Britain First in which his murder was used to call for an end to mass immigration.
Fusilier Rigby was murdered outside the Royal Artillery Barracks in Woolwich, south London in July 2013.
Michael Adebolajo and Michael Adebowale, who were sentenced to life in prison for his murder, had been radicalised by Islamic hate preachers.
In a statement posted on Facebook, Fusilier Rigby's mother, Lyn, said her son did not share Britain First's views and the family had repeatedly asked them not to use his name to promote their cause.
The broadcast - in support of the party's candidate for London mayor Paul Golding - was shown on the BBC and ITV on Wednesday evening.
In the video, Britain First claimed "war heroes" in Britain were being "betrayed" by politicians who put the needs of immigrants first.
Part of the footage for the four-and-a-half minute video was filmed in Woolwich - where Mr Golding falsely claimed there is no public memorial to the soldier.
The family's statement said: "The family have always said that Britain First's views are not what Lee believed in and they have absolutely no support from his family. We have repeatedly asked Britain First and other political parties not to use Lee's name to promote their views.
"Britain First also claim that there is no permanent memorial to Lee at the site of his death. There is a permanent memorial to Lee at St George's Chapel in Woolwich, which is what we wanted."
Britain First's website said the party had faced "quite a struggle" when getting the broadcast cleared for transmission and blamed "Soviet commissars" at the BBC and ITV for asking for changes before accepting a "heavily sanitised version".
In the video they claimed the channels did not allow them to show footage of them "confronting" Islamic hate preachers.
They also suggested their anti-extremism campaigning in the wake of Fusilier Rigby's death led to criminal investigations into hate preachers - saying "many of the hate preachers we confronted are now in prison".
This is not the first time the group has come under fire for using Fusilier Rigby to promote their cause.
In 2014, the Electoral Commission apologised for signing off the use of his image on their voting slips.
Despite this, the group have continued to use him in their leaflets and on social media.
Join our commenting forum
Join thought-provoking conversations, follow other Independent readers and see their replies